Media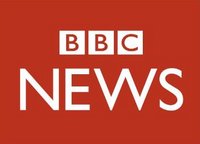 Broadband Genie puts out regular press releases on both home and mobile broadband internet issues, covering a large range of topics relative to both consumer and tech audiences. If you are a journalist and would like to receive these releases, please email broadband journalist and Genie editor matt.powell@broadbandgenie.co.uk.
We are regularly featured in the media (print, online and radio) as an independent, consumer-led spokesperson for broadband and mobile broadband, or simply as a plain-English expert.

We are also happy to contribute articles or features where this adds value to a publication or website. We may also be able to provide data such as speed test results.
Frequent topics include broadband, both fixed-line and mobile, as well as smartphones. We look at new technologies (such as mobile Wi-Fi, fibre broadband, 4G etc), how to choose between different broadband providers, how to interpret broadband advertising, and what to do when you feel you're not getting the service you were promised.

Please don't hesitate to get in touch - call the Broadband Genie offices on 0844 415 5531 and ask to speak to editor Matt Powell. You can also find us on both Facebook and Twitter.