HTC HD2 gets an OS upgrade — to Windows 95…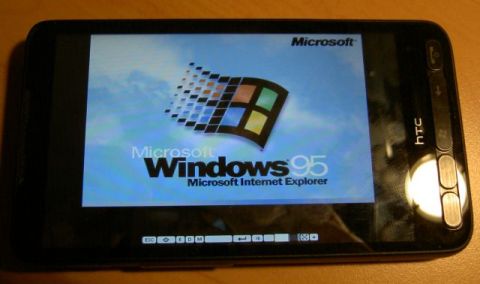 There's some consternation that the current crop of sexy Windows Mobile smartphones won't be upgradeable to Windows Phone 7, with the luscious HTC HD2 being singled out as one particularly model that would benefit from a better operating system.
Undeterred, the clever hackers over at the XDA Developers forum have taken it upon themselves to figure out a solution and the results of their collective efforts is that Windows 95 is now up and running on the HTC HD2…
Forum member 'kilrah' seems to have been the first to crack it, but the discussion thread contains instructions from other members on how to get it working.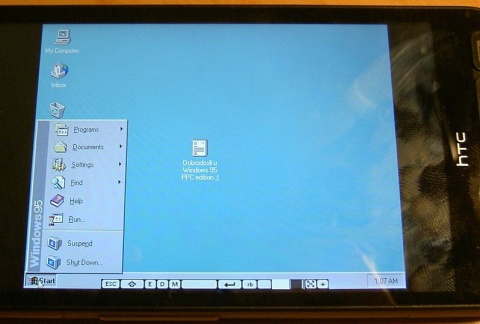 The hack is made possible with the QEMU virtual machine emulator application rather than a recompile of the operating system, and thanks to the HTC HD2's 1GHz Qualcomm Snapdragon processor, Windows 95 is very usable on the 4.3", 480 x 800 screen.
The emulator solution means that other operating systems can be installed too, but performance issues soon become a serious problem. As one poster explains, it takes around 20 seconds to open an Explorer window with Windows 98, so even Windows XP is really out of the question.
Here's a video showing Windows 95 in action on the HTC HD2 — you may want to turn your computer's volume down before clicking the Play button…
[XDA Developers via WMPoweruser]
Originally published on www.mobilecomputermag.co.uk, now incorporated into Broadband Genie
Comments
Add your comment now