Apple iPhone bug makes commuters and national news stories late to appear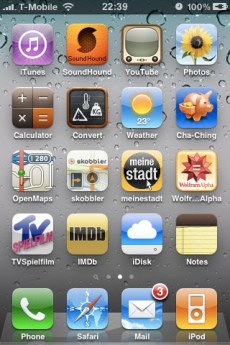 Commuters and other iPhone users were thrown into disarray yesterday after a bug in the Apple iOS failed to make the alarm clock function work. As a result, the working day was turned on its head, and all thanks to the seemingly trivial issue. Even this news story itself is late appearing, because we didn't get the usual nod from our bedside friend.
Countless users reported their alarm clock not updating automatically as the clocks went back at the weekend. Many iPhone, and indeed, smartphone users in general love the ability of features like clocks on these devices to update automatically on the fly. There shouldn't normally be any need to manually update options such as wake up calls and reminders.
Unfortunately for iPhone aficionados, the alarm functionality on the handset didn't oblige, and left bleary eyed Monday morning workers wondering what time it was and curious as to why they were late for work. Twitter was soon red-hot with angry iPhone owners who found that their alarm hadn't updated dynamically as was expected.
The bug can be sent packing by simply deleting all alarms currently setup and then dropping in new ones. You'll need to remove all existing old alerts in order for the fix to work correctly. Other users around the world are being suitably forewarned of the possibility it may happen to them, with the USA being next on the list as their clocks get adjusted next week.
Keep your eyes on Twitter...

Comments
Add your comment now