New broadband advertising rules restrict speed claims and 'unlimited' services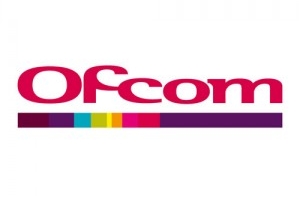 New advertising guidelines which come into force on 1 April mean internet providers will be required to provide realistic speed estimates based on real life performance, and cannot describe a broadband service as unlimited if it has certain restrictions.
Following a request from the Advertising Standards Agency (ASA), the Committee of Advertising Practice (CAP) and Broadcast Committee of Advertising Practice (BCAP) produced new principles for the advertisement of broadband services covering speed claims and 'unlimited' services, to be used by the ASA when investigating complaints about providers.
Under the guidelines ISPs should no longer describe a broadband service as unlimited if a customer can be charged extra or have their service suspended for breaching a limit, or if traffic management is implemented which severely affects performance. A provider can still state that they offer unlimited use of a "specific element" but this must include reasonable usage of that service, CAP using the example of unlimited web browsing including iPlayer and other streaming services unless specifically excluded.
While this will be welcomed by anyone who has run up against a limit on a so-called unlimited service it falls short of the recommendations made by Ofcom last year, which stated that no ISP should be allowed to advertise unlimited broadband unless it was completely free of any restrictions.
More concerning for providers is the CAP advice on broadband speeds, which say that "maximum speed claims should be based on the actual experience of users...marketers should be able to demonstrate that the speeds claimed in their advertising can be achieved by a reasonable proportion of the ISP's customers". It also states that a maximum speed claim must be prefixed "up to" when some customers experience lower performance, and advertising should also mention any factors which may affect the maximum speed.
Some ISPs already provide this information but CAP has gone a step further and stated that if a significant proportion of customers receives a speed much lower than the advertised maximum thereby preventing customers carrying out "online activity that they might reasonably expect to undertake", the ISP should provide further information about "the likelihood of the service not being able to meet the expectations of that element of the customer base".
It recommends that ISPs should state the proportion of customers who could expect to receive a service level above or below a particular speed, or provide a realistic speed range.
This will work out better for some ISPs. In 2010 Ofcom produced a study of broadband speeds which showed 10% of ADSL customers on "up to" 24Mb packages were receiving a maximum 14Mb with the average being just 5Mb, while cable and fibre customers enjoy a service much closer to the advertised rates. This isn't a surprising result given that cable and fibre connections are more efficient than the ageing copper wire used for ADSL but it's good news for Virgin Media and BT Infinity, which can accurately boast of giving 40Mb or more while other ISPs will be forced to advertise numbers that are far lower.
Is your internet service much slower than advertised, or have you been charged or restricted on a connection sold as unlimited? Let us know in the comments below.
[Update: ISPs are beginning to take notice of the new guidelines. Virgin has been in contact with Broadband Genie to advise of its position (no longer referring to its service as unlimited, instead stating it will have no download caps) while TalkTalk has clarified that its Plus package can be said to have unlimited downloads, but is not an unlimited service according to CAP.]
Comments
Add your comment now