Sky in buoyant mood as it becomes the Nation's favourite Triple Play provider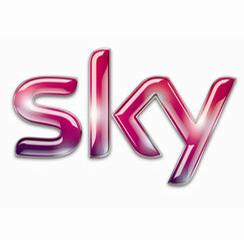 Sky is inching ahead in the battle for customers after announcing that it has experienced a record quarter of growth, resulting in more than 3.2-million homes enjoying its so-called 'Triple Play' services.
Despite the fact that Sky has only managed to recruit 15,000 new customers to its TV service during the same period, the provider has seen HD subscriptions boosted considerably with 4.2-million now enjoying high quality programming.
Meanwhile, broadband, landline and line rental sales increased by more than 200,000, while overall the number of homes using collective Sky services now adds up to an impressive 27.7-million.
Adding to the upbeat mood at Sky is the news that it looks set to unveil its pay-per-view service, Now TV, in the next three months or so, which will be available to anyone who is already signed up to a Sky broadband package. A Sky spokesperson was keen to add that the service will also be available across any ISP and on a wide variety of internet connected devices too.
They added that Now TV is being created for households who've yet to take a pay TV service and will appeal to free-to-air homes. It's also a PPV and subscription concept.
Meanwhile, also adding value for Sky subscribers is the recent announcement that Sky Broadband Unlimited users can also enjoy free access to over 10,000 Wi-Fi hotspots from The Cloud in a host of locations, from high street food stores through to Network Rail stations.
"When we launched our home communications services we believed we could be successful by introducing some much needed choice and competition to the market," said Jeremy Darroch, Sky's Chief Executive, commenting on the news.
"I'm delighted that six years on from launch our customers are still responding in record numbers and that our sustained growth means we're now the nation's favourite TV, broadband and home phone provider. And the great news is that millions more customers have the opportunity to get a better experience and save money by switching their broadband and talk to Sky."

Comments
Add your comment now