Ofcom broadband mystery shop results, and ASA bans TalkTalk speed checker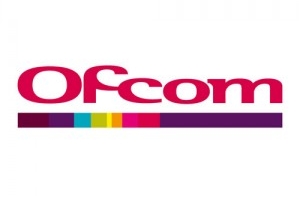 Ofcom has released the details of its latest mystery shopper research for ISPs signed up to the Voluntary Code of Practice on Broadband Speeds, revealing that while networks have got better at giving speed estimates there is still much work to be done, especially for two of the UK's biggest providers.
ISPs which have signed up to the code agree to give potential customers a speed range estimate "as early as practicable in the sales process". Ofcom regularly carries out mystery shopper checks to ensure adherence to the code, and the latest results have just been published.
They reveal that while there is some improvement a significant number of customers are still not being given details of potential speeds without first prompting the telephone advisers. Ofcom's figures show that a speed estimate was provided without prompting in 59% of all the calls, with the best performance from Karoo and Sky, which achieved 76% and 72% respectively.
The worst figures came from BT and TalkTalk at 48% and 47%. According to Ofcom "both BT and TalkTalk have agreed to address this issue by amending their staff training and sales processes."
In related news, the ASA has today banned TalkTalk from using the speed checker tool on its web site after claims it was overestimating download rates. The ruling came after a customer complained that the speed check gave an estimate of 2.1 - 5.3Mb, despite having already been told by TalkTalk that he could not get more than 2.1Mb. The ASA said TalkTalk had not make it clear enough that customers could receive lower speeds.
It's worth noting that the Ofcom code states if you do find your connection is much slower than estimated by the provider and they are unable to resolve the problem, they must allow you to cancel your broadband service within 3 months of signing up without charging any penalty. For a list of ISPs which have agreed to the broadband code head over to Ofcom.
Comments
Add your comment now