Three raising prices for contract phone and mobile broadband customers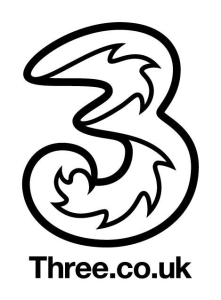 Three UK has announced a price rise for its phone and mobile broadband contracts, due to come into action from 16 July.
This price increase will affect anyone with a Three contract taken out before 8 March 2012. Pay-as-you-go, 1 month SIM only and business customers are not included. If you're an applicable Three subscriber expect to receive a text, email or letter very soon.
Three is upping costs by 3.7% in line with the Retail Price Index (RPI) as of 17 April. While it will increase the charge on your monthly package this does exclude add-ons.
Under Ofcom rules operators must give 30 days notice of price changes and allow customers to cancel, however the terms of a Three contract (and indeed every other major operator) also allow the company to raise prices once every 12 months up to the current rate of inflation.
This means that even if you're unhappy with the increased cost you won't be able to use it as a way of ending the contract early without penalty. It may be possible to claim that the higher price is of "material detriment" and will have a negative impact on your life but you'll have to be able to show that a 3.7% increase means you can't afford to eat, for example.
As Three is operating within the rules complaining is unlikely to have much effect. Orange was criticised last year not allowing customers to leave without penalty following a price increase which was just below the rate of inflation. The cost of a T-mobile package also went up by 3.7% last month without much fanfare.
If you're coming to the end of a phone or mobile broadband contract with Three now might be an excellent time to look for a new deal. Check out our smartphone and MBB comparison pages for the latest and greatest offers.
Comments
Add your comment now