10 Worst Mobile Tech Products: Part 2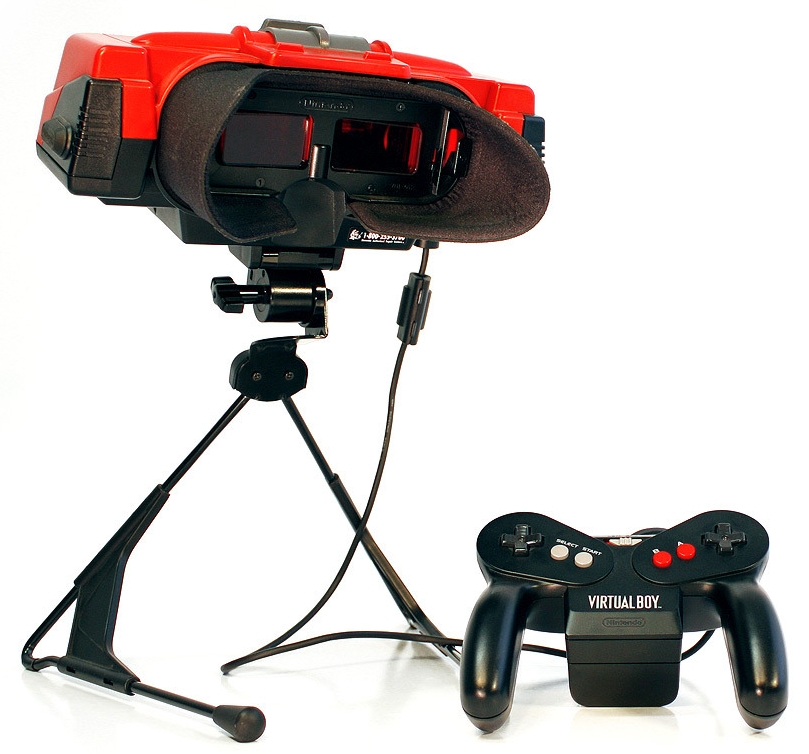 10 Worst Mobile Tech Products: Part 1
Continuing our feature on the worst mobile technology ever to grace the shelves of your local Curry's, here are five more disastrous gadgets that bled cash and left their creators red-faced with embarrassment.
Nintendo Virtual Boy
This is a legendary failure from a legend of the games industry. The Virtual Boy was a 3D console that featured a ridiculous set of goggles balanced on a stand. Players peered into the glasses and saw a 3D image created through the use of parallax, controlling games with a wired pad. A short time later they'd be treated to a headache and eyestrain as the ugly monochrome visuals and uncomfortable stance required by the Virtual Boy's goggles took their toll.
As colour was too pricey the console used red LEDs to achieve its effects so games could only have red and black visuals. Despite such cost-cutting measures the Virtual Boy still launched at $180 in the US, placing it awkwardly between the Game Boy and a full games console. It was supposedly portable but the stand required a level surface which limited its use.
Virtual Boy didn't last long. The device was quietly discontinued in 1996, less than a year after it launched, ending its life with a library of just 22 titles. Designer Gunpei Yokoi, the man responsible for the original Game Boy, left the company shortly after.
Macintosh Portable
Stretching the definition of 'portable', this device was Apple's first foray into the world of laptops. For several good reasons portable computing wasn't a big deal in 1989 so Apple's decision to stuff a desktop Mac into a case with battery and screen and charge $6,500 was odd.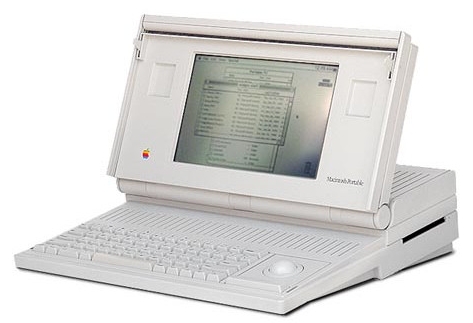 The Macintosh Portable weighed a chunky 16 pounds and was 4 inches thick. Its cramped keyboard was uncomfortable and the mono 9.8-inch screen was not backlit so useless in low-light conditions. A backlit model was later released but this cut the battery life in half.
Speaking of which...a lead acid battery didn't help the Portable's weight problems and it had to be charged up to use the system even when connected to a power socket. That's a problem for retro fans as they have a limited lifespan so any surviving Mac Portables have to be fitted with new power cells in order to function.
Apple learnt from its mistakes though and two years later released the first PowerBook laptops, which proved far more successful and set a standard for laptop design which is still being followed today.
Nokia N-Gage
File this one in the 'what were they thinking?' category. Nokia's attempt at producing a games console/mobile phone hybrid wasn't an entirely bad concept but oddly for a company known for great hardware it was scuppered by several design flaws.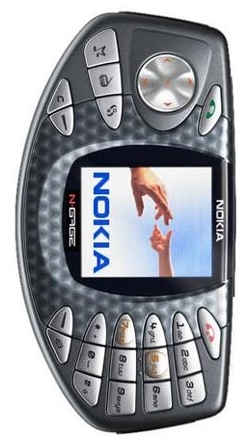 Nokia hoped to take on the Game Boy but the unresponsive controls, which had to do double duty as a mobile phone keypad, were awkward for any kind of lengthy gaming session. Similarly its 2.1-inch display was a low quality mobile phone screen with a vertical alignment unsuitable for the kind of experience Nokia had hoped to emulate.
Even something as simple as loading a new game was far more difficult than it should have been as the game card slot was located underneath the back cover so the battery had to be removed each time.
But even this terrible decision was overshadowed by the awfulness of using the N-Gage as a phone. For some unknown reason the designers placed the speaker and microphone on the top edge of the handset which meant users had to hold it sideways to make a call, leading to it being widely derided as a 'taco'.
Apple Newton MessagePad
The ungainly Newton was, like the Macintosh Portable, another device released well ahead of its time. A favourite project of CEO John Sculley, who was responsible for Steve Jobs resigning from Apple, this early PDA was released in 1993 and promised advanced functionality including email, faxing and personal organisation.
Its biggest feature was handwriting recognition where stylus scribbles were interpreted by the Newton into text. That was the theory anyway. In practice it was notoriously unreliable and resulted in the Newton being roundly trounced by the media and lampooned by the Simpsons and a famous Doonesbury 'Egg Freckles' cartoon.
The Newton MessagePad was killed off by Jobs when he returned to Apple in 1997 but retains a loyal following with used models still fetching a high price.
Tiger Telematics Gizmondo
Gizmondo was such a collosal failure it seems like it was designed solely for worst-of lists. This overly ambitious games console from newcomer Tiger Telematics was made from dull grey plastic and looked like a novelty TV from the 90s. It featured mobile data support and GPS tracking which were supposed to be used for some advanced augmented reality style gaming, but this was never utilised and it launched in the UK in 2005 with just a single title.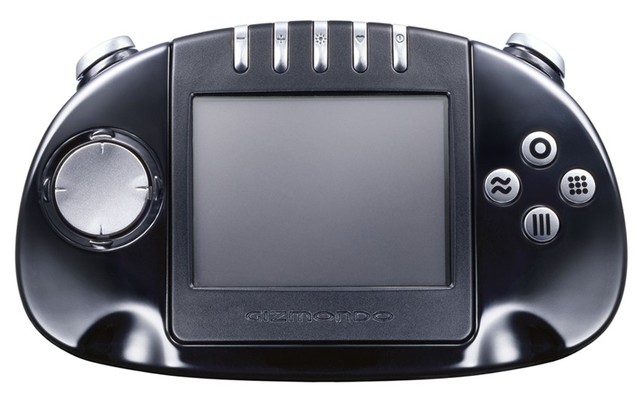 At the US launch later in the year the catalogue had ballooned to 8. In total only 14 games were ever available and it might be the only console in history to have more games cancelled in development than were ever released, denying gamers the chance to play the intriguingly titled 'Momma Can I Mow the Lawn'.
It's estimated that fewer than 25,000 Gizmondo units were ever sold, even with the option to buy it for £129 instead of the normal RRP of £229. This reduced price point was meant to be subsidised with the bizarre 'Smart Adds' [sic] feature which forced players to sit through a few advertisements each day, delivered via the mobile data link, except the ads were never enabled so the few Gizmondo owners out there just got £100 off for nothing.
By far the best thing to come from Gizmondo were the stories that emerged about its incompetent management team. Tiger Telematics spent bags of cash on marketing including hiring Sting and Dannii Minogue for a launch party, leasing a Regent Street store and sponsoring an F1 car. Millions were handed over to dev houses for game concepts, which included typing tutor software (the Gizmondo did not have a keyboard). The company was even linked to the Swedish mafia via executive Stefan Eriksson, who has been accused of dealing in stolen luxury cars and later became famous for crashing an Enzo Ferrari.
Comments
Add your comment now