Android holds majority share of smartphone market but iPad continues to dominate tablets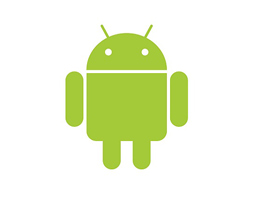 The latest smartphone and tablet sales data for the second quarter of 2012 shows that Android continues to hold onto a majority share of the smartphone market but still lags far behind in the tablet sector as Apple's iPad maintains huge popularity throughout the world.
The data released by research firm IDC covers smartphone and tablet shipments in the second quarter of 2012.
In this period there were a staggering 104.8 million Android handsets shipped worldwide giving Google's OS a 68.1% market share, up from 46.9% this time last year.
In the same period Apple managed to ship 26 million iPhones for 16.9% of the global market, an impressive achievement for a single company; Android figures include multiple handset makers and a vast array of devices.
However this is significantly lower than last quarter, when iOS held a 23.1% share, a drop which could be attributed to strong Android hardware releases such as the HTC One X and Samsung Galaxy S3, and imminent launch of the iPhone 5. Apple's market share jumped 10% in the fourth quarter of 2011 when the iPhone 4S was released so a similar increase would not be unexpected once the next iteration goes on sale.
But while Google and Apple battle it out at the top the figures are yet more bad news for Nokia and RIM. Nokia's Symbian is down to 4.4% market share with RIM falling to a similar level of 4.8%. Nokia famously abandoned Symbian in favour of Windows Phone development while RIM is busy working on the long-delayed BlackBerry 10, and both firms have been undergoing extensive cost-cutting in an effort to stay afloat.
On a more positive note - for both Microsoft and Nokia - Windows Phone has seen an uptick in popularity, moving to 3.5% share from 2.2% last quarter, which bodes well for the release of Windows Phone 8 later in the year.
The tablet market looks very different with Apple nabbing a 68% share having shipped just over 17 million iPads, dwarfing Samsung's relatively puny 2.3 million shipped units.
Samsung, Amazon, Asus and Acer together hold only 19%, with 12% of the tablet sector going to 'other', probably a combination of Blackberry Playbooks and HP Touchpads sold in firesales and ultra-cheap Android slates. However the Google Nexus 7 is not yet included in these numbers so it will be interesting to see its impact next quarter.
Comments
Add your comment now