Use Chrome Sync to backup and share bookmarks, settings and extensions across multiple systems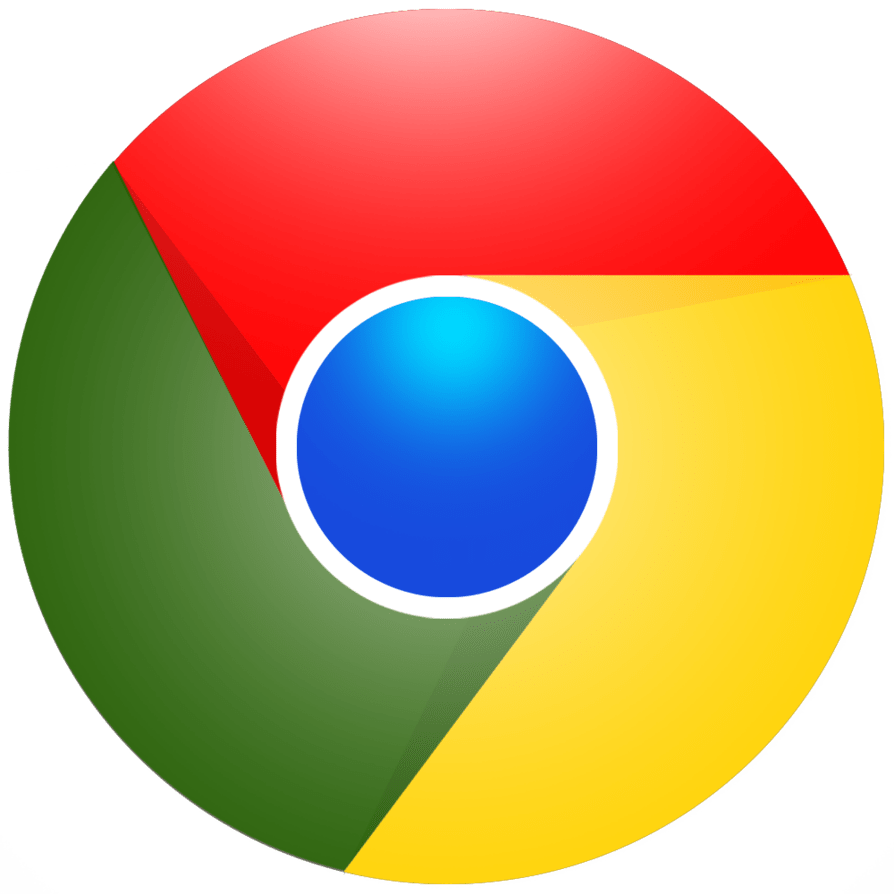 If you've got more than one computer you'll probably want to unify your web browsing experience across all the systems, with the same bookmarks, settings and extensions synchronised wherever you go.
Doing this manually can be tedious, particularly if you have to regularly jump on new machines, but Google Chrome offers an integrated sync function which shares all the important data you need to any other Chrome session, including your bookmarks, personal settings and even open tabs.
Not only is this a huge timesaver but it means that if you ever suffer a hard drive crash you won't need to remember what exactly was in that awesome collection of browser extensions you'd built up, or waste more time configuring Chrome to work just the way you like.
How to use Chrome Sync
1) Open the Chrome settings menu and select 'Sign in to Chrome'.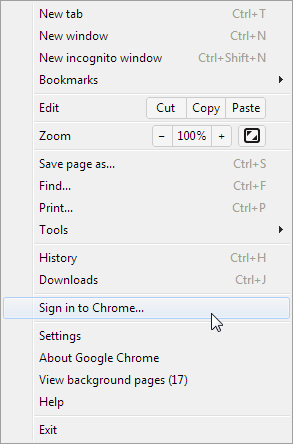 2) Next enter your Google account login details. Or create an account if you're one of the five people in the world who haven't done this yet.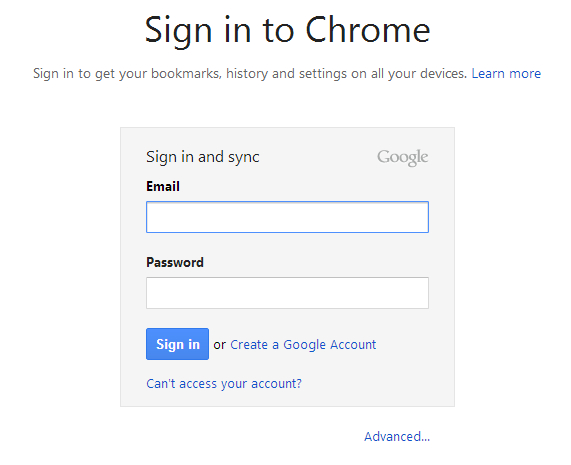 3) Now one of two things will happen. You'll either be signed into Chrome or, if you've previously enabled two-factor authentication on Google, you'll be prompted for an application specific password. If it's the former you can just skip to step 5, otherwise click Advanced.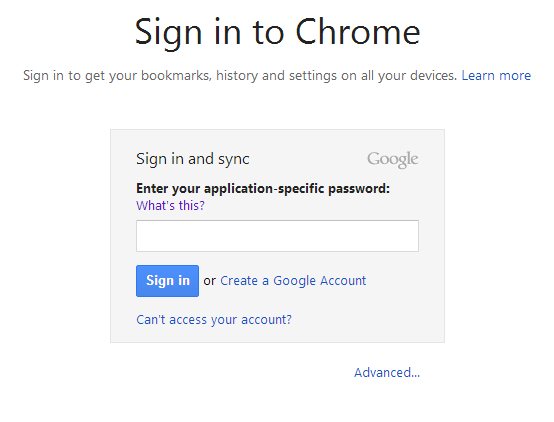 4) App specific passwords are used to grant access to applications which cannot use a two-factor code. In the Account Control screen enter a name for the application and copy the password it supplies into the Chrome login screen.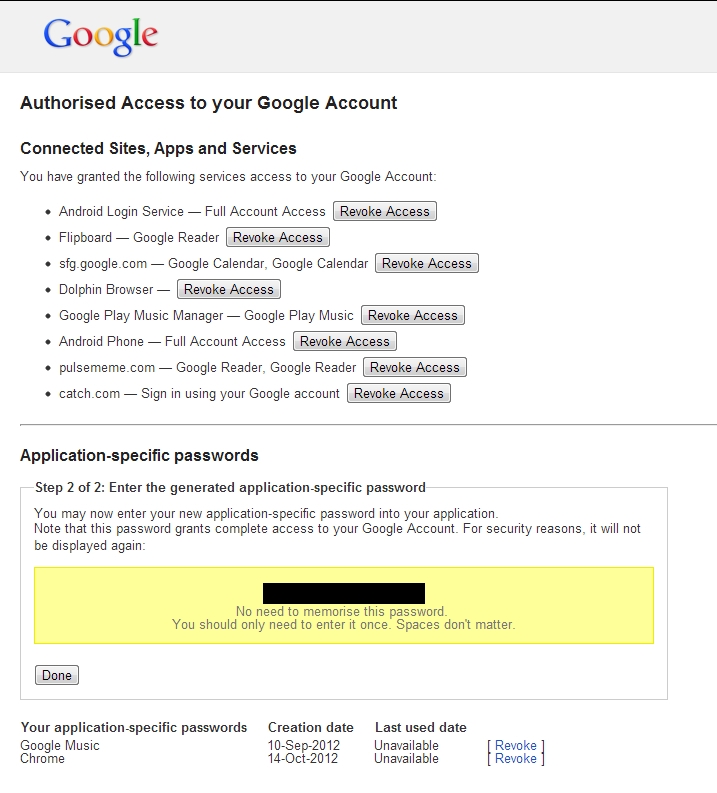 If you're not using two-factor authentication already it is highly recommended. Find out more about it in our recent online security guide.
5) Chrome is now logged into your Google account, indicated by the sign in menu option being replaced with your Google email address. Click this to get to sync settings.
6) Hit Advanced Sync Settings to manage what Chrome will backup and sync. By default it'll do everything but there are reasons you may want to disable some of these options. I prefer to manage bookmarks using the excellent Xmarks so Chrome's bookmark sync is of no use to me, and LastPass handles passwords so that's not needed either.
One thing to watch out for is syncing Omnibox history, auto-fill and open tabs. While undoubtedly useful there may be stuff you've got on your home browser you wouldn't want showing up at work.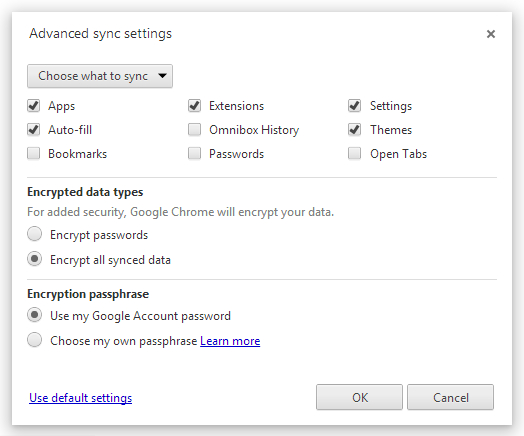 7) Now that Chrome Sync is configured you can get instant access to all synced data simply by signing into Chrome on another PC. When syncing bookmarks will show up straight away but extensions will gradually appear as they are downloaded.
If you want to disable Chrome sync press Disconnect Google Account in the settings. Also important to note that sync data can be removed from Google's servers using Google Dashboard.
Also: this works on Android. Download Chrome from Google Play, go to Settings and press the sign-in option at the bottom of the menu. The Android version doesn't support extensions or settings syncing but you can get your bookmarks and open tabs. The latter is an easy way to open a link from your computer on your phone.
Comments
Add your comment now