Microsoft closing Windows Live Messenger next year, Skype is the future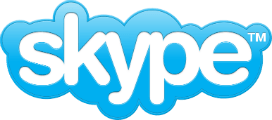 Skype has announced that Microsoft's Live Messenger service will be shutting up shop early next year, with its users being asked to make the move over to the ubiquitous VOIP application.
Skype was bought by Microsoft in 2011 for a hefty $8.5 billion, a move which surprised many. Now it's clear where Microsoft is going with this one; it recently integrated Live Messenger contacts into Skype ahead of the shutdown, and there's talk of a Skype client for Xbox 360.
The news was announced in a blog post on the official Skype site, confirming that the change will occur in the first quarter of 2013. The only exception is mainland China where Messenger will continue to be available.
While it may well make sense for MS, which obviously wants to get some value out of its billions, Windows Live Messenger - formerly MSN Messenger - is currently the most popular IM client in the world with a market share of over 60%, so this move affects a huge number of people.
To make things easier Live logins are now compatible with Skype so you can use the same details to sign in to Skype and merge the two to carry across your Messenger contacts, but there's still likely to be a large swathe of users who aren't interested in switching; having been around for 13 years Messenger will have no shortage of die-hard fans.
And there's the question of what will happen to those users who already have Skype and MSN accounts but keep them separate for work and personal life or to chat to different groups of friends.
Text messaging and Facebook have already made IM less relevant than it was back in the late 90s/early 00s and this change could see even greater numbers move to other channels.
Comments
Add your comment now