Top 5 tablets to buy this Christmas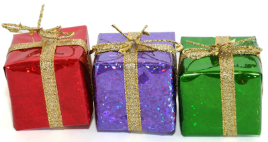 Last week we took a glance at five smartphones that could make great gifts this Christmas, but it looks as though 2012 will be the year of the tablet, with the devices tipped to be one of the most desirable gifts this season.
iPads have been in heavy demand every year since the original went on sale of course, but in 2012 there was a new generation of devices which are both affordable and powerful.
Cheap tablets use to mean enduring horrible build quality and shonky unstable software, but thanks to new releases like the Google Nexus 7 and iPad Mini we no longer need to compromise.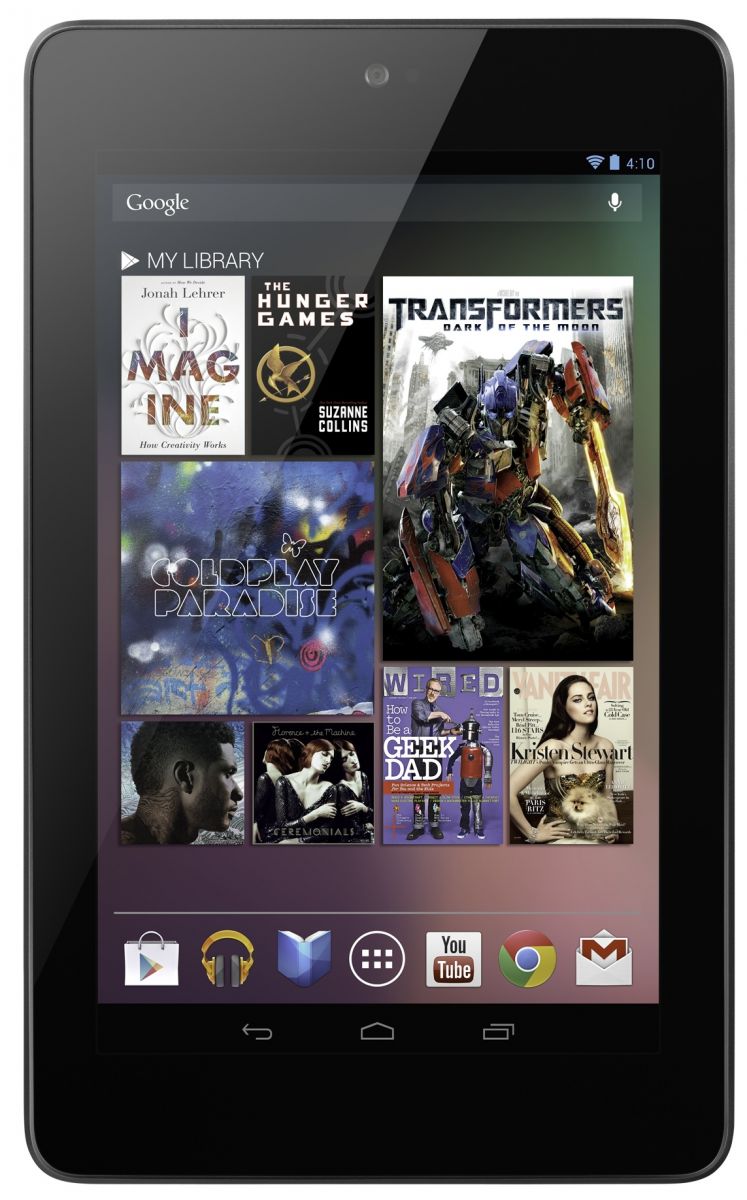 Specification: NVIDIA Tegra 3 quad core, 1GB RAM, 16/32GB storage, 7-inch 1280 x 800 display, Bluetooth, NFC, GPS, 3G mobile data (optional)
Price: £159 (16GB) / £199 (32GB)
With 3G mobile broadband: £239 (32GB)
Money a bit tight this year, but still want to give or receive a tablet? Then look no further, because the Nexus 7 is a top budget choice with prices starting at just £159 for the 16GB model.
If you want to splash out a bit more there is a 32GB option, and the recent addition of a third Nexus 7 which includes 3G mobile data support (unlocked so you can slot in your own SIM card).
In spite of its low cost the Nexus 7 avoids the problems encountered with other bargain-basement Android tablets; it's got a surprisingly powerful hardware specification and most importantly a fantastic IPS display which is far better than you'd expect at this price.
And although it doesn't have the sexy metal shell of an iPad this is still a relatively thin and lightweight device, with a pleasant rubberised backing and scratch-resistant Gorilla Glass protecting the screen.
Specification: A6X dual core, 1GB RAM, 16/32/64GB storage, 9.7-inch 2048 x 1536 display, Bluetooth, GPS (optional), 3G & 4G mobile data (optional)
Price: £399 (16GB) / £479 (32GB) £559 (64GB)
With 3G/4G mobile broadband: £499 (16GB) / £579 (32GB) / £659 (64GB)
The 4th generation iPad was released just seven short months after the iPad 3 (or 'New iPad' if you prefer) and has been dubbed the 'iPad with Retina Display'. Clunky name but it tells you right up-front what the main attraction is; the screen is the star.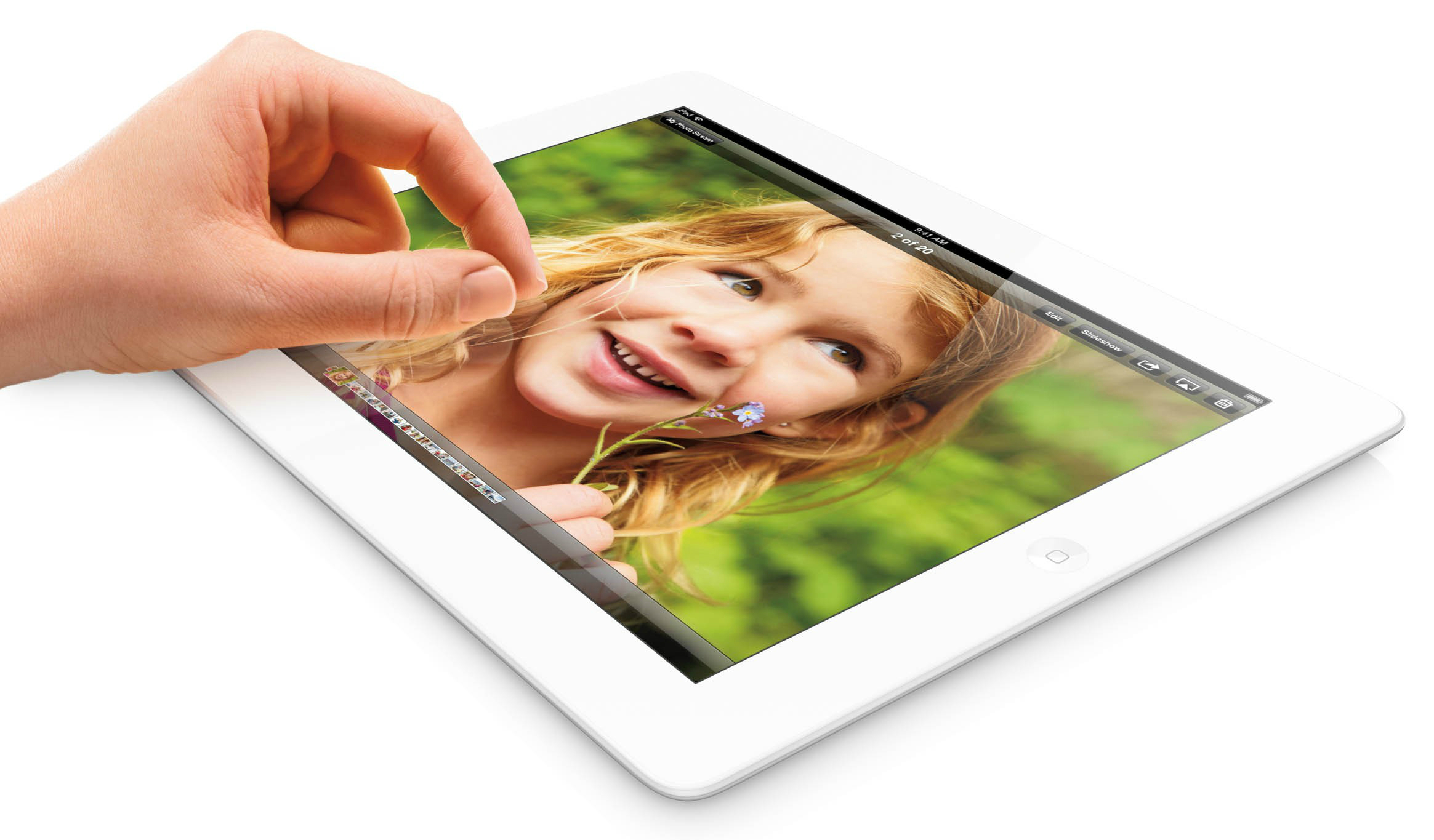 Although its resolution and pixel depth have now been surpassed by the Google Nexus 10 (see below) the iPad 4 still boasts stunning image quality. It's great for web browsing and video obviously, but really shines when you take advantage of the many apps on the Apple App Store which have been made for tablets.
The app situation is where Apple holds a big advantage. While the Google Play store has over 600,000 apps and the vast majority of these work just fine on big-screen devices, there's still a shortage of tablet-specific software. The only problem like this you'll have with an iPad is getting together the cash to buy the apps after splashing out on the hardware.
If the price of the iPad alone is a bit too much to stomach in one go it's worth considering one of the many contract iPad deals now available. Aside from a heavily reduced up-front cost the price is broken down into more manageable monthly payments as part of the subsidised contract, and you get a monthly data allowance.
Specification: A5 dual core, 1GB RAM, 16/32/64GB storage, 7.9-inch 1024 x 768 display, Bluetooth, GPS (optional), 3G & 4G mobile data (optional)
Price: £269 (16GB) / £349 (32GB) / £429 (64GB)
With 3G/4G mobile broadband: £369 (16GB) / £449 (32GB) / £529 (64GB)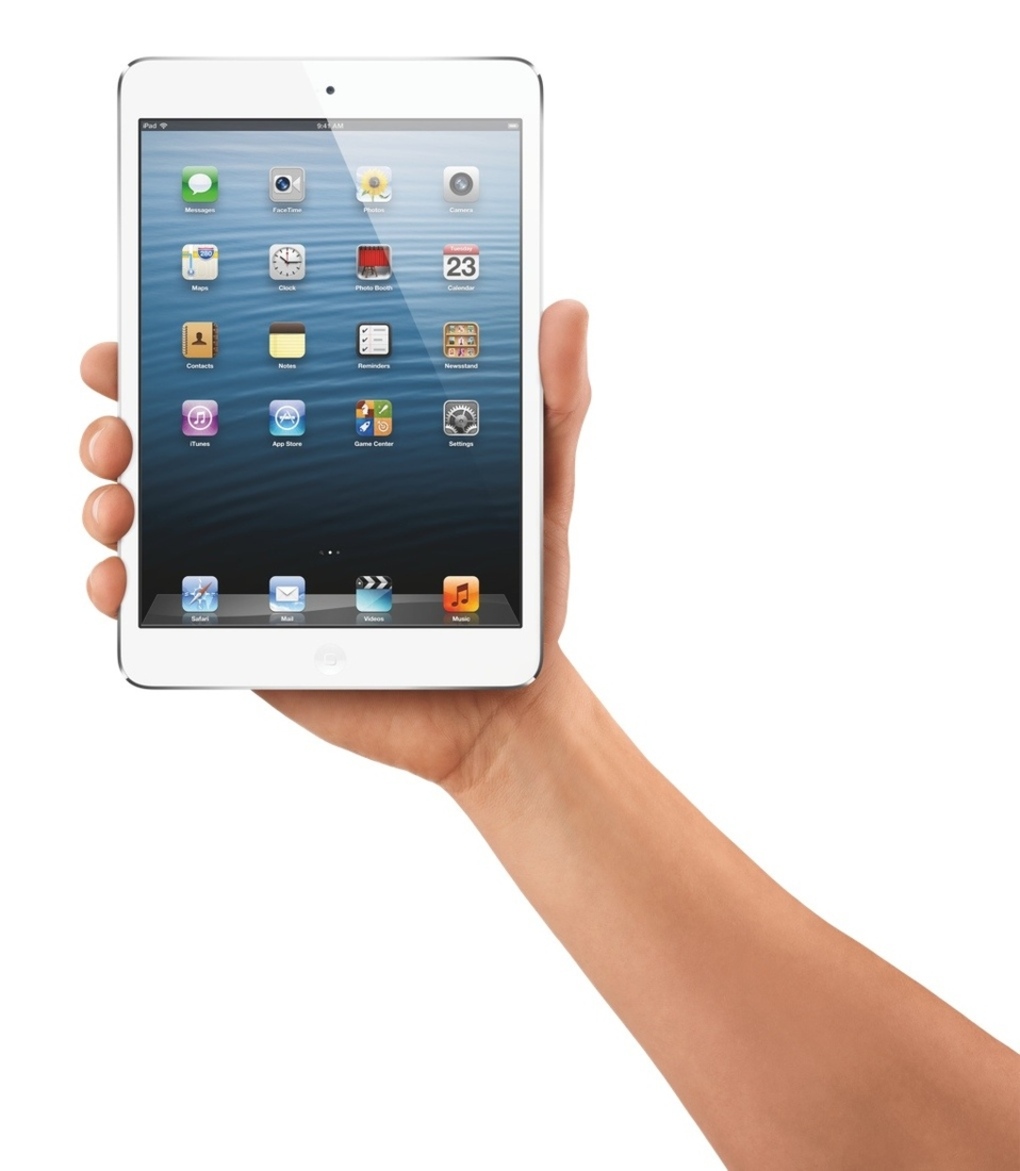 The iPad Mini may very well make up a huge number of the slates nestling under the tree on Christmas Eve.
Part of that is down to the cost. Many parents will have seen the iPad appearing on Christmas lists for years now, but it's a lot of money to plunk down on one gift. However the iPad Mini is the cheapest iPad yet so it's a bit easier to swallow, particularly if you've got an older teenager who might find it useful for college or university.
But it's also important to note that the iPad Mini doesn't compromise on features.
Yes, its screen is not as dazzling as the iPad with Retina Display, but it can still run all the same software. That's a really important consideration if the intended recipient already has an iPod Touch or iPhone with a bulging library of apps ready to be downloaded.
Specification: Exynos dual core, 2GB RAM, 16/32GB storage, 10-inch 2560 x 1600 display, Bluetooth, GPS, NFC
Price: £319 (16GB) / £389 (32GB)
The Nexus 7's bigger brother offers a larger 10-inch display area, but also a vastly superior resolution of 2560 x 1600. That's a stunningly high res, especially for a handheld device, and the incredibly sharp, bright screen is a joy to use for web browsing and HD movies.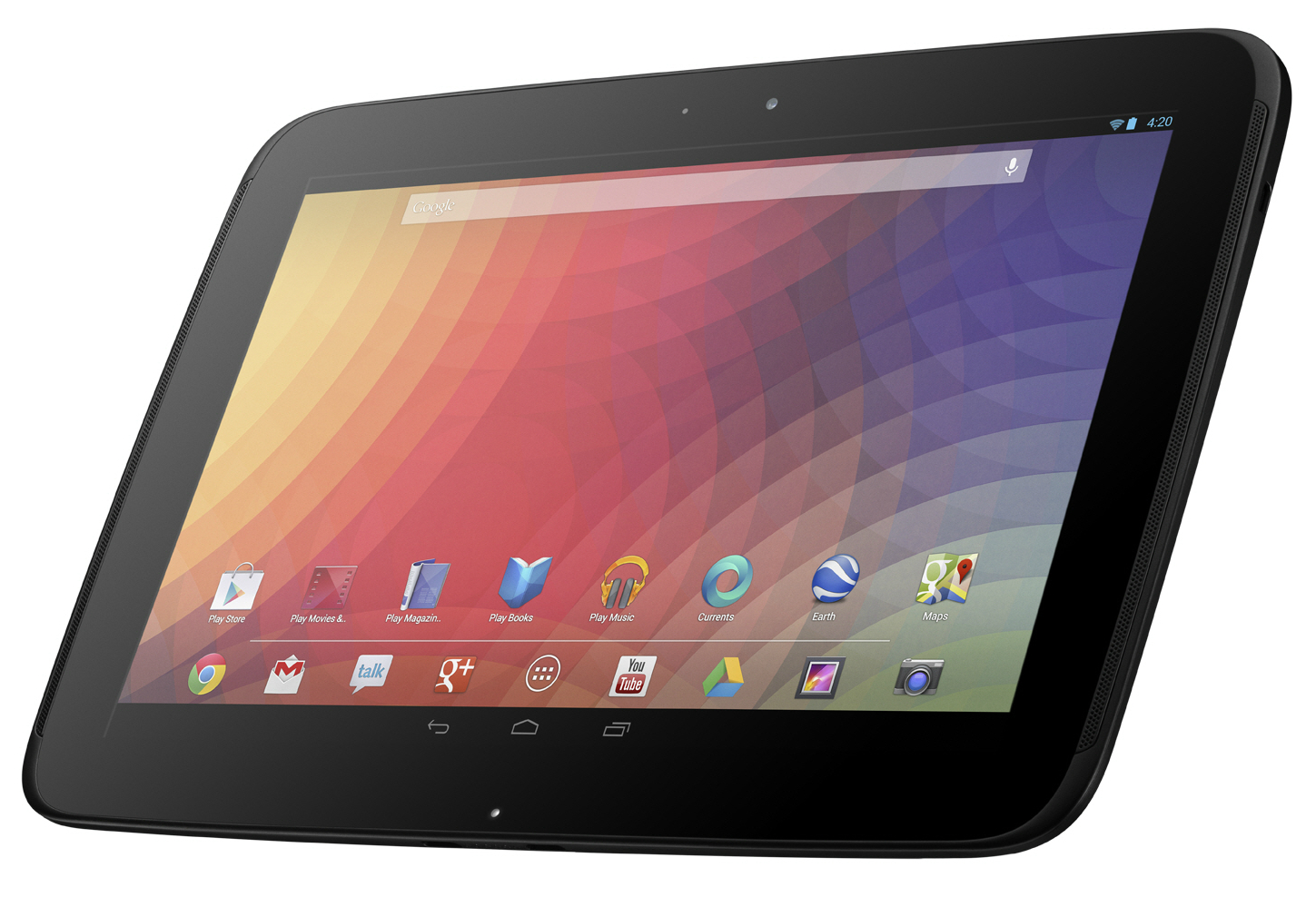 It's a powerful tablet too, fitted with a dual-core Samsung Exynos chipset and 2GB RAM, as well a suite of extras like GPS, NFC, accelerometer and a variety of other sensors.
Best of all the price is - like the rest of the Nexus line - very competitive. The cheapest model can be yours for £319, significantly cheaper than the 16GB version of the latest iPad and not far off the cost of the iPad Mini.
Though not quite as affordable as the Nexus 7 it still makes an amazing budget(ish) buy, severely undercutting much of the competition on both cost and specification. While it is missing a 3G mobile broadband option the Nexus 10 is arguably the best value tablet on the market right now.
Specification: NVIDIA Tegra 3 quad core, 1GB RAM, 16/32GB storage, 10.1-inch 1280 x 800 display, Bluetooth, GPS
Price: varies, approx £349
This interesting Android tablet offers a very different spin on the standard touch-slate template. The Transformer's USP is its removable keyboard dock which allows it to operate as both a netbook and typical Android tablet.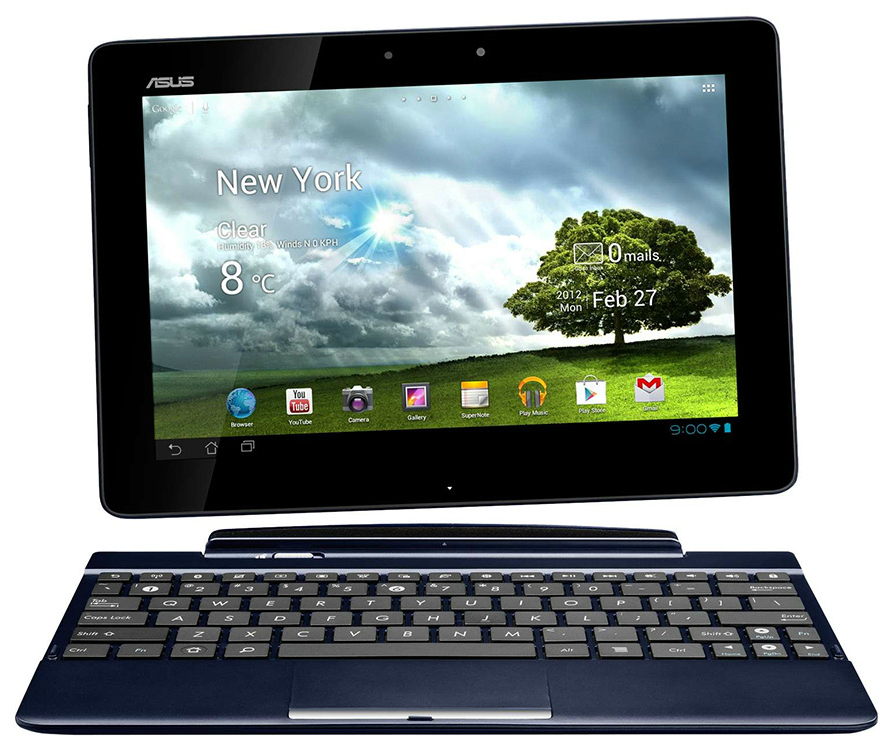 When plugged into the keyboard the Transformer's run-time outpaces all competitors because it has a second battery which charges the tablet, for a total of 14 hours of life. It also provides extra ports (full size USB and SD card slot) and, of course, a proper keyboard and touchpad for easy word processing and web browsing.
The tablet by itself offers a respectable battery life of 10 hours, uses the powerful NVIDIA Tegra processor and has a HDMI-out and microSD memory card slot. The whole package is well built and very slim.
There are several Transformer models to suit various budgets. The TF300T is the best value at around £350, but there is also the pricier Transformer Prime with its sexy metal body and 'Super IPS+' screen, and the most expensive Transformer Infinity with a 1080p resolution.
Comments
Add your comment now