Samsung announces Galaxy S2 Plus with new look, optional NFC and Android Jelly Bean 4.1.2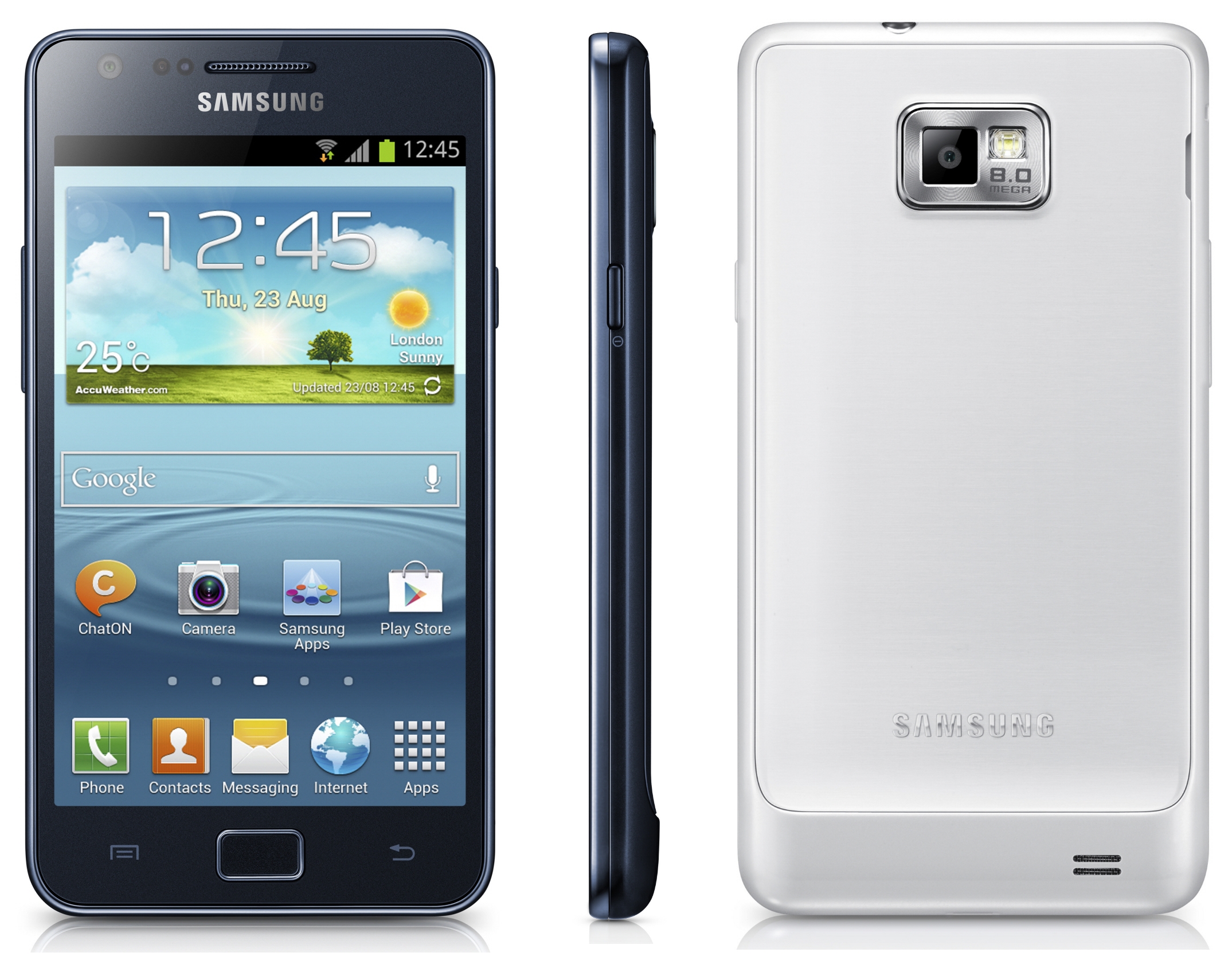 It may be two years old now but Samsung reckons the Galaxy S2 is still a contender in the smartphone market.
It's so confident of the appeal of the former flagship that a new edition has been announced with hardware and software tweaks to keep this model alive a little bit longer.
The Samsung Galaxy S2 Plus features a 1.2GHz dual core processor, 1GB RAM, 8-megapixel camera with 1080p video recording and a 4.3-inch SuperAMOLED Plus display (which, for those of you who care, is not a PenTile display).
The sharp-eyed amongst you will notice that this is in fact an identical specification to the original Galaxy S2, so what's changed?
Actually very little. NFC support is now available in one variant of the S2 Plus, though this does make it slightly thicker (8.9mm from 8.5mm), and with few practical uses for NFC yet this seems a rather pointless addition on what should be pitched as an affordable mid-range device.

The handset also supports memory cards of up to 64GB, though internal storage has been cut to 8GB from the 16/32GB of the first model.
The biggest change is its external appearance, which now features the same hyperglazed blue and white colour options as the Galaxy S3.
It will come pre-installed with Android Jelly Bean 4.1.2 and appears to be carrying many of the recent UI tweaks we've seen on the Note 2 and Galaxy S3, such as popup video and an enhanced notification panel. That's a definite plus, but it's not a massive change to the Jelly Bean 4.1 OS already available for the S2.
With such minor differences it's hard to see where the S2 Plus fits in with the rest of the Galaxy range, particularly since the S2 is still selling and Samsung only recently launched the Galaxy S3 Mini.
It'll all come down to cost, and perhaps the drop in memory will help make this a budget bargain. Pricing and release dates are to follow.
Comments
Add your comment now