Bitcasa says goodbye to hard drive backups with unlimited cloud storage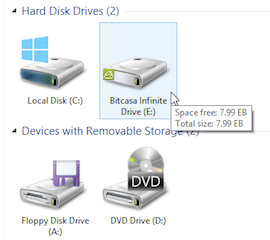 An innovative new cloud storage service has gone live today, offering an inexpensive way to backup and share files without any concerns about running out of space.
Bitcasa promises infinite storage space for only $10 per month, or $99 per year. It has been running a beta test since last year but is now fully operational and open to users worldwide.
To celebrate there is an offer of $69, however at the time of writing there were no fees being charged so you can try it out for nothing, and they will be providing a limited 10GB account for free even once the monthly subscription is introduced.
What makes Bitcasa different to Dropbox and other competitors - aside from cheap unlimited storage - is its deep integration with the operating system. Like Dropbox your cloud drive appears as a hard disk so you can drag and drop files, but Bitcasa also offers an 'infinite' option which stores files entirely on the cloud and uses relational links to make the computer think they're still stored locally.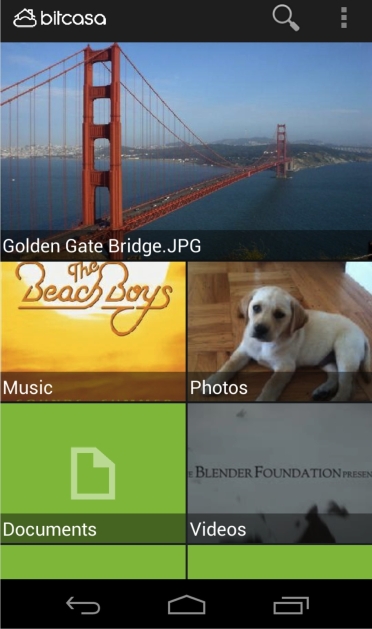 That does mean you'll lose access if your 'net connection goes down, but it frees up hard drive space and makes the data accessible anywhere.
If you don't fancy that, Bitcasa can also mirror, maintaining an exact copy of specified directories without any further user input. You can even restore deleted files and rollback to previous versions via the web interface.
In line with the competition Bitcasa has mobile apps for iOS and Android. As well as providing an easy way to view and download data stored on your drive it can be configured to automatically upload video and photos as soon as they're recorded.
Worth noting that Bitcasa is also able to stream music and video through the web and mobile apps so it's an easy way to create your own personalised media service.
While we have some concerns about its privacy and security (the firm claims all files are encrypted, but that it can detect and remove duplicate files to save on drive space) this looks like a promising alternative to backing up to an external hard drive.
Comments
Add your comment now