Opinion: kids need digital literacy education, not stranger danger scaremongering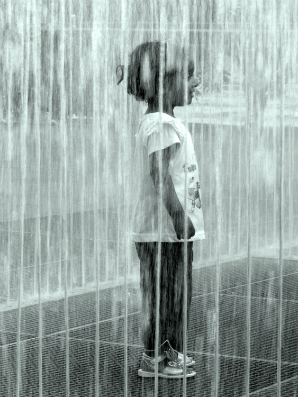 However you look at the issue of childhood obesity, one issue is abundantly clear – young people spend less time outside than previous generations.
One argument for this is what has become known as 'stranger danger' and the fear of parents to allow children outside for fear of them coming to harm.
As the journalist Steve Humphries wrote about his documentary into the issue in 2009, when comparing previous generations' freedom to play outside; "Sadly this world of independent child's play has today largely vanished. One of the important reasons for this decline is the inexorable rise of stranger danger and child abduction in modern Britain."
As Humphries highlighted, the number of cases involving child molestation and molestation remained very small", with road traffic accidents a much greater risk, an issue exacerbated by the number of parents who drove children to school for fear of other threats to their children.
You might be wondering what on earth this has to do with the internet. Well, so was I, until my Blackberry buzzed last Monday morning with the first (inevitable) PR exercise aimed to garner coverage for Safer Internet Day 2013.
As with most awareness days, the organisations involved try to concoct various ways to boost coverage and this year was no different. That age old PR tool (which I have shamelessly used myself on numerous occasions) of new "research" being published, alongside a quote promising impending doom, was provided by the NSPCC.
Claire Lilley, from the NSPCC, said: "Young people tell us they are experiencing all sorts of new forms of abuse on a scale never before seen. It's now clear that we are facing an e-safety timebomb, with this being one of the biggest child protection issues of our time."
I am not going to claim I've never given an overly strong quote to boost coverage, so I feel fairly comfortable calling out faux-outrage when I see it. Why? The explanation came in the next paragraph detailing the research.
"More than two in five (41%) of those aged 11 to 19, and over a quarter (27%) of those aged seven to 11 have seen something online in the past 12 months that they found hurtful or unpleasant."
So less than half of kids have seen something "hurtful or unpleasant" yet that constitutes "abuse on a scale never seen before." ?
It may not be as recently as I'd like, but I was young once and my definition of what I found "hurtful and unpleasant" basically covered every conversation with a girl I had for several years. Abuse it was not.
We need a rational debate about the threats online or we risk exactly the same social disaster we now see after kids stopped playing outside. It was with this in mind that I was most pleased to see the (much less widely reported) intervention from the Information Commissioner, who called for young people to be educated about the privacy implications of digital life.
Rather than "nagging" kids, we need a different approach. "Just as we teach citizenship in schools, you need to teach the importance of information rights," argued Christopher Graham.
I couldn't agree more. The internet isn't a safe place, but nor are many parts of life. The challenge is to come up with a response that is measured, evidence-based and engages the people you are trying to work with.
Digital literacy is not about scaring kids into fearing life online. The internet offers the greatest shift in the acquisition of knowledge and self-expression we've experienced since the invention of the printing press, not to mention being the basis of our economy for generations to come.
So, enough of the lazy headlines and let's find a way to build a digital literacy model that's fit for modern life and does not repeat the social destruction of stranger danger. Spreading access, teaching e-safety and engaging young people as digital citizens might not be great PR copy, but it will be a step change in e-safety and offer real hope to enhance digital life.
Now is the time for the whole Government to work together, led by a minister whose sole objective is to harnessing the next industrial revolution for the benefit of future generations.
| | |
| --- | --- |
| | As director of civil liberties group Big Brother Watch Nick comments on numerous issues surrounding privacy and the surveillance state. When not challenging government policy he is also an award-winning photographer. You can find him on Twitter as @nickpickles. |
Comments
Add your comment now