Buyers' guide: cable broadband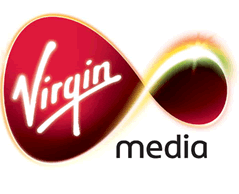 When it comes to your home broadband options there are essentially three different choices to compare: ADSL, fibre optic and cable broadband from Virgin Media.
The network of copper wire that is used in much of the ADSL network (and some of the fibre) across the UK is quite old in places and if you live a long way from the local telephone exchange then this can effect the efficiency of your broadband supply quite dramatically.
So, if that's the case - and you can often find this out by using the tools within the Broadband Genie pages such as the postcode checker and line speed test - it's a great idea to consider cable internet.
While not as cheap as standard broadband, with cable you can enjoy significantly faster speeds than any other commercial service, and without the issues of exchange line distance encountered on ADSL.
Can I get cable broadband in my area?
While the standard ADSL landline home broadband is often supplied by the likes of BT, or rival suppliers who use the BT network to sell their own wares, such as Sky and TalkTalk, Virgin Media is currently the only player to offer cable broadband.
One important thing to note with cable broadband is that it is not as widely available as traditional copper wire high-speed internet, although many areas are very well served.
Generally you'll find it is available in most parts of major towns and cities, as well as smaller locations, though it's not uncommon to find individual streets or buildings which do not have access, particularly older blocks of flats.
Good news if you can get it, though. Because the cable network utilises the much more efficient fibre optic cabling it means that you can usually expect really good services to come through the infrastructure to your home.
In fact, Virgin Media currently has the fastest home broadband internet you can get with speeds now reaching up to 120Mb, so in speed terms this is an ideal option for any heavyweight broadband users.
Cable internet is a very good option for anyone who loves to carry out online gaming or stream a lot of video or movie footage from the web through a broadband cable router.
What do I need for cable broadband?
Getting setup for broadband cable is easy enough because you'll only really need to pick through the different deals offered by cable provider Virgin Media in order to see the various options open to you. Our comparison table will allow you to see the different incarnations, and then all you need to do is decide what sort of money you want to spend.
Of course, that decision will largely revolve around what you want to do with your cable linkup. If you only class yourself as a relatively light user then there seems little point in spending more money on the high-end 120Mb cable option if you are never going to get full value out of it, in those situations the cheaper 30Mb cable internet is ideal.
Consider some of the things that you think you'd use cable internet for and then match that to the right sort of package shown in our comparison table. Once you've picked the right plan for your needs then getting setup is very straightforward.
You won't need that much in the way of equipment, a broadband cable router is supplied as standard and includes Wi-Fi wireless networking and multiple wired network ports that allows multiple connectivity for all kinds of devices, meaning that you'll be able to get even better value out of your new cable broadband supply.
How do I get cable broadband internet?
If you've done a basic postcode check for cable broadband in your area, as mentioned above, you'll need to decide which package is going to be the best for your needs.
One thing to look at is whether or not you might want to consider a bundling option because by combining one, two or three services it's possible to save even more money. This is often the cheapest way of getting high speed internet, once you take phone and TV into consideration.
This means that you can pick through the different broadband cable packages and then think about combining high-speed Internet with a television and telephone deal too. By doing this you not only get the benefit of unlimited broadband services, within reason, it's also possible to enjoy multi-channel TV and all manner of calling options as well.
Once you've weighed up the pros and cons for the various deals, and also taken a look at any special offers that come up from time to time, it's simply a case of clicking through on the links above and you'll be taken to the Virgin Media website to begin the process. Depending on the current state of the lines in your home it may be necessary for an engineer to visit, otherwise the installation and setup process is similar to any other broadband provider.
Can cable broadband providers offer everything?
You'll certainly be able to enjoy some really powerful high-speed internet services with a cable broadband setup.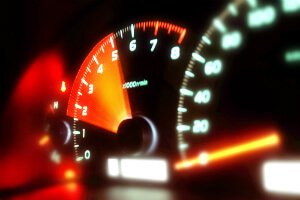 Remember that much of the advertising surrounding any broadband service will suggest that you'll be able to achieve speeds of 'up to' a certain figure although this is always an estimated or approximate figure.
The difference with cable broadband is that while the speed of service can often be affected by the times of day you're using it, server load and other factors, the estimates are actually far more accurate than ADSL broadband, so when they say you'll get up to 120Mb the actual connection speed will be very close to the quoted figure.
But even the most basic cable broadband package will enable you to enjoy all of the best bits about the internet, from basic web browsing and emailing through to streaming TV and movie content into your computer or uploading and downloading files such as music and digital photos.
Is cable broadband better?
There are pros and cons for both cable and ADSL high-speed Internet services, although many people consider cable to be the superior option because the network uses the more efficient fibre-optic cabling. However, BT is gradually improving its own network and adding a lot of fibre-optic infrastructure too so as time progresses it's possible that the gap could narrow between these rival services.
Nevertheless, for the time being it is speed that makes a lot of people decide to go for the cable broadband option. The most you can currently get from a regular ADSL high-speed internet supply is 16Mb, while BT fibre optic maxes out at 76Mb, so for anyone who wants to spend the extra money for a faster internet then the 120Mb option from Virgin Media is currently the one to plump for.
You may find that the overall costs involved with getting setup for cable broadband do end up costing more than some of the comparable ADSL services, with slightly higher prices for the monthly fee, and you can double check this for your own area using the aforementioned tools we pointed out above.
There are setup fees to factor in with cable although there are also deals going on all the time too and if you get your timing right you may well be able to bypass quite a few of the extra charges that get factored into standard packages.
Other points to watch with cable broadband providers
When it comes to data usage allowances then you can expect these to be quite generous when it comes to cable broadband.
However you'll also possibly be affected by traffic shaping, which is a method used by Virgin Media to regulate the traffic flow so that services are spread more evenly across users. This is generally employed at peak times of the days much as early evening when more people are trying to access these online services. Again, you may not even notice this if you are a causal web surfer, but heavy users doing a lot of downloading might find this is a little bit frustrating.
But cable broadband remains a great option for anyone who wants to get connected to high-speed internet and lives in an area that is covered by the Virgin Media. The services are generally fast, efficient and largely reliable while even the old issues that used to surround some of the problematical billing side of things (a common complaint in customer reviews) have now been ironed out.