Buyer's guide: Fast broadband UK

When it comes to using the internet most of us want home broadband that allows us to make the most of the amazing array of online content that's available to us no matter what time of the day or night it is. The great thing is that there are now lots of options open to the consumer. This is mainly down to the competition that has sprung up over the last few years.
Now, with a little bit of time spent picking through the various deals and offers, along with reading up on reviews of products and services, it's pretty easy here in the UK to compare home broadband internet packages, select the fastest UK broadband, then buy a deal that'll give you the best of what the online world has to offer.
What are my high speed broadband options?
You don't have to look very long or hard through our comparison tables above to see that there are plenty of deals and offers ready for comparison, with prices ranging from the cheapest basic deals right on through to higher priced premium packages. That's the great thing with broadband, because it comes in all shapes and sizes, and you can simply pick the one you want from a whole host of providers, including the likes of Virgin Media, BT, O2, Sky and TalkTalk.
You'll also need to decide whether you want to go with a standard ADSL broadband connection, as offered by all providers, or spend extra cash on a fast cable or fibre optic broadband line.
It can be a little bit bewildering, however, if you've never investigated the different internet service provider options that are open to you. You'll also be seeing an awful lot of different terms, effectively referring to the same things, so although you'll come across fastest broadband, fast broadband internet and all manner of other variations on this theme, your basic search needs to be for a high-speed service that is dependable but also provides top value for money.
Is superfast broadband worth it?
If all you've been subjected to so far is a sluggish dialup connection then a proper broadband internet service will be a revalation. Even if you're just moving up from an existing broadband package to a fast broadband line the difference should still be noticeable.
If you go for the fastest broadband available to your home you'll discover that there's no more waiting on YouTube or iPlayer for videos to start streaming, downloads will finish in seconds and the entire web will just generally feel much more responsiive.
How do I get fast broadband?
Once you've decided to go for fast broadband then you can quickly get started by using the comparison table above to pick through the various deals on offer.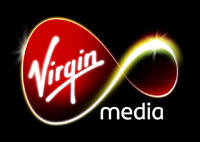 The vast majority of people in the UK have access to fast broadband through BT's copper phone line networking using ADSL. Any ISP listed in our comparison table will offer an ADSL package so you've got plenty of options, allowing you to pick and choose the right package for the right price.
Some areas of the UK are also covered by cable, which is a fast broadband option offered exclusively by Virgin Media using their own cable network infrastructure. In order to get this you will need access to Virgin Media in your area, but this is easy to check via their web site.
When it comes to superfast broadband Virgin Media currently offers the fastest broadband in the UK with speeds starting at 30Mb and going up to 100Mb. Obviously you will have to pay more for the higher speed tiers but it's worth it if you want the best possible connection.
An alternative to cable is fibre optic broadband, which BT calls Infinity. This is available to more of the country than Virgin so you've got a better chance of being able to get it in your area, though speeds aren't as fast with either 40Mb or 76Mb options. However pricing is more flexible because like ADSL it is offered through multiple providers such as Sky and Plusnet.
Getting the speediest fast broadband in the UK
During your search for fast broadband you'll probably find that the speed quoted is often rather impressive, even on the lower priced packages. This is because internet service providers have been working hard to improve their infrastructure over the last few years and as a result, anyone can get a high-quaity high-speed internet connection in many areas throughout the UK.
However you need to remember that in most cases you will not get the advertised speed. ISPs always say the speeds given are 'up to', which they use to explain that while you may get this top-end number it could be less due to a variety of contributing factors. This can include your proximity to the locoal telephone exchange if you're going down the traditional ADSL landline route. It can also mean that fast broadband can be slowed down by network traffic too, which is the amount of people using the high-speed internet at any one time.
If you telephone line is not able to support more than a particular speed you would need to look at either cable or fibre optic broadband, which actually do deliver speeds very close to the quoted numbers.
Is cable or fibre fast broadband better?
The advent of superfast cable and fibre optic broadband has certainly meant that people are able to receive speedier services than many others that travel via the old copper wire network that makes up the bulk of the original telecoms network throughout the UK.
At one time, the only option was to access the broadband network by running it through these old cables, which are obviously much less efficient than the new fibre-optic alternatives that are steadily replacing them.
Although BT and other traditional ADSL internet service providers are working to improve the quality of these networks, it is cable and fibre that is the winner when it comes to the fast broadband first prize.
Virgin Media cable broadband speeds have slowly risen from 10Mb a few years ago to a minimum of 30Mb, and now Virgin Media can deliver 60Mb or even 100Mb services to many areas if you don't mind paying a little bit extra for the privilege.
Fibre optic is slightly slower overall at either 40Mb or 76Mb but still provides a very quick connection and has the advantage of offering greater coverage throughout the UK and being cheaper.
Of course, you may not have a need for something this fast anyway, but it's one of those things that once you've experienced the best fast broadband like this it's rather hard to go back to a traditional internet and email setup.
Which fast UK broadband to go for?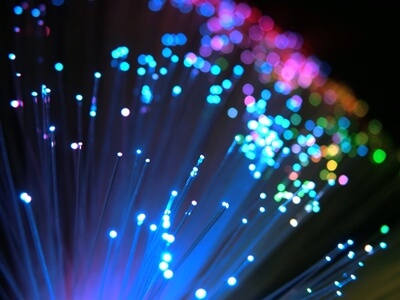 So we've seen that Virgin Media and BT Infinity fibre is currently the fastest broadband option open to you if you need blistering speeds, and the great thing about this fibre service is that it doesn't matter as much how close you are to the telephone exchange either. Fast broadband services that get piped through fibre optic lines don't really degrade over distance as the cables are much more efficient.
Unfortunately, the slight downside to this is that the Virgin Media and BT Infinity networks do not extend to every part of the country, so the alternative might the more traditional ADSL suppliers, because that network coverage is much more substantial across the whole of the UK. Nevertheless, BT has been working hard to upgrade much of this older network and so in many areas it is now possible to see speeds of around 24Mb from a normal telephone line.
Do I need fast broadband?
As we've said, although fast broadband is very hard to resist once you have tried it out, you may find that it's more speedy than you really need. If you're the sort of person who likes to dip in and out of email, while also doing a little bit of web browsing then the sort of speeds delivered by 50Mb broadband are probably going to be a bit more than what you require.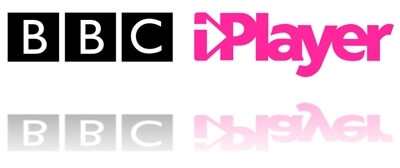 However, if you're an internet heavyweight who loves to use your online connection in order to download lots of content including movies, music and can also play online games then a fast broadband internet connection will be ideal. The other plus with a lot of the more substantial fast broadband deals is that they also offer a lot more flexibility with the package. For example, they usually allow you to download (and upload) an awful lot more data than on smaller packages with less of an allowance.
So, if you're online all day and want to download lots of movies and other content that uses up a lot of bandwidth then this sort of high-end fast broadband package will prove perfect for the job. If you opt for a fast broadband package at the lower end of the scale then you may well find that you soon outgrow the allowances that come with it. The problem then is that the ISP may well put a cap on your downloading activities because you have overstepped your data allowance.
To be sure you don't fall foul of that, spend a little bit of time working out what sort of usage you expect to get from the fast broadband service that you like the look of, by using the comparison tables above to get an idea of what each one can deliver. You may also be a business customer who needs to get a fast broadband connection for your workplace, so in that respect, search out and compare deals from the likes of BT and Eclipse for competitive packages on that front, before you buy.