Buyers' guide: home broadband
When it comes to enjoying all the benefits of high-speed internet, no matter if it's ADSL broadband (or Asymmetric Digital Subscriber Line to give it its techy name) or fibre-optic broadband, there's no doubt that home broadband from the likes of Virgin Media, BT, O2, Sky, TalkTalk and a host of others is a great way to get connected.
Home broadband internet continues to get better year on year, with lots of improvements to products and services. What's more, there has never been a better time to secure yourself some of the best deals and offers on home broadband. With competition greater than ever here in the UK, it is one of the cheapest times to get connected to a broadband internet supply.
Which home broadband deals?
Getting started can seem a little bit daunting because you'll want to be sure that you scour the best deals and cheapest offers by carrying out some in-depth comparison. Thankfully, Broadband Genie can help you pick through the home broadband deals and reviews, compare features and options then buy a package direct from the broadband supplier while doing it all online.
We all like a bargain, but what might seem like an unmissable cheap deal or offer should always be weighed up on a variety of different merits, not just the price point. That's why it's crucial that you spend a little bit of time carrying out a home broadband comparison, using the tables above.
These allow you to select criteria, including the likes of any hardware that you'll need, the setup cost (if any is involved with the particular broadband for home deal that you're looking at), plus the monthly price. In that respect it's quite tricky to pin down the best home broadband providers because they all have different deals and offers going on all the time.
Best home broadband deals?
If you're new to the world of home broadband deals and aren't sure where to start then the tables above allow you to compare what sort of offers are available at any one time. Remember that these come and go all the time, so what might look good this week may well have disappeared by the same time next week.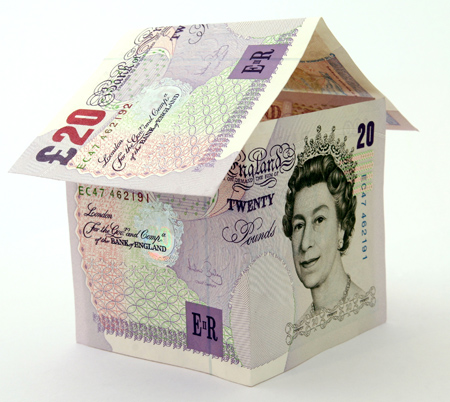 Alternatively, you may already be signed up for home broadband internet but want to switch to something or someone else. You may have seen a cheap home broadband deal or offer that makes your current option seem expensive, or perhaps you're not happy with your current provider's broadband support. Before you switch to any other home broadband providers be sure to check that you won't end up having to pay money to cancel your current contract.
It may prove to be more beneficial to hang on with your current ISP and then do a home broadband comparison nearer the time that the contract is due to run out. That way you will be well placed to move to another provider that can offer you the best home broadband for your needs, when you next get the opportunity to review your costs and requirements.
Home broadband UK options?
There are a whole host of options that can be scrutinised in our comparison tables while you're looking at the many different broadband for home packages that are featured in the Broadband Genie website.
Cheap home broadband is something we all hope to get, but sometimes it may be worth looking at the slightly more expensive options, especially if the deal has more features that will be of use to you.
Generally speaking, there are two main options open to you when you want to compare home broadband deals. Signing up for any kind of home broadband deal will mean that you'll need to have a contract of some kind with an Internet Service Provider, or ISP.
Broadband for home users can be accessed via the traditional landline network as popularised by telecoms giant BT by almost everyone in the UK. There are many other ISPs that also use this network to sell their home broadband internet packages too, and all are worth a look, especially when you're first carrying out your comparison of different products and services. They use BT's network of telephone exchanges, but can offer different top speeds, prices and customer service levels, among other things.
Which is the best home broadband provider? There's no definitive answer as it depends on your location as well as the ISP. It may be that where you live you're only able to get up to 8Mb on an 'unbundled' BT exchange, or you could be lucky enough to live in an area offering the fastest ADSL2 connections as well as fibre optic and cable internet.
ADSL broadband or cable/fibre super-fast broadband?
The other option open to you when it comes to broadband for home use is that super-fast fibre broadband. This is widely available (more than 50 per cent of homes in the UK) via Virgin Media's cable network and BT's fibre optic network.
It should be remembered that the cable and BT fibre-optic home broadband networks are not yet as extensive as the traditional copper-cable one BT is so well known for, so you may not have these options in your area.
The benefit of using the comparison tables and other tools inside the Broadband Genie website is that you can quickly and easily review these best home broadband deals while also examining geographical and technical considerations too. Not all home broadband deals are available in every area, and some will work better than others depending where you are located.
Can I get home broadband?
By using the different tools inside the Broadband Genie website you'll be able to quickly find out which are the best home broadband deals for your needs. Those technical considerations need to be taken into account so use the postcode checker option to see if you can get the right broadband home option, along with ensuring you can get a decent speed.
In some cases, you may find that traditional landline ADSL home broadband packages might be available in your locale, but they may not work sufficiently well to make them good value. Line speeds can slow down the farther away you are from the telephone exchange and this can really hinder the performance of home broadband internet.
It may be that you're better off plumping for a cable home broadband service from Virgin Media in order to get a more sustainable speed. Remember that while the comparison tables will show you exciting 'up to' levels of speed and, the reality can sometime be different. It all depends on your location and circumstances, so home broadband comparison is essential. Also, you can contact a supplier before you commit and have them test exactly the best speed you can get to your home.
Home broadband setup
After you've spent some time using the home broadband comparison tables above you'll need to think about getting the system setup. This is now easier than ever thanks to internet service providers generally throwing in everything you need to get connected.
In terms of the ADSL, connecting to the high-speed home broadband supply is done using a microfilter that plugs into the telephone socket. This allows you to carry on using it as a regular phone line as well as using the broadband for home option. As we've already pointed out, speeds can vary quite a lot depending on connectivity and line quality plus your proximity to the local telephone exchange. Advertising rules now restrict how broadband is advertised so while the 'up to' speeds used to be 20 or 24Mb, they now vary from between 10-18Mb, but if you are using a telephone that hasn't yet been upgraded to ADSL+, you will still have an 'up to' speed of 8Mb.
BT is working on upgrading many of its exchanges and much of the network so hopefully the best home broadband deals in a couple of year's time will feature even faster speeds than we're getting right now. However, by using the comparison tables you'll also be able to compare best home broadband options on the cable front too.
How fast is home broadband?
This is where the Virgin Media cable option can really come into its own. If you're the sort of person who needs to have the internet at all hours of the day and night, on multiple machines, and downloading lots of data (or gaming), then it is of course imperative that you take the time to compare home broadband prices.
But if it's sheer speed of service that you'd like and you're not too fussed if it's not a cheap home broadband service then try looking at some of the fastest Virgin Media deals. Right now it's possible to pick through the comparison tables and check out the cost and implications of having a 120MB home broadband service.
BT fibre optic internet can now also reach up to 76Mb, giving you further options for high-speed internet beyond ADSL.
You'll pay much more money than some of the cheap home broadband deals that are currently available, but remember that this bells and whistles service will fly along. What's more, you'll so find that the higher priced cable and ADSL home broadband packages will invariably give you a lot more freedom for downloading content from the web.
So if you like to stream movies, play online games, download music and video clips and also upload lot of content then it's wise to look at home broadband providers who will give you a more generous monthly allowance for this kind of thing. When you compare home broadband deals it isn't always about the price, because you'll also want to be able to use the service as much as you need to.
What's included with home broadband?
It's a good idea when comparing the best home broadband deals for your needs that you look at other options and offers that might come as part of the package. All of the internet service providers will offer deals and incentives, such as set top boxes, freebies such as hardware and software as well as other related products and services.
Another thing to look out with when comparing home broadband deals is to look into the possibility of bundling services. Lots of ISPs in the UK will give you a much better home broadband deal if you bundle more than one thing, so take a look at the comparison charts to see how prices stack up if you add a phone and/or mobile option to your home broadband comparison.