Buyers' guide: wireless broadband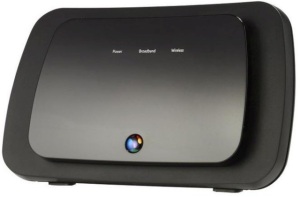 If you want to get yourself the best wireless broadband deals and offers on cheap broadband then you've come to the right place.
At Broadband Genie you can compare home internet options from a whole variety of wireless broadband providers such as Virgin Media, BT, O2, Sky and TalkTalk. With so much competition and regular jumps in speed and technology, there has never been a better time to get broadband internet at home.
You've got two main options, with the traditional ADSL broadband alongside the more modern and faster fibre-optic broadband. Both these options can offer great internet services, and even in their cheapest incarnations offer a great way to access the web and email. Also, both options have great wireless broadband deals.
Of course, you'll want to do some comparison of deals here in the UK first. Our comparison tables should give you all the information you need, while customer reviews will give you a great insight into what's best for your needs before you buy. Simply compare prices, read up on the package details, check out some reviews and you're in business.
What is wireless broadband?
When it comes to broadband internet at home, in most cases you'll be connected to via a cable from a telephone exchange by way of a small box called a modem/router. For your convenience, nowadays the vast majority of these devices connect your internet-ready devices around the house wirelessly. After all, it can be a bit of a pain having trailing cables all around the house.
Generally speaking, anyone with a computer setup will find that cables are troublesome and inconvenient, so its great that your broadband doesn't have to add another one!
You should find that all of the major broadband providers now kit you out with a wireless broadband setup. And better still, the wireless broadband modem/router tends to be a free part of the deal too. Even though they're free, these wireless devices are more than adequate to set up your home Wi-Fi network.
What are my broadband wireless options?
It's now easier than ever to get yourself signed up for cheap wireless broadband if you only have very basic needs. And because we're looking at the lowest prices ever for cheap broadband deals, if you spend a little bit more money you can get some fantastic top-end speeds, download allowances and other extras for surprisingly low prices.
Generally speaking, the more you spend then the greater power and flexibility your wireless broadband package will have, although it varies from deal to deal. Going for wireless broadband has other advantages too, one of the main ones being multi-connectivity. Many people now have several internet-ready devices, such as laptops, tablets and game consoles, as well as a PC, dotted around the house.
With a cable-free connection, you can connect them all at once using nothing more than a fairly simple bit of hardware called a wireless broadband router. This effectively picks up the high-speed internet connection and beams it to a compatible piece or pieces of equipment dotted around your home.
Of course, the faster your connection the more devices you can connect at once and not notice any slowdown. But if you're not doing more intensive online tasks such as gaming, downloading large files and streaming movies, even the cheap wireless broadband deals should serve you well.
What is unlimited wireless broadband?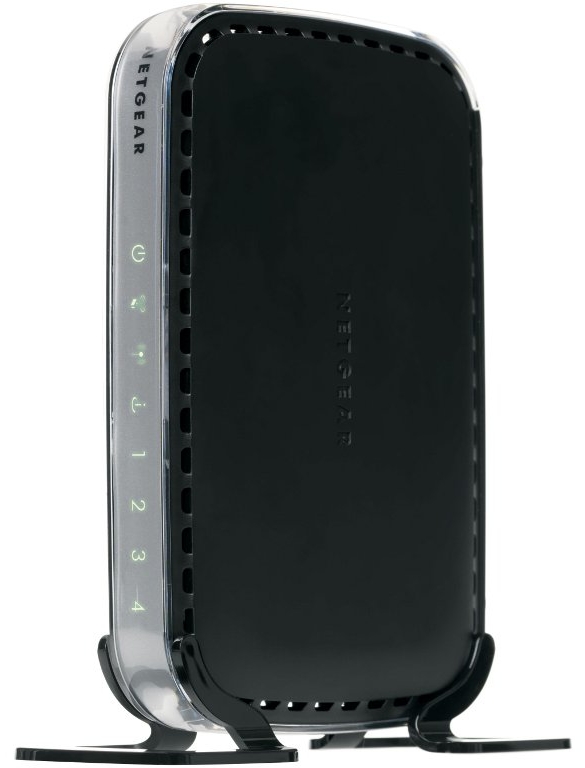 When it comes to unlimited wireless broadband, you need to be careful to read the small print. Some deals really are unlimited, but others will have the dreaded asterisk after the word which leads to terms and conditions.
Some unlimited wireless broadband deals have a 'fair usage policy' attached, meaning they are unlimited until you hit that limit. This can still be very high though, so don't rule out a deal immediately just because it isn't quite as unlimited as it suggested it might be!
Wireless broadband UK: How do I get?
Making your home broadband wireless should be a relatively painless process: generally it is as simple as first upgrading your router with a wireless broadband version, which as we mentioned now come free with pretty much any broadband deal you go for. Then you just need to make sure your computer is set-up and ready to receive a wireless signal (all but the oldest will be).
When you do your comparison of broadband providers, it is worth checking your chosen provider does throw in a wireless router as part of the package. You'll also want to check if they'll give you any other kit you feel you need to get your computer ready to go (perhaps anti-virus software, if you don't have it already).
You'll also need to make sure that the other devices you have will connect to the internet wirelessly. If not, don't worry – wireless routers/models have room for wired connections in the back too.
As wireless broadband technology has become more common, the price of the hardware has dropped dramatically. In fact, as a little bit of an incentive to get you to sign up for special deals or offers you may find that there will be packages that have all of the necessary hardware and software bundled in with the deal that you like the look of.
Which wireless broadband providers to choose
If you've already been with your provider such as BT for the full length of your initial contract it is worth looking into a possible switch at the same time. Prices are continuing to drop, speeds are rising and data allowances are improving - you may find you are paying the same as new customers elsewhere such as Virgin Media but getting a lot less for your money. And you could get a free wireless modem or router into the bargain!
To see what deals and offers are available in your area, simply go to Broadband Genie's home page and enter your UK postcode (and your phone number for a more accurate result) - don't worry, we won't pass on your information to anyone. From here you can compare wireless broadband from all of the leading providers.
This will give you a list of broadband deals available for your home, see which is the cheapest and make a comparison. It's also possible to read customer reviews so you know which provider gives the best overall broadband experience. Now, look across to the 'extras' column towards the right of the table. This is where you will find goodies such as free calls and free hardware.
Any disadvantages with wireless broadband?
The biggest cause of complaints is wireless broadband coverage being poor, due to a weak signal. Many things can cause this, but the most common is 'noise' between the wireless modem and the computer that is trying to receive the signal. This can often be overcome by keeping the wireless router as far from other electrical devices as possible, especially other wireless ones. Changing the channel the router is transmitting on can also solve this problem.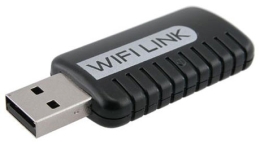 Difficulties can also arise because of the adaptor you choose. As is so often the case, you tend to get what you pay for.
If you pay for a cheap adaptor, and then put your PC a long way from your router, it might not be able to do the job. It's best to seek advice from the store you are buying the adaptor from, or an internet forum, informing them of your personal circumstances and asking whether the adaptor you are planning to buy is fit for purpose.
Finally, it is worth remembering you still have the one wire leaving your home: if you connect multiple devices simultaneously, you may see a serious hit on performance as the devices fight for connection bandwidth, or connection speed.
If you get your broadband wireless you'll need to consider all these aspects, but it rarely is such a problem that you have to spend extra money. All it usually takes is a little bit of knowledge to correctly configure your equipment.
Is wireless broadband for me?
For multiple connections, as well as general tidiness and flexibility, wireless broadband would seem to be the way to go. If you only have machines near your incoming broadband cables, then it may not be worthwhile. However, it will future-proof your home if you are upgrading your internet package anyway.
And it is worth noting the vast majority of wireless broadband modem routers allow for a number of cable connections to run through them too, so you get the best of both worlds. Many wireless routers will take four broadband cables as standard, while the latest models will also take mobile broadband dongles.
This means if you have mobile broadband dongle, you can ensure your home set up will stay connected even if your fixed-line connection goes down. Essentially, that allows you to access wireless broadband without phone line connectivity whatsoever; although a fibre-optic cable service also removes the need to have a phone line in the traditional ADSL copper-wire sense.
Remember that wireless broadband can suffer from interference, much more so than a traditional setup that uses cabling and wires. For some internet usage such as gaming and downloading, those cluttered wires will continue to be the method of choice. Where a steady connection is required, a good old-fashioned wire is still more likely to keep you hooked up without interruption.