What is 4G mobile broadband?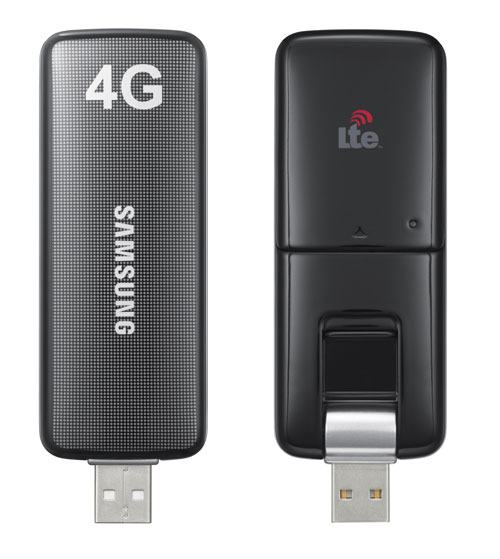 4G mobile internet is the latest technological jump in mobile broadband - hence 4G coming after 3G, which followed 2G. There are some quibbles about whether or not 4G is an appropriate name for the technology as there's actually no agreed standard and some networks are using it as a term to describe faster 3G, but the title seems to be here to stay.
If you're completely new to the concept of mobile broadband we suggest you check out our comprehensive Beginners' Guide before you continue.
What's important to us is that 4G dongle broadband should bring a really significant jump in speed to uploading and download when you're on the move. And we really are talking about a big jump here - perhaps 10 times the average mobile broadband speeds we're getting now, or more.
This will bring 4G mobile internet speeds in line with many fixed-line home broadband services, which could lead to a whole new price war as consumers start to consider whether they need both a mobile and home broadband connection. 4G really could change the face of the broadband world forever.
When can I get 4G mobile internet?
If you head to certain parts of America, Europe and Asia you can get 4G mobile broadband now, but that would be a bit extreme. If you want to stay in the UK, there's good news as you don't have long to wait.
Th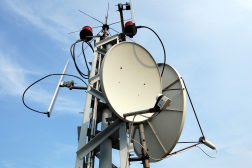 e new EE network (formerly Everything Everywhere) is a joint partnership between T-Mobile and Orange and will have a 4G network running by the end of October 2012. This will initially be limited to major cities such as Bristol and London, but they aim to have 70% of the country covered by 2013 and 98% by 2014.
What of the other networks? Ofcom has confirmed the auction process for 4G licences will begin before the end of 2012, which will see the available spectrum divided up into lots that the remaining mobile broadband suppliers can bid on. This means that while not all shares will be equal, customers of Three Mobile Broadband, O2 and Vodafone should all be able to transfer over to 4G mobile internet before the end of 2013, though as with EE coverage will be patchy for several years.
How fast will 4G mobile broadband really be?
Until it arrives here it will be impossible to put a number on 4G mobile internet speeds, but if the American experience is anything to go by we should hope for something at least pushing 20Mb, perhaps even 30Mb.
The theoretical speed is actually much higher, being 100Mb+, but it will be quite some time before we can hope for 4G mobile broadband speeds in that category.
However, what 15-30Mb speeds will offer is instantaneous browsing and streaming of content, as well as lightening fast downloads. It should also be a really big boon for mobile Wi-Fi and MiFi units, as that kind of capacity means a bunch of laptops, netbooks and other mobile broadband compatible devices will be able to operate at once from a single mobile broadband SIM.
So what's the downside of 4G?
Unfortunately, there is a bit of bad news. Some of this is just speculation for the moment, so don't take it as gospel, but these are the things we can see putting you off 4G mobile broadband:
Equipment upgrade: you will need to buy some new equipment so that you will be able to receive a 4G mobile internet signal. Existing 3G dongles and smartphones will not be compatible with 4G.
Reduced battery life. This isn't an issue for USB 4G dongles, but portable Wi-Fi units and smartphones will have a lower battery life due to the increased power demands of a 4G signal.
4G mobile broadband contract: With some paying as little as £5 per month or less for their mobile broadband right now, you could be in for a 4G shock. The current US monthly costs (which subsidise the 4G dongle) are the equivalent of around £40 per month. However, on the plus side, you get unlimited data usage.
Patchy signal: We're going to have to see if 4G mobile internet networks really are a brave new dawn for mobile broadband, or if the same old problems rear their ugly heads once more. It's all well and good having a flashy dongle that can get 25Mb speeds, but not if you have to balance on a wall to get them, holding your laptop in the air!
What should I do until 4G dongles come along?
This really depends on your situation. If you don't already have mobile broadband, there are some really cheap deals around. As long as you're willing to accept that speeds can be slow and coverage patchy at times, a mobile broadband connection can be a real life safer. It can get you online on the train, on holiday, in cafes that don't have Wi-Fi when you need to check your mail or check something online.
If you already have mobile broadband but are crying out for faster speeds - perhaps you can't get a good landline connection - then there may a glimmer of hope. While you're waiting for 4G broadband to come along, keep your eyes on Three Mobile Broadband.
Three was the first to market with its MiFi (mobile Wi-Fi) offering and it looks like it will also be first to offer DC-HSPA+. It has the potential to really push 3G to the limits, with theoretical speeds of up to 42Mb.
Right now Three is improving its network, so don't expect immediate results. However, if all goes to plan, Three customers could be getting speeds twice what they are now on mobile broadband before 4G is widely available.
But rest assured, as soon as those 4G mobile internet dongles start popping onto the market, Broadband Genie will have all the best deals here on site for you to compare as soon as they are available.