Guide to free laptops
Please note that there are currently no 'free' laptop deals available.
While it may have been one of the major mobile 3G internet innovations of 2008, the rise in so-called free laptops is continuing apace. Our comprehensive guide has all the information you will need to make an informed decision, and keeps everything simple and understandable to help you in choosing the best free laptop with mobile
3G broadband
deal for you.
What are free laptop deals?
These are subsidised offers where, in return for signing up to 18-month or two-year mobile wireless broadband laptop deals, you get a shiny new laptop thrown into the bargain. The race to secure subscribers to these long-term mobile broadband free laptop packages has seen both the prices of contracts and the quality of laptop improve dramatically over a short period of time, as the networks struggle for market share in this fast growing sector. Free laptops with mobile broadband have also been seen as an increasingly attractive option in the current economic climate, with many people unable to afford the large upfront costs associated with buying a new laptop outright.
Are these actually free laptops?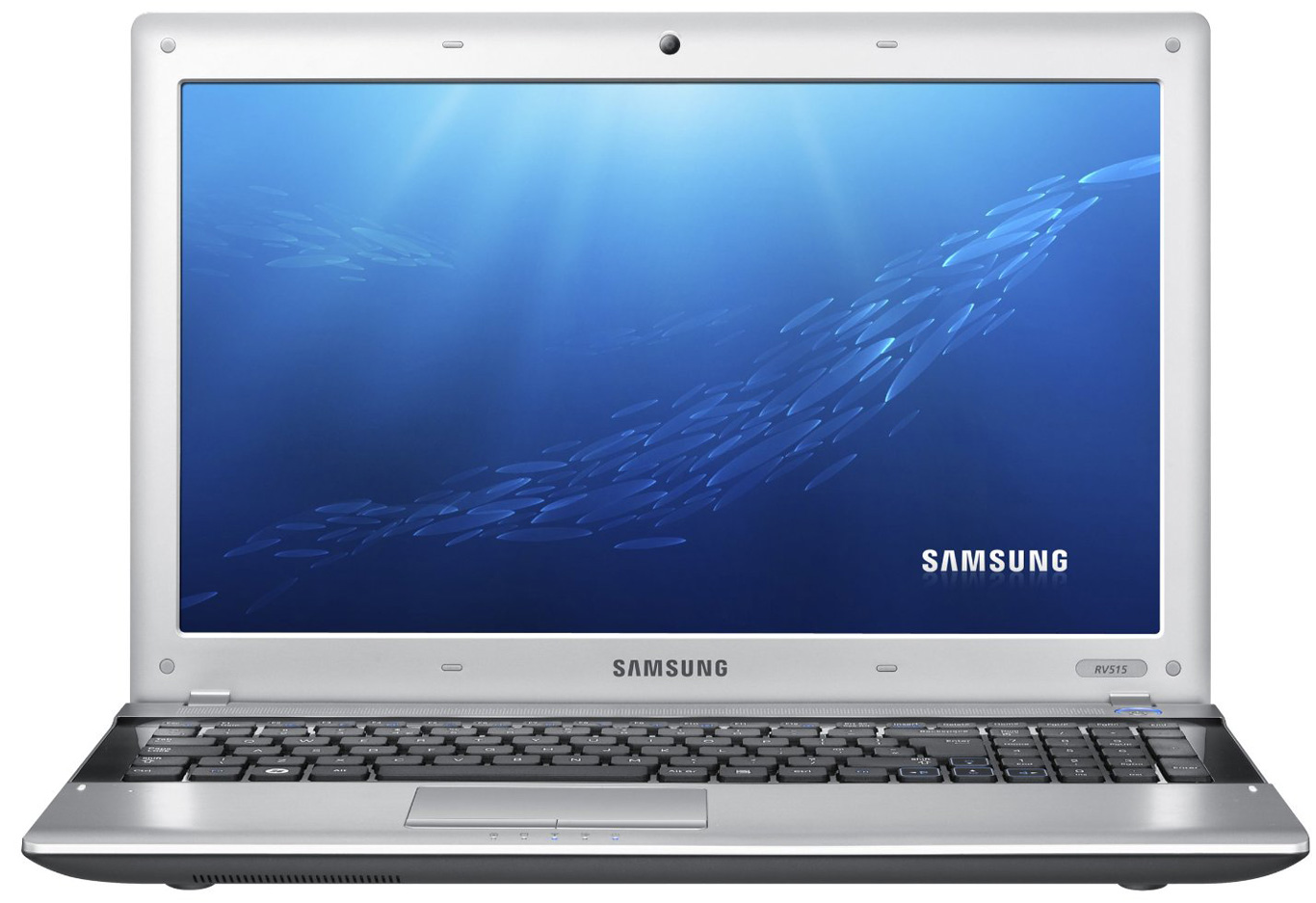 With the majority of these free laptops deals you sign up to a mobile broadband contract and in exchange receive a laptop for no (or a heavily reduced) upfront cost. For example, a £20/mth deal over 24 months might have a total cost of the contract of £480. If we factor a £10/mth mobile broadband dongle as part of the deal at £240 total over the two years, you can see that you are paying £240 of that contract for the laptop. What you are essentially buying is a laptop on a hire purchase contract - but this doesn't mean you are getting a bad deal. Comparing this price to how much you would pay to buy the same laptop on credit works out that you can come away with a pretty good deal.
So am I getting value for money?
Typically mobile broadband with free laptop deals will be a little subsidised, meaning it can be cheaper to get a free laptop with mobile broadband rather than buying a laptop and laptop internet separately. If you need mobile broadband and don't have a decent laptop then these mobile broadband free laptop deals can be just what you need. Otherwise, you could try looking at broadband dongle on contract or pay-as-you-go deals.
What are the benefits of these deals over just buying a laptop outright?

No upfront cost for starters. When buying a new laptop you can expect to shell out a good few hundred pounds in one go, which in many circumstances just isn't possible. With a free laptop deal the costs are usually spread out over 18 or 24-month contracts.
Mobile Broadband: If you commute to work, can't get fixed-line broadband, or regularly need to be online in different locations, then these cheap mobile internet laptop deals could be just what you're looking for.
What to look for/ How do I decide the best mobile broadband and laptop deals?
Processor - This is the brain of your laptop- crunching all the numbers and working everything out. Look for higher GHz in the specification for a faster processor, or for ones listed as dual-core, which mean they have two processor cores instead of one.
Hard Drive - This is the amount of data you can store on your computer. The more gigabytes of space (GB) the more room for games, videos, music and programs.
Screen Size - Be aware of screen size when making your purchase. A typical laptop will have a 15.6-inch screen while a netbook is much smaller at around 10 inches.
Operating System - Most laptops will now come with Microsoft's latest Windows 7 operating system - if not you might want to ask why! It is certainly worth avoiding the older Vista nowadays, although if you're picking up a netbook Windows XP is still a good option - as is Linux.
Random Access Memory (RAM) - This is where your computer stores programs and information for quick access while it is running. The more RAM you have, the less chance of your computer slowing down when running multiple processes. We'd recommend 2GB as the bare minimum for a Windows 7 machine, while 1GB or more should be the benchmark for netbooks.
What's a netbook?
Most people are probably aware of what is meant by laptop – a portable computer which does pretty much everything a desktop PC can do, but is much easier to transport. Typically laptops have 15-inch screens and will last a good couple of hours before the battery life runs out.
Netbooks, on the other hand, might be less familiar. They are essentially mini laptop computers with a smaller screen, normally about 10-inches in diameter, weigh less, have a longer battery life and consume less power, making them great for anyone who is constantly on the move. The drawbacks over a regular laptop are the lack of a DVD drive, less powerful graphics and processing, and a smaller keyboard, which can be a bit fiddly to type on.
So, netbook/notebook or laptop, which should I choose?
We've tried to make a simple list of the main reasons/benefits for each type of machine, have a look and see which best fits your needs. The top consideration should probably be how much travelling you will do with the device. If you are constantly on the move, and don't require anything more than emails, internet browsing and office software a lightweight netbook is probably for you. If you are looking for a home computer, we would recommend getting a laptop.
Laptop
everyday use
larger screen
faster processor
playing DVDs
full size keyboard
Netbook
very lightweight
good for using on the move
mainly for internet browsing
checking emails and office applications
usually lack internal DVD players
Which manufacturer should I choose?
If you're looking for mobile broadband deals with free laptop action as your key requisite, it's unlikely you're also a laptop aficionado. But don't worry, all of the laptops, netbooks and notebooks on Broadband Genie will list basic specifications you may need to evaluate (see above). Laptops available from UK mobile broadband providers are all made by very good brands, so don't fear - whether it's made by Acer, Asus or Compaq, or Dell, HP or Samsung, you'll be getting a quality machine from a leading brand in your free laptop mobile broadband deal. Just make sure it has the functionality you need.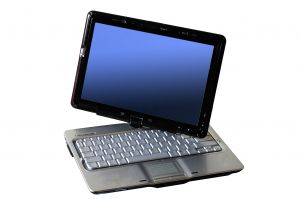 You might also want to consider the option of a tablet PC. These devices, made popular by the Apple iPad, are becoming increasingly popular and also operate via a mobile broadband SIM card. Tablet PCs tend to be small and weak compared to laptops or even netbooks, and have user interfaces closer to a smartphone than a laptop. However, they may suit your needs equally well, and there could be a free tablet PC deal that is just right for you - see our tablets and iPads section for more details.
Mobile Broadband is included - what's all that about?
Mobile broadband gives you the ability to access the internet from your laptop when you're on the move. It's fully functional and can be pretty fast, much like the broadband on your PC or Mac and lets you access the web, download songs or films and send emails. It works like your mobile phone, using a SIM card which is either embedded in a dongle or increasingly in the laptop itself. The laptop then connects to the web via the mobile phone network associated with your UK provider. Free laptop with dongle deals usually have a slightly lower download limit than dongle only deals, so make sure if you do get a free laptop with broadband, that it can do everything you need it for.
So can this replace my home broadband connection?
For light to medium users (surfing the web, checking emails, chatting on msn) then it could do if you have a reliable connection, although all things considered probably not if you are a heavy user. Mobile Broadband connection speeds are normally slower than you get with home broadband and coverage can be a bit ropey.
The most important factor to consider is how much you use your broadband connection. If you check your email, surf the net for a few hours and download the odd MP3 from iTunes you should be fine with mobile broadband. If, on the other hand, you enjoy streaming live TV, downloading movies and playing hours of computer games you'll most likely need a proper home broadband connection. The benefit is obviously that you don't have to pay line rental with mobile broadband and could end up saving a fair bit of money if you aren't a heavy user.
How accurate are the advertised mobile broadband speeds?
It is important to remember the numbers given here are an 'up to' limit, rather than an expected speed. We'd love to be more accurate, but it varies depending on your location. According to our recent survey results it's probably more realistic to expect a rough average of around 2Mb. Make sure to use the coverage checker links (below the green 'see deal' button on each deal) to see how strong the connection is likely to be in your home if you are worried about slow download speeds with laptop mobile deals.
What do I get for these download limits?
As a rough guide: one hour of web browsing will use roughly 25MB of data; downloading 100 emails works out as 1-10MB; 1 MP3 is 3-8MB; and one hour of video streaming from a service such as iPlayer equates to 250-500MB. See our Mobile Broadband Usage Guide for more detailed info. The deals with low download limits will be the cheapest in terms of top-up or monthly costs, but you may end up spending more if your usage is high.
Built in mobile broadband?
As well as dongles, some mobile broadband providers offer laptops with built-in mobile broadband. This means you can pick up a laptop or netbook that has the SIM built-in, rather than having to carry a dongle around. While this won't appeal to everyone, many with one machine will find this a useful innovation and built-in mobile broadband with free laptop deals are already proving popular.
Compare and Save
Armed with all the information needed to decide whether a free laptop deal is for you, you can use our comparison table to decide between the best mobile broadband and laptop deals currently available and read reviews from other users. Remember to consider what you really want from these 3g laptop deals in terms of laptop type, download limit, contract length and of course price. There are a wide range of providers to choose from alongside Orange and Vodafone, such as T-Mobile, O2 and Three Mobile, although not all have laptop deals available at all times.
Good luck choosing the right deal for you, and don't forget to come back and review any purchases on our site. If you still haven't found exactly what you are after with regards to laptop and mobile broadband deals, then feel free to ask a question in our forum.