Buyers' guide: How to choose the best smartphone
What is a smartphone?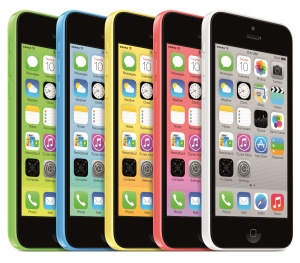 Smartphones are usually thought of as being a mobile phone and a handheld computer combined, but that does little to distinguish between the vast number of different models on the market.
So, before we identify how to find the best smartphone for you, let's start by splitting mobile phones into three categories that define what they're capable of: dumbphones, feature phones and smartphones.
First up is the dumbphone - not a very flattering description of the technology that kick-started a global communications revolution, but nonetheless fitting for phones that can do little more than make calls, send text messages and manage your contacts.
Using a mobile phone as, well, a mobile phone is more than enough for many people, but the rise of the internet has created a need for access to other kinds of communication on the move. This is where the feature phone comes in.
Although they work (and often look) just like a traditional mobile phone, large colour screens and more powerful hardware mean that feature phones are a bit more capable than dumbphones. Most can play simple games, double up as a digital camera and act as a basic MP3 player, but web browsing and email are also offered. Few feature phones excel in any of these areas though, since they're phones first and everything else second, so those extras are really only suited to occasional use.
So, if you need all the power of an internet-connected computer in your pocket, you need a smart phone. QWERTY keyboards, fast data connections and the ability to install applications mean that these mini marvels can do almost anything a laptop can - albeit with a few restrictions imposed by their smaller screens.
What is the mobile internet?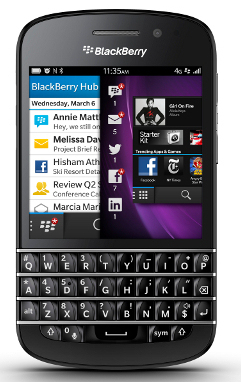 As far as smartphone deals are concerned, the mobile internet isn't much different to the desktop internet. Unlike early feature phones that relied on severely limited WAP browsers for web access, modern smart phones have full web browsers every bit as capable as Firefox or Chrome.
Since screen sizes are closer to five-inches than 19-inch though, browsing the web on a smartphone does involve a few compromises.
The most obvious is that text can be too small to read until you zoom into a page, but some smartphones make this so easy that the action soon becomes second nature.
Images tend to be condensed too, which is a bonus when it comes to the amount of data you end up downloading but can weaken your experience.
The best smartphones handle email just as easily as a desktop or laptop computer, too. Almost all email service providers are supported, which means you can manage your messages from wherever you are.
Social networking works particularly well with 3G and 4G phones too, and having access to Facebook or Twitter on a handheld device you always carry with you makes such services all the more useful.
What are the best smartphone operating systems?
There's more to choosing the best smartphone than just picking the one you like the look of (well, for most of us anyway!). Just like desktop computers use Windows, Mac OS and Linux, different smartphones use different operating systems and that in turn affects the software they can use.
For example, if you want to make use of the hundreds of thousands of apps available for the iPhone, you'll need an iPhone smartphone made by Apple - no one else makes it, and no other smartphone runs the required iPhone operating system.
It's the same story with a BlackBerry - they are only made by manufacturer Research In Motion (RIM). And in both cases, you'll need a specific type of contract or PAYG deal which is directly tied in with the manufacturer.
Google's Android and Microsoft's Windows Phone operating systems, on the other hand, are used by a number of different smartphone manufacturers, including Samsung, LG, Sony Ericsson, Motorola, HTC and Nokia. This offers much more flexibility, both in terms of tariffs and handset choice.
What other features should I look for to find the best smartphones?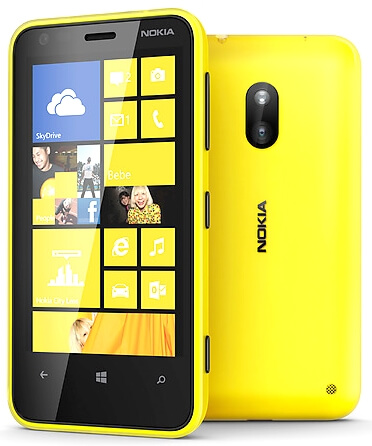 If you're shopping for a smartphone with an open mind and a free choice of mobile network, don't place too much importance on the operating system straight away. Start by deciding which features are most important to you - this could be a wide choice of apps, but could just as equally be a big screen, long battery life or a physical QWERTY keyboard.
All smartphones can be used as an MP3 player and most can also take good quality photos. In fact photography is one of the most popular secondary functions of a smartphone. Improvements in the lenses and sensors mean that the best smartphone cameras are capable of replacing more basic point and shoot digital camera - it's been cited as the main reason for the huge drop in sales of cheap cameras over the last few years.
Most smartphones work best if you also have a computer and connecting the two together is the quickest way to transfer music and photos. Some also need a computer for the occasional operating system updates that manufacturers release - the iPhone does, for example, while most Android smartphones don't.
What are mobile apps all about?
Mobile applications - or 'apps' - are no different to the applications you use on a desktop or laptop computer, and they're the reason that the best smartphones are so powerful. Apps can turn a smartphone into a powerful handheld games console, an ebook reader, video player, sat nav device and much more besides - and the number of apps you can use is only limited by the storage capacity of the smartphone.
Smartphone apps are downloaded from the internet using either the smartphone itself, or with a computer for later installation via synchronisation. There's a mix of free and paid-for apps for all smartphone operating systems, but it's important to note that apps designed for one won't work on another (though many apps are available on multiple platforms).
A wide selection of apps is no guarantee of quality, but it does increase the chances of finding a particular app you want. The iPhone and the Android operating system are the best smartphone platforms in terms of app numbers, with hundreds of thousands to choose from. Other smartphones don't have anywhere near this number, so if there's a specific type of app you know you'll want, find out if it's available for your chosen smartphone before buying.
What do I need to know about smartphone deals?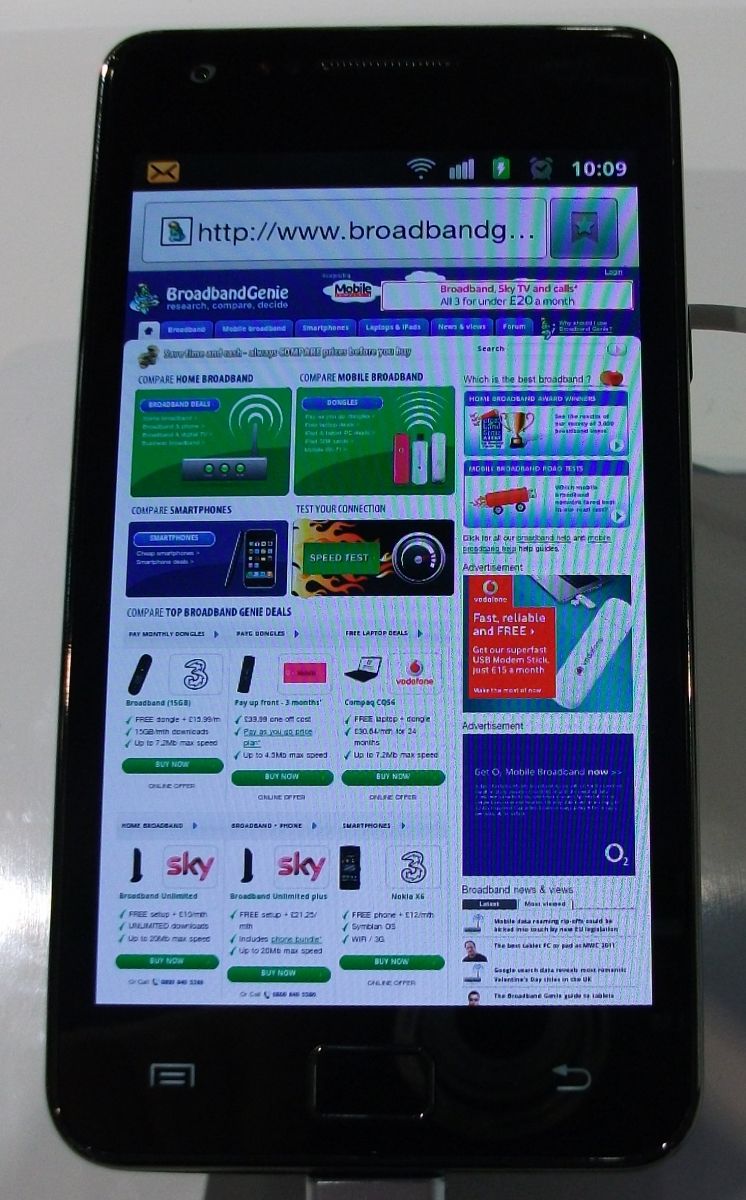 All smartphones are available on either pay-monthly or PAYG tariffs, but don't be misled into thinking free phones represent the best smartphone deals.
Whichever mobile operator you choose ( 3 Mobile, Vodafone, EE or O2), it's important to calculate the total cost of the smartphone - for PAYG, this is simply the up-front cost of the phone, but for pay-monthly, you'll need to work out what the monthly payments add up to over the full course of the contract.
Free minutes and text message bundles can make direct smartphone comparison between different tariffs a little difficult, but smartphones have something else that's important to consider - data use.
All touch screen phones can connect to a Wi-Fi hotspot to get online when you're at home, but you'll be using 3G or 4G for internet access when you're out and about.
Web browsing and email don't use much data, but downloading apps, games and music do, so be sure to select a smartphone tariff that includes enough free data use (measured in megabytes or gigabytes) to cover your needs - and isn't too expensive if you exceed the data limit.
Overview of the current UK smartphone operating systems
Apple iPhone
The iPhone is probably the one smartphone that most people have heard about, thanks to its staggering success since it was first launched. Apart from the obvious strength of the Apple brand, the iPhone App Store and iTunes services are hugely popular, making your smartphone hugely customisable and a MP3/video player and games console in one. While others are coming on strong, Apple still has the best smartphones for sheer weight of numbers in apps.
Google Android
Smartphones running on the Android operating system are currently the main competitor to the iPhone, thanks largely to the Google brand bringing Maps, Mail and the rest to the party. Samsung, HTC, Sony, Motorola, Acer and many others are all making Android smartphones, pushing sales through the roof. It looks and works in a similar way to the iPhone operating system, but you will find both touchscreen and touch/QWERTY versions and a bunch of different price points and styles.
BlackBerry
The BlackBerry has been the mobile of choice for businesses for years, as it has strong email and general messaging capabilities, thanks to sophisticated corporate software. The different BlackBerry models don't have quite as much to offer to non-business users, but they're improving year on year and are still a popular choice for consumers - especially for those who prefer physical keyboards to virtual touchscreen ones.
Windows Phone
There is a growing number of smartphones now using the Windows Phone operating system, the reincarnation of Microsoft's smartphone OS. Unfortunately the earlier Microsoft system (Windows Mobile) fell out of favour with consumers, but some great Windows Phone smartphones from HTC, LG and Samsung - and now Nokia - are putting it back in the game. It has a slick interface and incorporates strong PC Windows functionality such as Office.
So what next?
Broadband Genie's comparison tables can help you find the right smartphones. Not only can you compare smartphones prices to find the cheapest touch screen mobile phones, but you can narrow down your choice depending on various aspects of your desired smartphone.
You can also find more useful advice in our dedicated smartphone help guides section.