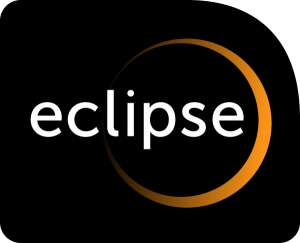 If you live in an area that isn't blessed with the poshest offerings from Virgin Mobile, Sky and BT, it doesn't necessarily mean you have to miss out on all those quadplay broadband deals they have to offer.
You may not have the convenience of putting everything on the one bill, but whether you're into films or footy, gaming or networking, you might be surprised at just how much you can achieve with a good broadband connection – something that is available to almost everyone via a bonded DSL solution.
Sure, you're paying more for your broadband, but with some clever savings and a bit of imagination elsewhere you can set yourself up with an enviable selection of entertainment.
I won't detail the ins and outs of bonded DSL (which I'm currently trialling from Eclipse) here, as I've already gone into some of the benefits in my two beginners' guides; first looking at the bonded basics and price, before some of the practicalities of the initial bonded DSL set up.
But, basically, where you may have had a service that struggled at 3-4Mb in peak times, you can end up with a service a good five times faster than that (if you shell out for the top bonded deals).
This means a service that once buffered just trying to run a YouTube video could conceivably run an online gaming experience in one room while simultaneously streaming a movie service in another. Not all of these services might be available to you, while there are plenty of other options too, but these are ones I've had good experiences with that are certainly worth investigating.
Sky Sports and all the top films via a Freeview TV
There really are options right across the board as long as you can beef up your internet speeds via a product such as bonded DSL. And better still they don't have to cost the earth.
First up are internet televisions. These can be picked up for well under £500 and allow you to connect up to your home broadband service to receive a limited amount of online connectivity. But, if you don't want to buy a new TV, there are small units such as the LG Smart TV upgrade box. Costing less than £100, this has made my older model LG TV into an internet ready one – and it's a one-off payment too (and it should work with any HDTV).
This means I can now receive a limited amount of online services, but two of those make it worthwhile – the BBC iPlayer and LoveFilm. Being able to watch both of these in the front room on the big screen is a real bonus.
Also, if you have Freeview, you can contact TopUpTV for a box (or card in some cases) that will give you Sky Sports and/or ESPN. It's not cheap, but then it's not cheap through Sky or Virgin either! So now you've got your TV giving you films, sports and the iPlayer (plus some other apps and bits and pieces), what's missing?
Top console and PC gaming for a fixed monthly fee
One thing is gaming. If you're paying a lot just to get good internet, it's a god send to have Freeview and internet TV for free. But console games are pricey, so what are the options here?
One is a service introduced to the UK last year called OnLive. Again, if you've been suffering a slow internet connection it hasn't been an option; it requires a steady connection speed of 3Mb or higher to run at all, and more like 5Mb plus to run without being too glitchy on frame rates. Now that I have bonded DSL though, my OnLive gaming service has really come alive.
For the uninitiated, OnLive is an online streaming gaming service – think LoveFilm but for console and PC titles. You can download it for free and play via your PC (paying per game or per month), or pick up an OnLive console and controller for £69.99 and play via your internet connected TV.
While you can pay for games at full price (often around £35), you also have the option of renting them for three or five days or paying a monthly fee of £6.99 for access to more than 150 games. This includes recent titles as well as genuine classics; this week I've mostly been playing Deus Ex, Batman: Arkham Asylum and the classic Fallout 2.
Strong home broadband equals strong mobile signal
So you've got films, sports, iPlayer, games, so that just leaves mobile. This can be a real issue, especially in rural locations, but one great option is the Vodafone Sure Signal. This is a mobile signal booster that works by plugging into your fixed-line broadband network, bringing fantastic 3G reception to your whole home or office (as long as you're on Vodafone, of course, and it will cope with up to four devices at once).
This 'femtocell' technology, as it's known in the tech industry, (Voda's Sure Signal name is much nicer, clearly) is also being trialled in the UK by O2, so hopefully more options will become available this year.
If you decide to take all these options on board, you're clearly going to be running up a few credit card bills and quite a healthy monthly comms bill too. But of course you can pick and choose, while just knowing that the options are there will hopefully soothe a few of you. It's amazing what doors a half decent internet connection can open.