7 essential apps for the Google Nexus 7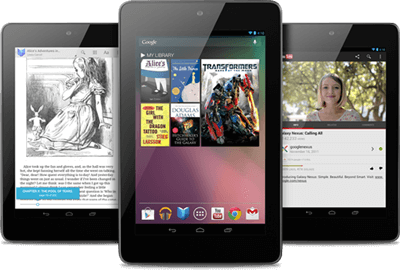 The Android marketplace is brimming with apps. There are now over half a million programs available to download and sorting through it all to find those hidden treasures can be a challenge.
That's particularly true if you're new to the Android platform. With so many people coming over to it for the first time because of the Google Nexus 7 we've put together a shortlist of the must-have tools that should be installed first.
Don't forget to check out our Nexus 7 tips feature for some helpful hints as well. Those tricks combined with these apps will help you get the most out of your tablet.
Google's Android software market has been criticised in the past for a lack of tablet-specific apps and the general difficulty of browsing the vast library. Tablified goes some way to alleviating the problem, at least for owners of touch-slates
This is the Android market squeezed through a tablet-shaped filter, showing only apps which have been optimised for use on larger devices.
There's nothing here you can't find through Google Play but the clear organisation and editor's picks highlight things you might otherwise have missed, and you know that any app shown here has been added to the database because it supports the Nexus 7 and other tablets.
Price: free

Camera Launcher adds a shortcut to the camera app which is otherwise hidden. The N7 only has a low resolution front-facing camera for video calling but this can still be used to (awkwardly) snap a photo once Camera Launcher is installed.
Price: free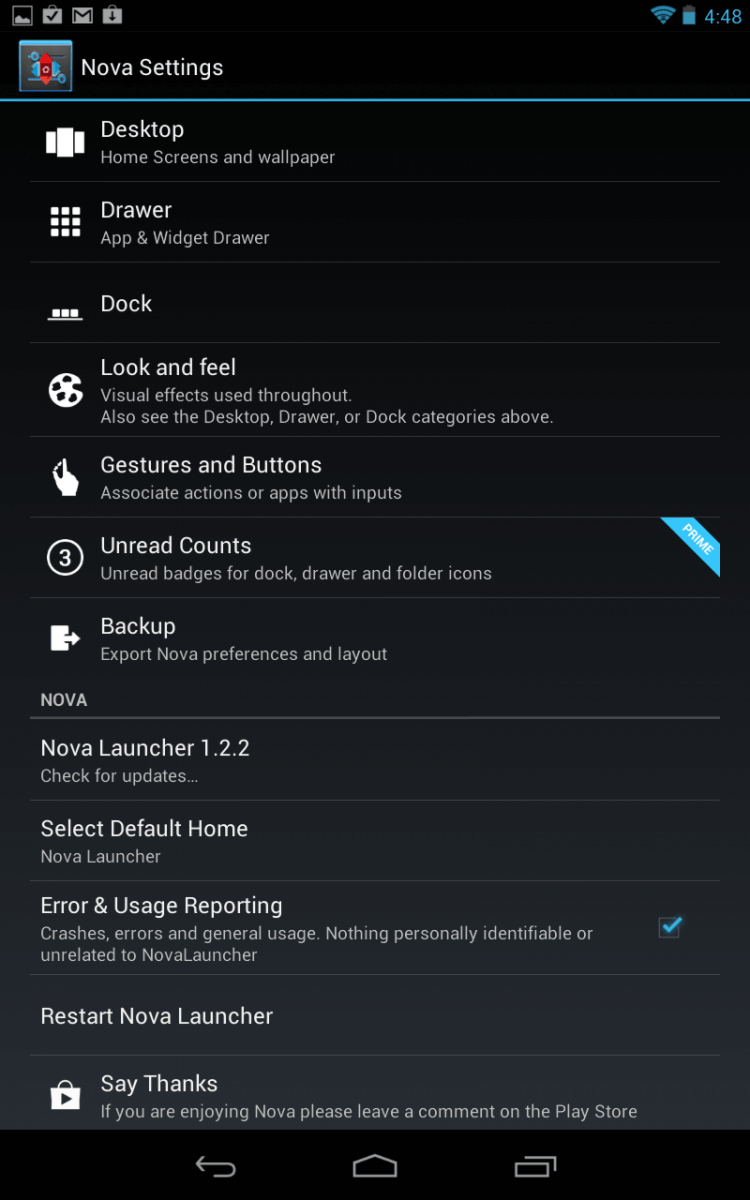 As a Nexus device the N7 comes equipped with plain vanilla Android, no manufacturer skinning. That's a big plus but the default UI is short on options so if you'd like more flexibility and customisation check out Nova Launcher.
Nova Launcher is a replacement front end for Android 4.0+ devices packed with a vast array of extra features to allow extensive modification of the look and feel of a Nexus 7.
You can adjust the number of homescreens, fiddle with the icon grid layout, remove icon labels, enable fancy home screen transition effects and a whole lot more. Purchasing the 'Prime' version unlocks advanced functionality such as gesture controls.
Crucially, Nova also supports home screen rotation, which is not possible on the standard N7 interface even with auto-rotate enabled.
Nova Launcher does not delete or permanently replace the Android home screen but I'd recommend installing Home Switcher to easily swap between the two.
Price: free / £2.55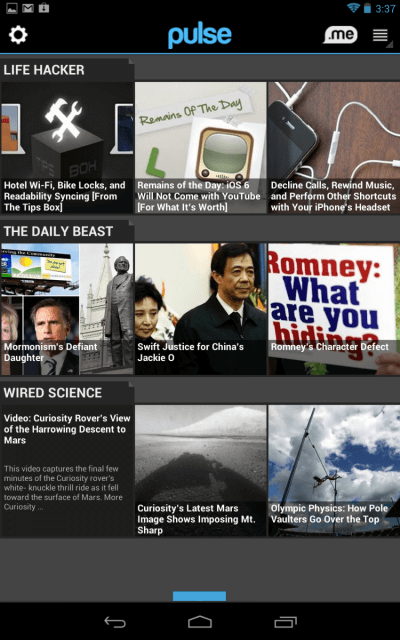 Beautiful is not a word you'd normally associate with a newsreader but Pulse is one good looking application.
This incredibly slick tool displays the latest headlines from your favourite news sites with images in a scrollable feed, a design which is both attractive and very intuitive. Text-based solutions like FeedR are better suited to smartphones but Pulse's approach works brilliantly on the Nexus 7 and other big-screen gizmos.
Price: free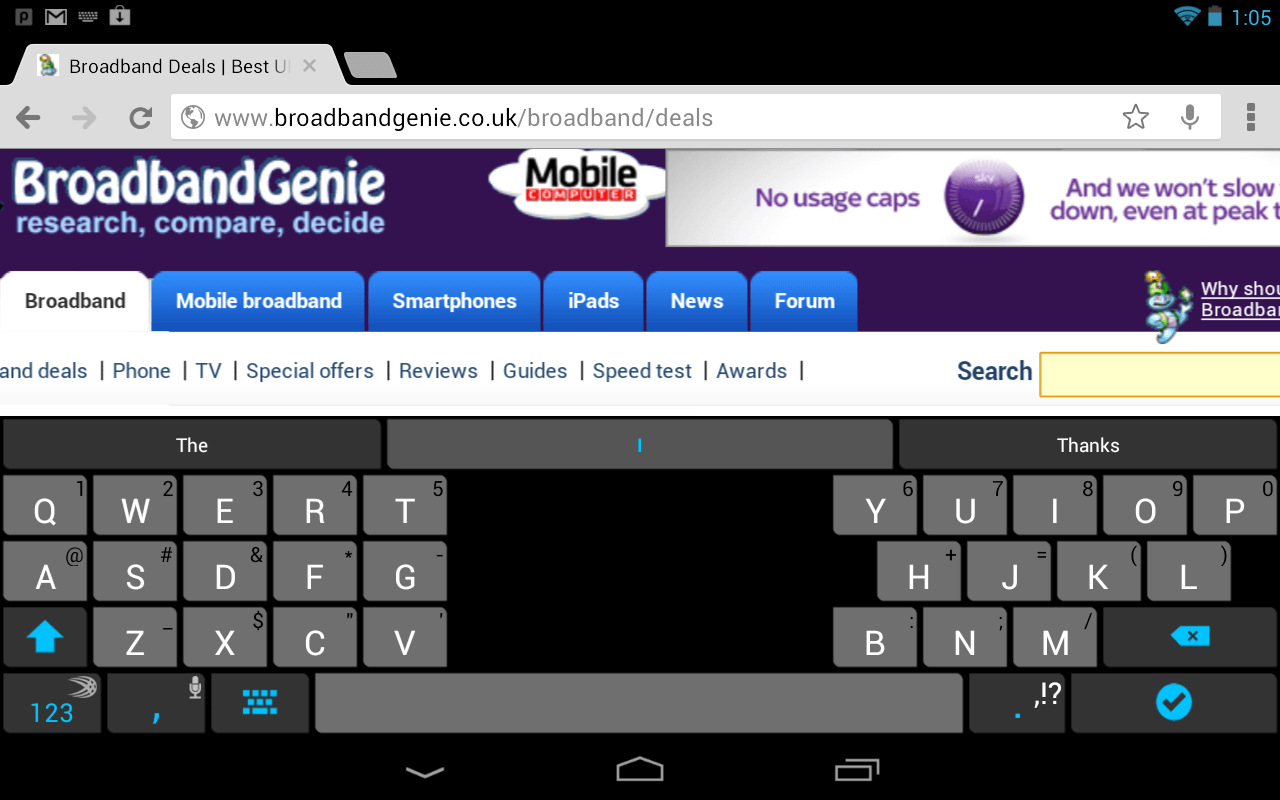 The default Nexus 7 keyboard leaves something to be desired, while quick and reasonably accurate it has a few irritating quirks.
SwiftKey 3 is an awesome replacement which provides super-smart prediction, learns words based on your Twitter, Facebook and text messages, offers skinning and includes a split design when held in landscape orientation to make thumb-typing really easy.
Price: £2.99

Dropbox is a must-have for any Android smartphone or tablet but it proves particularly useful for the Nexus 7 as the maximum 16GB memory cannot be expanded with a memory card.
Every user gets 2GB of free storage but this can be increased if you don't mind paying extra. Also check out Box; not quite as easy to use but they frequently run promotions giving away 50GB of storage.
Price: free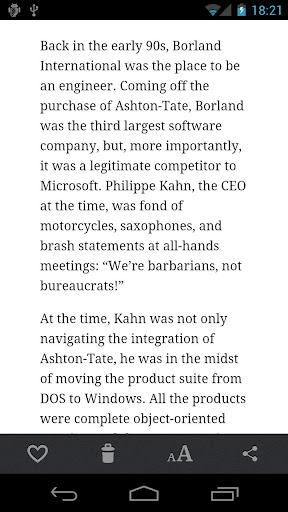 A deceptively low-fi offline reader, Instapaper can store sites for reading later without the need for a constant data connection.
Once you've created an Instapaper account (takes two seconds) your saved articles can be accessed through the Instapaper site as well as the app. Items can be sent to Instapaper from web sites and other Android apps, including the aforementioned Pulse.
A brilliant addition for the voracious reader, and the extensive third party support justifies its pocket-change price tag.
Price: £1.93
Comments
I visited your blog for the first time. Keep posting as I am gonna come to read it everyday!! These are wonderful apps. Thanks for share it.

Good suggestions. Whenever I try to load the camera launcher I get a code of error processing purchase. I turned nexus tablet off/on still getting error. Not sure what to do next.

Editor

- Matt Powell

Actually there is an alternative better Camera Launcher i can recommend.
https://play.google.com/store/apps/details?hl=en&id=com.gn.android.nexus7camera
Add your comment now