LeWeb London 2013: It's good to share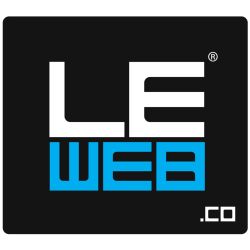 Post-conference emotions vary; usually somewhere between relief that it's over and how much you wish 80 per cent of the speakers were as interesting, engaging and non-salesy as the 20 per cent.
How often, instead, do you come away from them 90 per cent energised? Welcome to LeWeb London 2013.
I guess it certainly helps when you have a genuinely exciting and disruptive topic to talk about, that's making headlines - as well as money - all on its own. And weirdly, when talking about making money, you probably wouldn't think the topic was 'sharing'. But it is. And it is.
Socialism, all over again
Over and again through history, when things start getting really tough for ordinary folk, they begin to turn to each other for inspiration and solutions. A socialist ethic begins to emerge (and no, I'm not talking about the Labour party) where ideas of cooperation and social ownership strengthen in the face of perceived failures from government, banks and business.
Across the west, things are getting tougher once again. Poverty, debt and unemployment are rising with whole countries (Greece, Spain etc) facing huge economic and social problems. Once again, people are turning to each other but this time they have a new tool to organise behind: the internet.
Meeting a need
Sharing makes a lot of sense right now, on a lot of different levels, and some of the most successful, growing websites are built on this principle.
Sharing tends to be cheaper than buying; its 'micro' nature makes it accessible to a lot of people on levels that suit them; and it involves the distribution of wealth between those that need it, without creaming off large profits. Add to this a sense of real community between users - both physical and online - and it's easy to see why sharing sites are proving so popular.
And more importantly, as sharing websites have grown in popularity, their scope has grown to cover a huge range of services. Some of the most interesting highlighted at LeWeb were:
In their own way, each of these websites challenges the capitalist status quo of the industry it is competing with, putting more of the money back in the pockets of those providing the services rather than the institutions running them.
Of course, this gentle revolution has been met by a variety of government and council objections, led by incumbent business lobbies - a sure sign they're doing something right.
The business case
But this sense of community and general do-goodery gives these sharing websites an important political tool of their own: the people - or voters - are really getting behind it. It's easy to get behind people-run businesses, especially when times are hard and there's a sense that larger organisations are fixing prices and selfishly reaping the rewards.
Clued-in politicians may be tempted to back their high-rolling business owners who may fund their campaigns, but in the end they know its voters that will keep them in office. Do they really want to be remembered as the MP who blocked a people/community-run and cheap service from being able to compete with a capitalistic and impersonal business?
Or, as Fon has proved with its 'free' WiFi business model, if it simply works you can sell your sharing ideas directly to those big businesses (such as BT, in Fon's case - the biggest home broadband provider in the UK) as a value add. This way, in theory at least, everyone benefits.
The moneymakers
But it is in the Fon example we start to see where all good things socialist often break down; when those in power, both politically and economically, incorporate these ideas into part of their established whole.
In theory at least, this isn't totally a bad thing; we still get the benefit of these cheaper services, with more ways to participate. But without the sense of community, how long until people start to forget to care - and before the services creep up in price, get watered down, or simply disappear?
Arguably it is the sense of community that keeps these ideas fresh, active and relevant, even if this sense of belonging isn't the most obvious benefit.
We're already seeing examples of big business considering sharing plans; a great one being Walmart's 'customers as delivery men' idea, where in theory you deliver goods others have purchased to their house to get yourself a discount.
But here, as with BT and Fon, the prime motivation is business led; a fear of competitors (Amazon, in Walmart's case) rather than any real desire to help people or communities. Sure, that might be a bi-product, but when the going got not-so-tough - would they keep this going?
Where next?
What really made LeWeb London for me was the fascinating mix of innocent entrepreneurs, digital hippies and rich businessmen/venture capitalists.
Inspiring stories abounded of people setting up web businesses for all the right reasons and making a success of it, such as the five linked above. These were followed up by equally inspiring examples of how sharing can lead to great creativity and community, most especially from Burning Man founder Larry Harvey and Grateful Dead songwriter and 'cyberlibertarian' John Perry Barlow.
But there was also the money makers; the men and women who will likely profit most from these ideas in the long run. History shows us that, most of the time, politicians and big business will ultimately assimilate any good ideas into the whole and just keep on keeping on.
As my untrained eye sees it, the challenges for the sharing economy are to stay relevant, stay focused on the people who matter most (the users), but most importantly to stay above water when the inevitable tide of faux commercial 'sharing' ventures hit them like a tidal wave. That, and to say "thanks but no thanks" when Google, Yahoo, Microsoft et al come-a-knocking with their cheque books in hand. I'm not sure I could, but I hope they can.
Comments
Be the first to comment