The tablet user experience: Apple iOS vs Android vs Windows 8

On the recent Broadband Genie Road Trip, we took along a couple of extra staff and instead of giving them dongles to test, we gave them tablets – but tablets with operating systems they weren't used to.
Apple, Android and Windows 8 stood toe-to-toe in a new user face-off through a series of tests designed to mirror the average user experience.
Throughout the overnight trip to Scotland by rail the three battled manfully to do everything from download an app or edit a Word document to change the time zone or switch on location services. They watched videos, changed the look and feel of the interface and took/shared videos and images. So how did they get on with their shiny new toys?
We'll point out here that we're not mentioning specific devices; in fact we've removed references to hardware issues (or pluses) to keep this about the UI as much as possible.
Apple iOS – from a BlackBerry/Windows 7 user
It's no surprise to find a neat, well laid out user interface which is both intuitive and consistent. You soon become fluent in 'Apple', which makes you feel confident and in control of the entire experience.
What makes this is the fact that everything simply works. It may take a few tries to get to grips with iTunes and the App Store, but once you get the hang of them the one-stop-shop Apple ethos really takes the pain out of gadget use; especially if you go all Apple, allowing you to easily transfer purchases (music, move and app/game) between devices. However, this comes at two prices – financial and choice.
You pay a premium for devices that aren't technically superior to their less expensive rivals. It's more about design and label, which will turn many users away. This can of course be seen as working in Apple's favour, creating an exclusivity and clique designer brands strive for.
In this day and age seeing choice as a negative may be seen as bonkers, but here goes. For me, Apple gets it wrong in both directions: too much and too little.
As an experienced gadget user who has come to love certain aspects of other devices, iOS was far too 'nanny state'. The keyboard is horrible, but you can't change it; you can't watch 4OD unless you're connected to WiFi; no Java or flash support; no free/easy/good editing of Office docs (that I could find); you can't remove many pre-installed apps you don't want; and you can't customise your experience visually beyond wallpaper.
On the other hand, the massive depth of apps is now more of a problem than a selling point, especially as 'free' often means ad-riddled or 'lite' beyond usefulness. As a BlackBerry user, I'm now feeling blessed there aren't that many choices; the sheer weight of 3.5-star apps on the App Store is utterly impenetrable if you don't know what you want for a certain task.
Conclusion: The iPad is a lovely piece of kit, but I don't want one. If money's not a problem and you like Apple's style, you should definitely consider going full on 'i' product – the ecosystem is slick and it comes together as an efficient whole entertainment and communication service. For business I'd still go BlackBerry; while if budget is an issue Android offers much the same experience as Apple – although the added variability may mean it takes a little longer to get to grips with and some budget kit may disappoint.
Android OS – from an Apple/Windows 7 user
As an iOS user I quickly became familiar and comfortable with the Android interface. Finding, downloading and deleting apps soon became second nature, while the Google Voice search
application was a real positive. However, despite getting to grips with it quite quickly, I didn't find the interface as intuitive as Apple's and it was sometimes hard to navigate.
The tests were largely simple for me to get through, which was obviously helped by the many visual cues Android and Apple's iOS share. This extends to the Google Play store for apps, films and music.
However, while there wasn't much to hate, there was even less to love. While the Android ecosystem clearly works, it didn't seem to have the personality of Apple products. Beyond the price of the hardware, there was nothing to draw you away from Apple if you're already happy with its products.
It was also easy to accidentally uninstall something in Google Play, as the open and uninstall buttons are too close together. It was interesting that I found it easier and natural to go to Play to launch apps, as it seemed easier than trying to find them on the main UI; this would probably become easier if I owned the device though.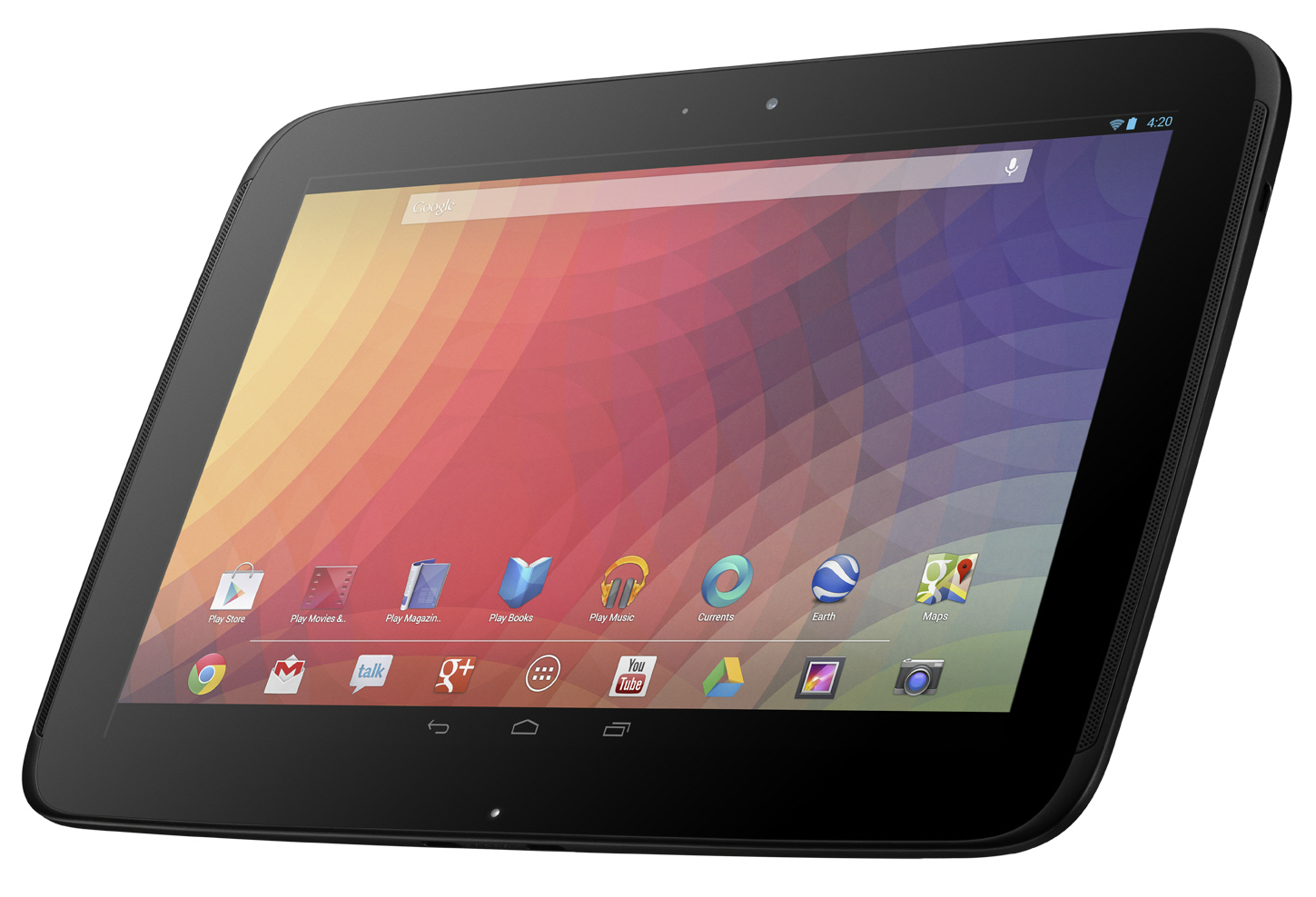 There were also some customisation issues, such as not being able to get Flash or Java working; something you'd expect to work on a platform that's meant to be more open source and inclusive – another possible selling point gone.
However, I did manage to edit Office docs, but it took a good while to find and downloading a suitable app. In terms of other customisation though, you would probably have to shop around devices to find one that suited your tastes. Is that really an extra consideration you want when trying to choose a tablet?
Conclusion: The Android experience was a real six-out-of-ten for me. Beyond the voice recognition there was nothing I'd actually say I liked and I certainly wouldn't trade in my iPad for any Android device, however shiny or higher spec. However, I can see its merits – especially if you're on a budget. Everything works and is reasonably intuitive.
Windows 8 – from an iPhone/Windows 7 user
As someone who comes into contact daily with Windows 7, I expected to take to a Windows 8 tablet pretty easily. But while things look simpler than 'old' Windows in terms of the UI, and the layout looks nice in 'start' mode, the experience was anything but.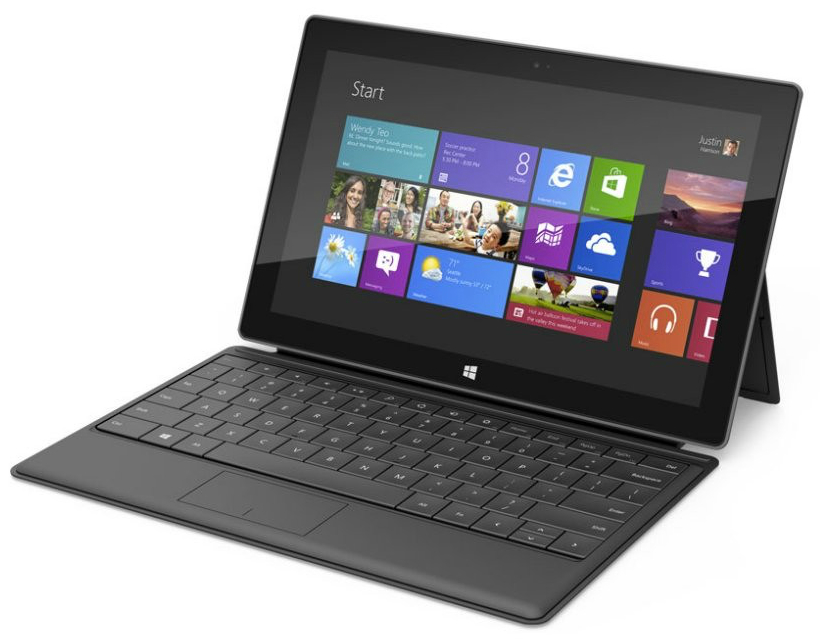 During tasks such as checking Bluetooth or finding system specs it felt like you need an NVQ in computing to figure anything out; compared to an iPhone it was like going five years back in time.
When it came to the appearance of 'apps' in the UI it seemed very much just that – an app veneer thinly coated over the same old Windows system.
There was no clear distinction between what is an actual app and what is an old style Windows program – annoying when removing as well as when installing. Often an apparent 'app' would just be a link to a standard web page. Even traditional Windows staples (Word, Excel) became a little challenging, via the less than stable SkyDrive – but were at least possible.
The general feeling was of a constant battle and a big step backwards – I found it a confusing mess. A tablet experience should be like those adverts, where you're living in a perfect spring day with the wind in your hair, wearing a cute patterned cotton skirt and tennis shoes, on the way to the library. This was anything but.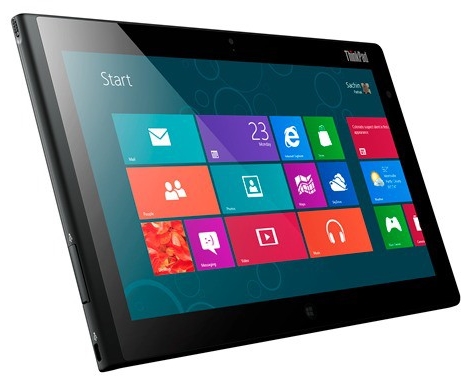 Tasks such as email and downloading a browser were fine, but due to being a familiar PC-style experience rather than the new UI. The video and cameras experience was also satisfactory, if nothing to write home about.
Overall the app 'experience' did improve once you got to grips with the search functionality, but it was resigned acceptance rather than a good user experience. Customisation options were also a plus point, as you'd expect from a Windows system.
Conclusion: It should be noted Windows 8 is in its infancy, while Android and iOS have existed in their current form for quite some time. But the fact customisation was a rare highlight hints at the overall problem: there is a real identity crisis here. Windows 8 is trying to be all things to all people and that ambitious target has been missed by a mile. I couldn't recommend it to anyone right now, although the design does show promise.
Final thoughts
If you're looking for a stable, hassle free tablet performance you can rely on both the Apple and Android operating systems to give you what you need – as long as you're not looking for an 'Office' experience.
Apple offers a great 'joined up' experience across home computer, phone and tablet – but usually at a higher cost than the Android alternative (which at high end is every bit as good as Apple on a device vs device basis). However, if you do go for the cheap Android option, be aware that you get what you pay for: low-spec Android devices may offer a frustrating experience in terms of touch screen/camera quality, memory capacity and processing power.
Microsoft has tried to put all its eggs in one basket with its Windows 8 tablet experience, which hasn't quite worked. The user interface has a nice, unique style but until this is fully integrated with usability it's hard to recommend for tablets. However, if you want the Office experience and are willing to persevere with its quirks, it already offers a properly different alternative to the samey Android/Apple experience which also offers oodles of customisation options.
And finally, our BlackBerry tester wouldn't let this article slip out the door without a mention of the PlayBook tablet. If you're a BlackBerry smartphone user it offers a solid, integrated experience and is now found at a very cheap price for the spec it offers.
Comments
Be the first to comment