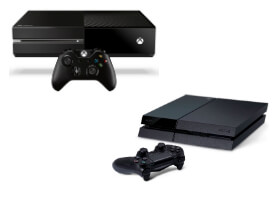 It's been eight years to the month since the Xbox 360 went on sale and heralded the start of a new generation of consoles. This was followed by the PlayStation 3 a year later in November 2006 (or March '07 for us in the EU, the slackers).
That's not a bad run, especially when the first Xbox only lasted around five years, but developers have about reached the limit of what they can achieve with this ageing hardware and gamers are clamouring for something new.
This month sees the launch the follow-ups to both, as Microsoft unleashes the Xbox One and Sony tackles them head-on with the PlayStation 4. With online functionality now more important than ever, we're going to take a look at just what the new consoles have to offer and what gamers, and parents of gamers, need to know before they rush out to buy the new systems.
The connected generation
The Xbox 360 and PlayStation 3 were the first consoles to really take advantage of broadband. While the original Xbox and PS2 had online functionality they were relatively limited in scope and didn't attract widespread adoption, but with the 360 and PS3 we saw online pushed to the forefront of a living room gaming system for the first time. Many titles included online co-op and multiplayer, you could access services like Netflix and iPlayer and, perhaps most significantly, both firms moved toward the elimination of physical media as the Xbox Live and PlayStation Network storefronts offered downloads of full retail games alongside indie titles so gamers didn't even need to leave the house to get the latest release.
These new consoles will offer an even more mature and complete online experience, but this does mean they're asking more from your broadband connectivity than ever before, and it's something you need to consider before buying, particularly if you're presently on a slow or limited broadband service.
The next gen consoles online: what can they do?
We all know the consoles are capable of multiplayer gaming, but that's a basic requirement. What else do they offer?
Xbox One online features
Record and share gameplay
Up to five minutes of in-game footage can be recorded at any time just by issuing a voice command ("Xbox record"). This can be uploaded to a Microsoft SkyDrive account for easy sharing. The XB1 will also offer Twitch broadcasting so your gaming can be streamed live to viewers across the world, but that feature isn't available at launch.
Microsoft is bringing the power of the cloud to consoles for the first time. At a basic level the servers will be used to host multiplayer matches, scaling up and down with demand to keep costs lower, but they're also planning to use the processing power for things like physics and AI. That will take the pressure off your console, and could lead to some very advanced effects that would otherwise not be possible. Forza 5 developer Turn 10 Studios has already said Microsoft's cloud servers are responsible for their game running at 1080p/60FPS.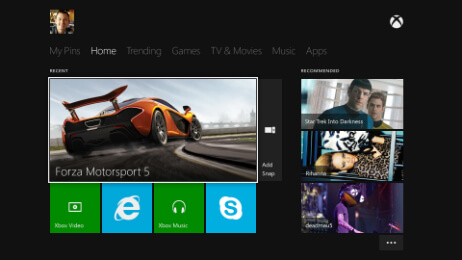 With improved matchmaking on Xbox Live, Microsoft is promising that you'll be automatically dropped into multiplayer games with people of the same skill level, and its new reputation system should help keep abuse to a minimum...but we'll have to wait and see on that one. One nice feature of multiplayer now is that you won't be bored waiting for a game to start since the XB1's multi-tasking will allow you to browse the web or watch videos while queuing.
A full retail game download will easily run into tens of gigabytes (see Game downloads and data caps, below) and this could mean a long wait if you're on a slower connection. Luckily it's possible to begin playing a game once a portion of it has downloaded.
Your Xbox One game library will be accessible on any console, just log in and download. Handy if you're at a friend's place, but it doesn't mean you can share games with others - they can only be accessed from one location at a time.
A single XBL Gold account is all you need to enjoy Gold features for everyone in your home. When one person has a Gold sub it gives the benefits to all other users on the system.
Skype video and voice calling
Microsoft purchased Skype in 2011 for $8.5 billion. That's a significant investment even for MS so it was inevitably going to appear on the Xbox One in some way. It supports both voice and video calls (thanks to the bundled Kinect camera) and calls can be answered even in the middle of a game.
PlayStation 4 online features
Like the XB1, PS4 games allow you to start playing while they're still downloading, typically opening up some of the single player while everything else is coming down the tubes in the background.
A few years back Sony purchased Gaikai, a service which uses remote servers to render games and then broadcast them over the internet to gamers around the world. This allowed players to enjoy high-end titles on basic systems with just a web browser. Sony has since revealed it plans to release Gaikai for the PS4 and Vita, and it could be a killer feature. For one thing, it will allow PS3 titles and other older games to be played, but it also opens up a host of intriguing possibilities. Game demos could be streamed rather than downloaded, and perhaps you'll be able to get access to a huge library of the latest games on a subscription basis. This is due to launch in the US in 2014 but there's no date set for Europe yet.
Record, stream and share gameplay
The PS4 constantly records the last 15 minutes of gameplay and allows you to rewind and grab screenshots or chunks of video to share online. Sharing can be done with a single press of the Share button on the controller. Gameplay can also be streamed via the Ustream or Twitch services, with streams accessible via both the PlayStation and any web browser.
Remote play with a PS Vita
If you own both a PS Vita and a PS4 you'll be able to play high-end console titles on Sony's handheld. Games can be processed on the PS4 and streamed over a local network or the internet to a Vita. Perfect for some comfortable bedtime gaming.
While you will now need a PS Plus subscription to play most online games Sony is making some titles free for all. There will be no charge to download and play MMOs like DC Universe Online and the awesome Planetside 2. These will instead be funded by optional in-app payments, but you don't need to spend anything if you don't want to. A welcome sight for console gamers who've jealously watched the huge explosion of free-to-play PC games over the last few years.
Frequently asked questions about the XB1 and PS4
Do they need internet access?
No. Microsoft shot itself in the foot in a spectacular manner earlier this year when it announced that the Xbox One would need internet access to function. The initial plan was that the console would check-in with MS servers every so often, and lock you out of even a single player game if it lost connectivity. This did not go down well, and shortly afterward Microsoft was forced to backtrack.
Neither the PS4 or XB1 require internet access for single player or other offline functions. The Xbox One does need a one-time login when it's first setup, at which point it will download a 1.6GB patch, but Microsoft has said that you won't need to connect again after that.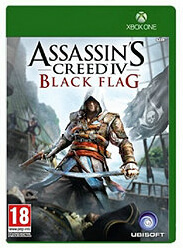 Can I sell, swap and lend games?
Yes. As well as forcing an online check-in Microsoft also attempted to restrict the sale and sharing of games by locking titles to a particular console, potentially preventing anyone from selling or buying used games, or even lending them to a mate. This was as popular a decision as you might expect and dropped very quickly after the backlash began to threaten the success of the Xbox One.
Thus, the used game policy for the PS4 and XB1 remains the same as it is now: you are free to buy and sell used physical copies and share them with friends.
Do they have Wi-Fi?
Yes. Wi-Fi is built into the PS4 and XB1, alongside a wired gigabit ethernet port. Early models of the Xbox 360 required an expensive accessory to access wireless so it's nice to see we don't have to pay extra for a basic feature.
Are the PS4 and XB1 backwards-compatible?
No. Both systems use new hardware and do not include support for PS3 or X360 games so don't throw out your existing consoles and games if you still want to play in the future. There is a possibility that some classic titles will be made available online (like the PS2 and PS1 games which can be downloaded for PS3) but nothing has been announced yet.
Can I transfer my PSN or Xbox Live account to the new consoles?
Yes. Your existing PlayStation Network login or Xbox Live gamertag can be used on the new systems, and you'll be able to continue to rack up trophies/gamerpoints. Even better, if you already subscribe to Xbox Live Gold or PS Plus your membership carries over with no additional fee, so you can continue to enjoy the premium features of both new and old consoles.
Pay to play: Xbox Live Gold and PlayStation Plus
To get access to all online features available on the Xbox One and PS4 you'll need to pay for a subscription to their respective online services. But what do they offer, how much do they cost, and should you even bother?
PlayStation Plus
Price: £11.99 (90 days) / £39.99 (1 year)
Online gaming was free on the PS3 and PlayStation Vita but for the PS4 a PS Plus sub will be required for almost all multiplayer games. As we said above, some free-to-play titles will be available to all, but if you enjoy online gaming a Plus account is essential this time round.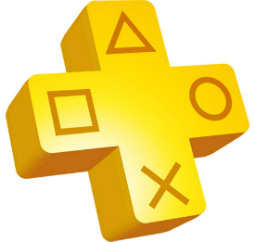 On a more positive note PS Plus isn't too expensive and there is a brilliant extra all members receive. Instant Game Collection is a selection of free games that's changed periodically, currently 13 titles at a time. PS Plus members can download any or all of the games available for no cost, and get to keep the games on their hard drive even once they're no longer available from PS Plus.
Plus members also receive discounts and cloud storage for game saves. Sadly, there's no news if the game trials currently available for PS3 will continue.
This table from Sony shows what PS Plus members get for their money on the PS3, Vita and PS4. Remember that a single sub entitles you to benefits on all systems.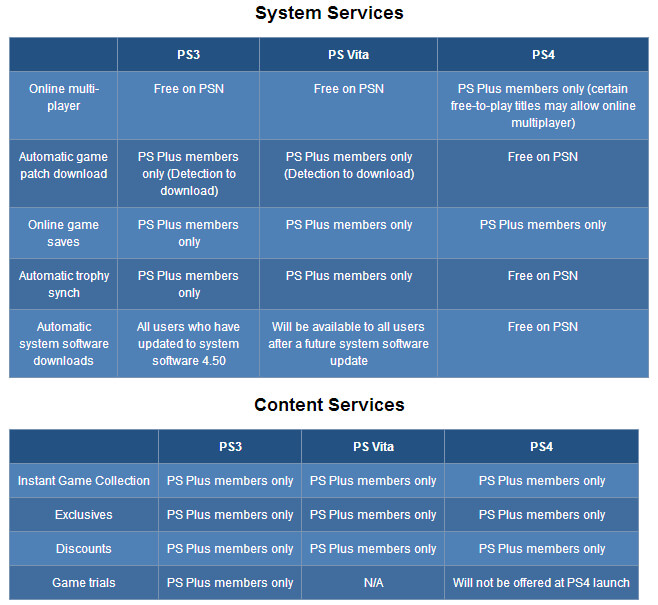 Xbox Live Gold
Price: £5.99 (1 month) / £14.99 (90 days) / £39.99 (1 year)
Microsoft has always charged for anything more than basic access to Xbox Live, and while the price has risen over the years it remains reasonably good value. The main point of a Gold sub is multiplayer gaming; no titles offer online play otherwise, but with a one year purchase working out at £3.33 per month it's not expensive.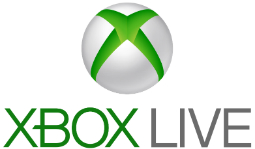 Gold gives discounts and special offers, and the 'Games with Gold' feature which is their equivalent of Sony's Instant Game Collection, giving you access to free games each month. The exact details for Xbox One are yet to be revealed, but on X360 there are two titles which change every month, and once claimed the freebies are added to your library for future access.
Gold on the XB1 also provides apps for TV, movies, Skype and a TV-optimised version of Internet Explorer, plus you get the Game DVR function which allows recording and sharing of gaming sessions. Be warned that some of the entertainment apps like Netflix require an additional subscription, but you do get free services like iPlayer and 4OD.
How fast does your broadband need to be for the PS4 and Xbox One?
With a bigger emphasis on online features your broadband connection is now more important than ever before. But this doesn't necessarily mean you need to rush to upgrade.
Speed isn't actually all that vital for online gaming, what's far more important is latency, or ping. That's the time it takes for a packet to travel to a server on the internet and back, and if this is too high you'll experience lag that could ruin a game.
Ping is measured in milliseconds (ms). For fast-paced online games you ideally want a ping of under 50ms. 100-150ms is still playable, but once you start going over that you'll begin to experience much more noticeable lag and it will become a major disadvantage.
One of the major causes of lag is the distance between you and the hosting server: if it's in a distant location it's naturally going to take longer to travel. Ping can also be impacted by the number of 'hops' - a hop occurs whenever a packet is transferred from one device to the next, and if there are lots of hops it adds up to a bigger delay.
This is why the speed of your broadband service doesn't have as big an impact on ping as you might expect. It doesn't matter how quickly a packet can transfer to or from your system if it gets held up on the way. Provided you can get a fixed-line broadband connection of at least a few megabits you should see acceptably low ping times. Upgrading to fibre optic or cable broadband from ADSL will give an improvement in ping, but it's not too dramatic, though if you're planning on getting involved in some competitive multiplayer FPS games it could be a small advantage in your favour.
To see how your connection might perform you can check latency at pingtest.net.
If you already play online without problems the PS4 or Xbox One should be no different. You can help keep ping low by choosing servers closest to you, and some server browsers will also helpfully display the ping so you can select the one which gives you the best performance.
Where fast broadband will really help where these new consoles are concerned is the large amount of data you might need to download.
Game download sizes and data caps
We're not quite at the point where consoles have done away with physical media completely, but it's not far off, and the next gen systems are offering full retail games on their respective online stores. This is convenient, but remember that the physical games are being supplied on Blu-ray discs so these are some seriously large downloads.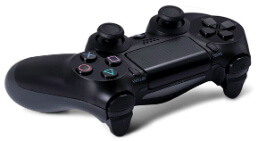 If you decide to go this route you'll need to ensure that your broadband is both fast enough and has a reasonable download cap. With some ISPs charging for going over the limit parents will need to be careful they don't get landed with a bill for additional data usage if kids decide to grab the latest Call of Duty from Xbox Live.
It could also be very irritating to unwrap that shiny new console on Christmas Day and let the kids choose some new games from the digital storefronts, only to find that the download won't be finished until Boxing Day.
Below is a table showing the size of some launch titles, plus the overall average size of all the games, and how long it could take to download them on various broadband speeds, including the OFCOM average of 14.7Mb. We're being optimistic here and assuming you get the best possible performance from your connection but there's no guarantee you'll be able to get the maximum transfer rate from the server at all. The connection speed will fluctuate which could add hours to the download time of larger titles on slower connections.
| | | | | |
| --- | --- | --- | --- | --- |
| | 2Mb | 8Mb | 14.7Mb | 38Mb |
| Battlefield 4 (33GB) | 36h 40m | 9h 10m | 4h 59m | 1h 55m |
| Call of Duty: Ghosts (39GB) | 43h 20m | 10h 50m | 5h 53m | 2h 16m |
| NBA 2K14 (43GB) | 47h 46m | 11h 56m | 6h 30m | 2h 30m |
| Dead Rising 3 (XB1, 19GB) | 21h 6m | 5h 16m | 2h 52m | 1h 6m |
| Forza 5 (XB1, 31GB) | 34h 26m | 8h 36m | 4h 41m | 1h 48m |
| Knack (PS4, 35.6GB) | 39h 33m | 9h 53m | 5h 22m | 2h 4m |
| Killzone Shadow Fall (PS4, 38.5GB) | 42h 46m | 10h 41m | 5h 49m | 2h 15m |
| Average game size (34.2GB) | 38h | 9h 30m | 5h 10m | 2h |
Both consoles offer 'play as you download' so you're not going to be twiddling your thumbs the whole time, but as you can see some will be waiting quite a while for a full download to finish. Even on a 38Mb fibre line some games would take more than two hours to complete, many of us could get to a bricks and mortar store and home again in less time.
Perhaps more concerning is the impact these downloads could have on your data cap if your broadband is not unlimited. Some value broadband services such as Tesco, Plusnet, Primus Saver and John Lewis have caps that could be easily exceeded with just a couple of games, or even less in some cases. The cheapest John Lewis ADSL broadband package has a monthly data cap of only 20GB - or less than half a copy of NBA 2K14.
This is where you're going to want to think about upgrading your broadband. If you or anyone in your house is planning on downloading games an unlimited broadband service is recommended.
Traffic management
Traffic management is another aspect to consider when selecting a broadband service with games consoles in mind.
Traffic management is used by providers to maintain the performance of their networks, slowing down or prioritising certain types of traffic. Mostly this is used to ensure peer-to-peer networking doesn't take up all the provider's bandwidth, and won't generally affect the traffic from a console, but some ISPs do implement traffic management to slow the entire connection if you exceed a data cap.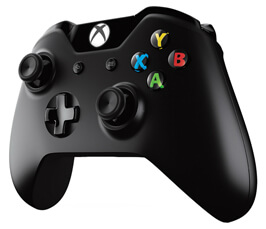 If you're not planning on buying any, or many, games from the console storefronts then this should never be an issue. Playing games online uses very little data (perhaps just a few MB per hour), and indie titles are generally much smaller than big studio releases. But downloading full games of the sizes shown in the table above could easily take you over the limit.
If this happens you may find that everything gets a little slower. It should not usually affect multiplayer games, but could mean a huge game download takes even longer.
Usefully, Broadband Genie provides links to all the provider's traffic management policies in our comparison tables, just click the link to see how they handle this. You'll also want to look out for the 'BSG' logo in our tables, as this indicates that the ISP follows the Broadband Stakeholder Group's best practices for traffic management by providing clear information on their policies.
Which broadband ISPs are best for the PS4 and Xbox One?
BT's top-tier broadband packages go as fast as 76Mb for fibre and do not have download caps or traffic management, so you can go crazy and never worry about bumping against any limit.
Sky Unlimited broadband is a truly unlimited service with no usage caps or traffic management. They offer both ADSL and fibre optic broadband.
Virgin Media is the fastest mass market ISP in the UK. Their 100Mb cable service could download even the inexplicably massive NBA2K14 in under an hour. The catch with Virgin is its traffic management. If you download more than 2.75GB when their policy is active (4pm to 11pm Mon-Fri, 11am to 11pm weekends) they'll drop your connection speed by 10%, going to 20% for exceeding the next threshold level. So, great speeds but if you can't save the big downloads for off-peak times the traffic management could get annoying.
Plusnet has some great value broadband packages so it's a good budget option, the Unlimited tiers do not have any data caps, but the caps on the cheapest options may be too small. Plusnet has a slightly confusing traffic management policy with various rankings for different types of traffic, but they do class gaming as a high priority.
TalkTalk only implements traffic management to prioritise TV services, it does not slow or limit any types of traffic. They are also totally unlimited and very cheap.
A brief history of online consoles
Thought online gaming began in 2002 with Xbox Live? Think again. Here are a few notable examples of online console services that were ahead of their time.
1983 - GameLine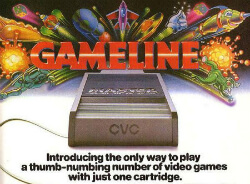 Incredibly, the Atari 2600 had a game download system in 1983. GameLine, founded by early internet pioneer William von Meister, was a 1200 baud modem accessory which allowed users to dial in and download games.
The price of being an early adopter was high. GameLine cost $49.95 a year just to access with an additional fee for each game downloaded, and they could only be played eight times or until the console was powered off.
There were plans for additional services offering stock updates, email, banking and discussion forums but GameLine failed to set the world on fire and went out of business the same year it launched, one of the many casualties of the great videogame crash. However, remnants of its technology survived as members of the team went on to found Quantum Computer Services...which later became a little company you might have heard of by the name of AOL.
1994 - The Sega Channel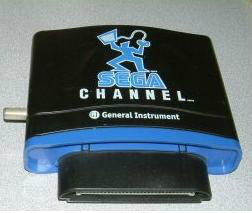 Sega has a long history of online services beginning with the Japan-exclusive Sega Net Work in 1990, which was the first online console network as we would recognise them today, offering game downloads and remote two player games. The Sega Channel followed on from this earlier effort.
Sega had, with some foresight, identified that it would be profitable to rent games and cut the likes of Blockbuster out of the deal. Teaming up with Time Warner cable in the US, this groundbreaking service charged users a monthly fee for the right to access an ever-changing catalogue of 50 titles.
As the Genesis lacked a suitable storage medium downloaded games were lost every time the console was switched off. That's a tad inconvenient, but on the other hand Sega Channel did have an interesting selling point: it gave subscribers the chance to try out new games before anyone else, including some which never made it out of Japan or were not even commercially released anywhere in the world.
1995 - XBAND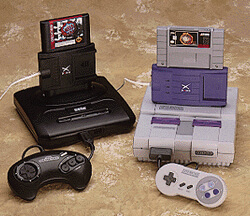 XBAND was a revolutionary online network created by Catapult Entertainment for the Mega Drive and SNES that laid the groundwork for services like Xbox Live.
Utilising a 2400 baud dial-up modem cartridge that sat between the game cart, this third party accessory had almost no official support and enabled remote multiplayer by manipulating code in memory, which meant most supported titles had to be reverse-engineered.
The service suffered from numerous issues including lag, hacking and long-distance calling exploits, but also offered leaderboards, matchmaking, avatars, its own email system (XMAIL), friends lists and a web site displaying player stats. Pretty impressive for 1995.
PS4 vs Xbox One
How do the next gen consoles stack up against each other? Let's take a look at some key specs and features.
| | | |
| --- | --- | --- |
| | Xbox One | PlayStation 4 |
| Processor | 8 core AMD 'Jaguar' | 8 core AMD 'Jaguar' |
| Graphics | AMD Radeon HD-7000 series (853MHz, 12 CUs) | AMD Radeon HD-7000 series (800Mhz, 18 CUs) |
| Memory | 8GB DDR3 RAM & 32MB eSRAM | 8GB GDDR5 RAM |
| Storage | 500GB | 500GB |
| External storage? | Yes, USB drives supported | No |
| Optical drive | Blu-ray | Blu-ray |
| Connectivity | Gigabit ethernet, 802.11a/b/g/n, USB3 | Gigabit ethernet, 802.11b/g/n, USB3 |
| Outputs | HDMI, optical audio | HDMI, optical audio |
| Price | £429 | £349 |
| Release date | 22nd November 2013 | 29th November 2013 |
PS4 or Xbox One - which is more powerful?
This topic will fuel forum arguments for years to come. However, it seems Sony holds the advantage this time round.
Let's get nerdy for a second.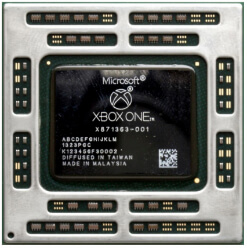 While they share a similar CPU and graphics setup, the PS4 benefits from more compute units on its GPU, and its fast GDDR5 RAM provides more headroom for demanding titles - the Xbox One has less than half the bandwidth of the PS4 (68GB/s vs 176GB/s).
It does have that extra 32MB eSRAM which provides a blazing (theoretical) 192GB/s bandwidth at peak, but this will require a skilled development team with the knowledge and time to take advantage of this feature (though it is a similar architecture to the X360).
Also counting against the XB1 is the requirement for 10% of its resources to be reserved for Kinect and other background processes.
Will the difference be noticeable in practice? Normally we'd be confident in there being little between them, at least to begin with, but some of the early cross-platform releases show this may not be the case. Most damning is the revelation that Call of Duty: Ghosts runs at 720p resolution on the Xbox One compared to 1080p on the PS4. It's a similar story with Battlefield 4, where the XB1 runs at 1280 x 720 and the PS4 at 1600 x 900 resolution.
In the long term we'll probably see cross-platform releases will come to be roughly on a par with each other, but the PS4 seems better equipped to provide the most impressive exclusives once experienced studios like Naughty Dog get used to the hardware.