Election 2015: what do the party manifestos say about broadband?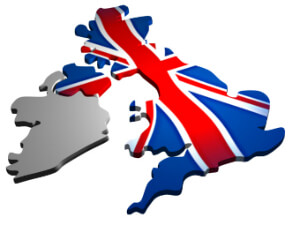 We recently conducted a poll about online voting and one of the questions asked was whether voters were aware of what the party manifestos had to say about technology issues.
Just over 60% said they didn't know, so ahead of the voting tomorrow let's take a look at the party policies relating to broadband, and what it might mean for both home and business users.
Broadband Genie is politically neutral and does not support any party. We just want better broadband for everyone!
"We will secure the delivery of superfast broadband in urban and rural areas to provide coverage to 95 per cent of the UK by the end of 2017, and we will ensure no one is left behind by subsidising the cost of installing superfast capable satellite services in the very hardest to reach areas. We will also release more spectrum from public sector use to allow greater private sector access. And we have set an ambition that ultrafast broadband should be available to nearly all UK premises as soon as practicable."
"We will hold the mobile operators to their new legally binding agreement to ensure that 90 per cent of the UK landmass will have voice and SMS coverage by 2017. We will continue to invest in mobile infrastructure to deliver coverage for voice calls and text messages for the final 0.3-0.4 per cent of UK premises that do not currently have it. We will ensure that Britain seizes the chance to be a world leader in the development of 5G, playing a key role in defining industry standards."
"We will provide rural Britain with near universal superfast broadband by the end of the next Parliament."
The Tories are one of the few to commit to a specific number in their manifesto, promising 95% superfast (24Mb+) broadband coverage by 2017 and subsidised satellite broadband for the most remote areas.
Whether you believe their timeline is another thing. Remember that the original BDUK target was for 90% superfast coverage by this year.
They had lots to say about broadband in the last budget, and as well as the 95% coverage goal the Conservatives are also promising that "ultrafast broadband should be available to nearly all UK premises as soon as practicable." By 'ultrafast' they mean at least 100Mb, though unlike the superfast goal there's no timeline, and getting a large number of homes hooked up to 100Mb broadband is a bigger job.
The Tories also introduced the broadband voucher scheme, which offers up to £3,000 in grants for new broadband installations, and was extended in April to cover 50 cities.
Since money has already been committed to BDUK and the voucher scheme we're fairly hopeful the key Tory aims should be fulfilled regardless of which party(s) gets into power.
"Ensure that all have digital access and give BT and other public telecommunications
operators an obligation to provide affordable high-speed broadband-capable infrastructure to every household and small business. This in particular will encourage video-conferencing, helping to reduce both business and family travel."
Greens have a big focus on rural communities throughout their manifesto and making telecoms providers responsible for a minimum level of access could greatly improve matters for remote communities.
However there's a distinct lack of detail (a common theme among the party manifestos, sadly), and the Green Party fail to specify what they mean by "high-speed" broadband or explain how they would oblige the providers to deliver services.
"Labour will ensure that all parts of the country benefit from affordable, high speed broadband by the end of the Parliament. We will work with the industry and the regulator to maximise private sector investment and deliver the mobile infrastructure needed to extend coverage and reduce 'not spots', including in areas of market failure. And we will support community-based campaigns to reduce the proportion of citizens unable to use the internet and help those who need it to get the skills to make the most of digital technology."
In common with most other parties they're promising universal coverage but again we see a lack of details in the Labour manifesto. How fast is "high speed"? Where will the funding come from? How will they actually deliver broadband to "all parts of the country"?
Interestingly, Labour is the only party to mention education in relation to digital skills. The digital divide is a very real problem and it's only going to get worse in the future.
"Complete the rollout of high-speed broadband, to reach almost every household (99.9%) in the UK as well as small businesses in both rural and urban areas."
Lib Dem's have few mentions of broadband in their manifesto and don't specify what they mean by high speed or when this might happen, but their aims seem broadly in line with the BDUK targets, which isn't too surprising given the Tory/Lib coalition.
The Libs do, uniquely, have plans for a Digital Bill of Rights, which promises the following:
"Online, people will no longer be worried that the government is monitoring their every keystroke: a Digital Bill of Rights will have enshrined enduring principles of privacy and helped keep the internet open."
Enshrine the principle that everyone has the right to control their own personal data, and that everyone should be able to view, correct, and (where appropriate and proportionate) delete their personal data, wherever it is held.
Forbid any public body from collecting, storing or processing personal data without statutory authority, and require any such legislation to be regularly reviewed.
Give increased powers and resources for the Information Commissioner and introduce custodial sentences for egregious breaches of the Data Protection Act.
Ensure privacy is protected to the same extent in telecoms and online as in the offline world. Public authorities should only invade an individual's privacy where there is reasonable suspicion of criminal activity or where it is otherwise necessary and proportionate to do so in the public interest, and with appropriate oversight by the courts.
Ensure that privacy policies and terms and conditions of online services, including smartphone apps, must be clear, concise and easy for the user to understand.
Uphold the right of individuals, businesses and public bodies to use strong encryption to protect their privacy and security online.
Make it clear that online services have a duty to provide age-appropriate policies, guidance and support to the children and young people who use their services.
"We want to see an improved broadband connection, getting everybody online so that people can do business from home, with a target that all parts of Wales have access to speeds of at least 30Mbps and ensure that mobile phone operators provide a better service in all parts of Wales."
The Welsh Plaid Cymru party manifesto provides a target figure for their broadband pledge, and it's slightly higher than the BDUK target of 24Mb. With many Welsh citizens living in rural areas it's clearly a major priority for them to deliver universal access, both for fixed line and mobile connectivity. Again though there is no timeline, and Plaid Cymru do not say whether they would enforce an obligation on the providers.
"We will seek additional investment to support a more rapid roll out of superfast broadband and 4G across Scotland and to support wider and affordable access to the internet in our most disadvantaged communities and for a Universal Service Obligation to be applied to telecoms and broadband providers ensuring everyone is able to access the communications they need."
Like Plaid Cymru the Scottish National Party govern an area with many rural communities who may currently have very poor access so committing providers to a Universal Service Obligation (USO) might be an effective step toward improving access for every home and business.
There's no indication of what the SNP consider "superfast" in their manifesto but we can infer that they are talking about the BDUK 24Mb target. But hitting that before 2017 would depend on securing the necessary additional funding.
The word "broadband" does not appear in the UKIP manifesto. They mention "internet" only in relation to crime prevention.
Comments
Be the first to comment