BT says profits are up, but what does this mean for broadband users?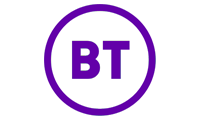 BT announced today that it's seen a 14% rise in pre-tax profits to £2.64bn for the first quarter of 2015. The rise has been attributed to a number of factors, including a cut in costs, hundreds of thousands of new fibre broadband users and the popularity of BT Sport.
BT's TV bundles may be a big part of this. The firm recently extended its Premier League deal, and added the UEFA Champion's League and UEFA Europa League. BT Sport is free to view on mobile and web for many BT customers, and relatively affordable to add to a BT TV subscription.
There's a big saving to be had over paying for Sky Sports on cable or satellite, though Sky still has more sports channels with vastly more diverse coverage so it's unlikely to be enough to persuade hardcore sports viewers to switch, especially if you're a fan of the niche events which rarely get coverage on mainstream channels. On the flipside, BT TV is generally much cheaper than either satellite or cable, with the basic service available for a minimal cost and a great deal of flexibility when it comes to accessing premium channels.
Of the 455,000 new fibre broadband users this quarter, 266,000 of them went with BT rather than a rival provider such as TalkTalk or Sky. While that's big news for BT there are still some questions over its ability to deliver high standards of customer care and technical support.
In our 2015 broadband survey BT's performance was distinctly average, scoring 66% approval for customer service (compared to Plusnet's 78%) and just 60% for tech support.
BT do at least know this is an area for improvement. Speaking to the Guardian, Chief Exec Gavin Patterson said: "This year we recruited 2,500 new engineers and more than 500 new agents into our UK contact centres, with over 500 new apprentices across the group," he said. "We have increased the speed of service delivery, repaired faults faster and fixed more customer issues first time. But we recognise we're not yet where we want to be and this will continue to be a priority for us."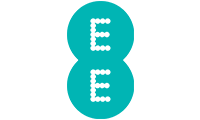 One major change coming to BT this year is its ongoing push into mobile communications. BT Mobile is now live and offering cheap 4G SIM packages to its broadband customers, and such quad play deals are only going to become more common as BT goes ahead with its purchase of EE.
This should, hopefully, lead to some great value bundles. EE has a reputation for being expensive, but they do have an enormous network that provides very good mobile internet speeds, and this partnership should mean BT broadband customers get the opportunity to opt for cut price mobile phone and mobile broadband packages on top of their fixed line services.
However, BT faces another uphill battle when it comes to customer service standards as this is known to be a weak area for EE, something that's reinforced by the many negative reviews left by Broadband Genie visitors, particularly for their home broadband. On a positive note though EE home broadband users may benefit from BT's increased investment in customer service.
Comments
Be the first to comment