Broadband Survey year vs year: has our broadband improved?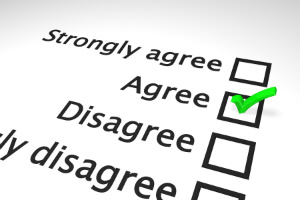 We recently published our 2015 Home Broadband Survey, which examined the performance of major ISPs over the last 12 months by asking thousands of broadband users from across the UK to rate their provider in key areas: customer service, technical support, reliability, speed satisfaction and whether they would recommend their provider to others.
We've gathered a fair amount of data since the survey began in 2012 and here we're going to look back over the last four years and see how the ISP's performance has changed. Have our broadband providers got better and faster, or do they still have some way to go? This might be particularly enlightening if you've been with the same ISP for years and have seen the price rise in that time.
The charts below are interactive. Hover your mouse cursor over the lines to view exact figures, and remove a provider by clicking the legend. You can also embed the charts on your own site using the 'Share' button, but we'd appreciate it if you let us know if you do this. If you're having trouble viewing the charts make sure you're running the latest version of Flash and you add us to the whitelist for any script blocking extensions.
It should be noted that this is not a comprehensive overview of all the results. As ISPs come and go the providers covered each year changes, so for the purposes of this article we've included only those five ISPs which have been in the survey all four years. To view the full results for all years head over to the main survey page.
Customer service
Customer service scores are generally quite good most years, with the majority of ISPs getting over 60% approval. Unfortunately TalkTalk's reputation for weak customer service does not seem undeserved, but they have at least shown a 10% improvement since 2012. Plusnet is the clear leader, though the competition is catching up.
Technical support
It's unsurprising to see a correlation with customer service in this area, with each ISP sat in a similar position relative to each other, but overall tech support scores are lower. Several providers have struggled to make much more than half of their customers happy in this regard, and even top scoring Plusnet has only ever managed a high of 73% approval.
Reliability
Good news here, it seems most of us are fairly happy with reliability, with most ISPs sitting around 70%-80% approval. BT took a bit of a dip in 2013 and TalkTalk is again further below average than the rest of the pack, but it's nice to see that this doesn't appear to be a huge problem area.
Speed satisfaction
You can see specific speed test results on each of our survey pages, but we also like to ask how everyone feels about the performance of their broadband. It doesn't come as too much of a shock to find Virgin Media - which is by far the fastest mass market service - does pretty well, while the rest of them - all using BT Openreach - have gradually improved to the same level.
Would you recommend your provider?
Slightly disappointing, this one. While other areas of our survey show a general improvement between 2012 and 2015, this has stayed flat, and most ISPs have taken a dip in the percentage of users who'd recommend their provider to friends and family in 2015. Still, at least TalkTalk seems to be doing something right and is on an upward trend.
Comments
Be the first to comment