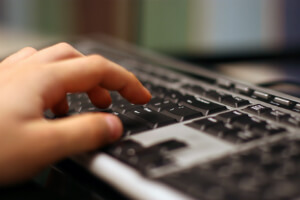 The Office for National Statistics has released its latest report on internet use on the UK, and it reveals that there are still millions of people who've never stepped online.
It's no shock to find that young people are the most active - 99% of the 16-24 age bracket are internet users - while the 75 and over age group have the lowest numbers at 33%.
The report reveals that 5.9 million adults (11%) have never used the internet. That's down 1.2 million (14%) from 2013 but it's still a not-insignificant proportion of the country that isn't online. With the internet becoming ever more important to daily life it's concerning that so many people may be left behind.
The statistics show that many of the areas with the highest numbers of non-users are rural locations: 16.9% in the Scottish Highlands and islands, 16.8% in Cornwall and 15.7% in Wales. Broadband connectivity is severely lacking in many of these places, and while we are promised universal 5Mb access and government funding for technology such as satellite broadband in the most remote locations, it could be some time before these neglected rural communities catch up.
Below are charts showing some of the figures in the report. For all the details head over to the ONS for the full release.
Adults who have never used the internet: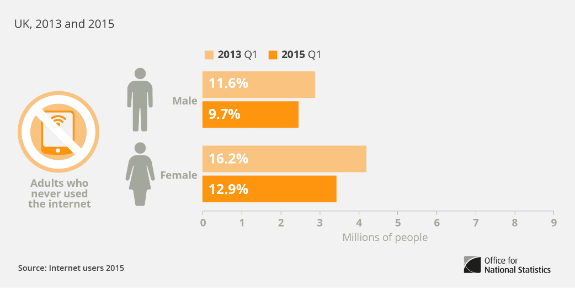 Top 5 areas with highest rate of non-users: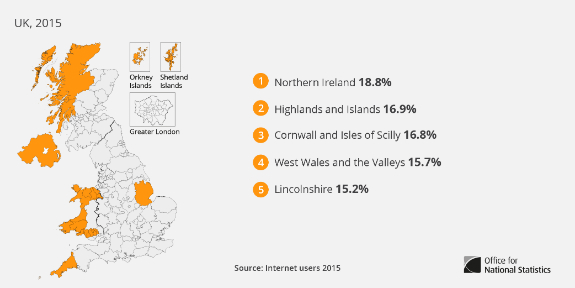 Top 5 areas with highest rate of internet users: