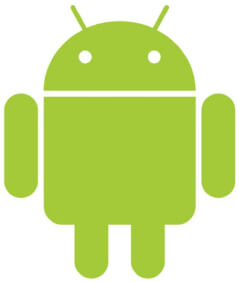 Google held its annual I/O event yesterday, and one of the main topics was the next major release of the Android mobile operating system, this time dubbed Android M. Though we don't yet know what the 'M' stands for. Mars? Macaroon? Marmite?
An Android upgrade usually includes at least one or two new features to improve our smartphones and tablets, so here's a brief look at some of the highlights.
Now On Tap
This disconcerting feature is perhaps the most intriguing new function in Android M. It makes Google Now context sensitive, allowing it to provide information on whatever you're looking at and seamlessly linking to other apps on your device.
To activate it simply hold down the Home button to bring up Google Now, and it will read the screen and offer up relevant cards. So if you're checking out a new movie it might give links to IMDB or show cinema listings, or you can say 'Ok Google' and ask a question about the movie.
There are some privacy implications, but Google says Now On Tap - like Google Now - will only be enabled if you opt in.
Google Photos
The Photos app has been upgraded. It offers new organisation and viewing features, but the headline change is that it now provides unlimited storage for images up to 16MP and videos up to 1080p resolution. The pro photographers among you can upload larger uncompressed files until you hit 15GB, then you'll have to pay for additional space.
Photos is available right now for Android and iOS.
Better handling of permissions
Android's handling of app permissions has always been lacking. As it stands you're simply given a list of the permissions the app will need, with the choice of either allowing everything or cancelling the installation.
In Android M this is no longer the case. Individual permissions will be requested the first time they're required, you can choose to prevent access on a case by case basis, and you can dive into the settings later to revoke access.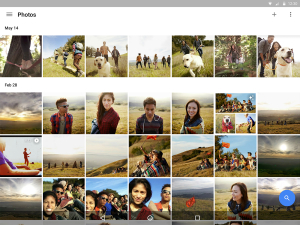 USB-C
Android will now support USB-C, a new USB standard which offers a reversible connector. No more scrabbling around in the dark trying to plug in your charger!
Longer battery life
Google is aiming to make our batteries last longer with 'Doze'. This puts your handset into a deep sleep automatically using motion detection. Notifications and alarms will continue to function when Doze is activated.
When will Android M be released?
Android M is currently available to test for the Nexus 5, Nexus 6, Nexus 9 or Nexus Player, however this is a developer preview so probably not something everyone should rush to install.
The final rollout is expected to begin toward the end of 2015 with new Nexus handsets before it appears on existing Nexus hardware. If you have a Nexus 5 or later you can expect Android M in late 2015 or early 2016.
Those of you with phones from other manufacturers such as Sony, Samsung, HTC, LG and Huawei will be left waiting longer as the firms add their own touches. Unfortunately as with previous Android updates there will be some models which never receive the update, so you may want to consider rooting and installing a ROM such as Cyanogenmod.