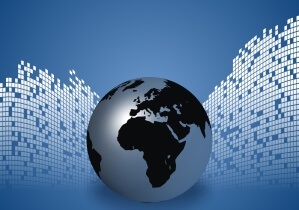 If we're going to continue enjoying fast mobile broadband networks are going to have to spend money expanding their networks, as a new report on mobile data usage across the world shows demand is only going to increase.
Ericsson Mobility has released a study of mobile device and data usage which predicts by 2020 we'll be consuming more than 5,500 petabytes of mobile data per month via smartphones, tablets, computers and dongles. It also reveals that just 10% of users may be responsible for 55% of data traffic.
From 2010 to 2015 worldwide data traffic rose from 194 petabytes to 1,335 petabytes, and as mobile device adoption grows (particularly in emerging markets) Ericsson estimates this could hit an incredible 5,737 petabytes per month by 2020.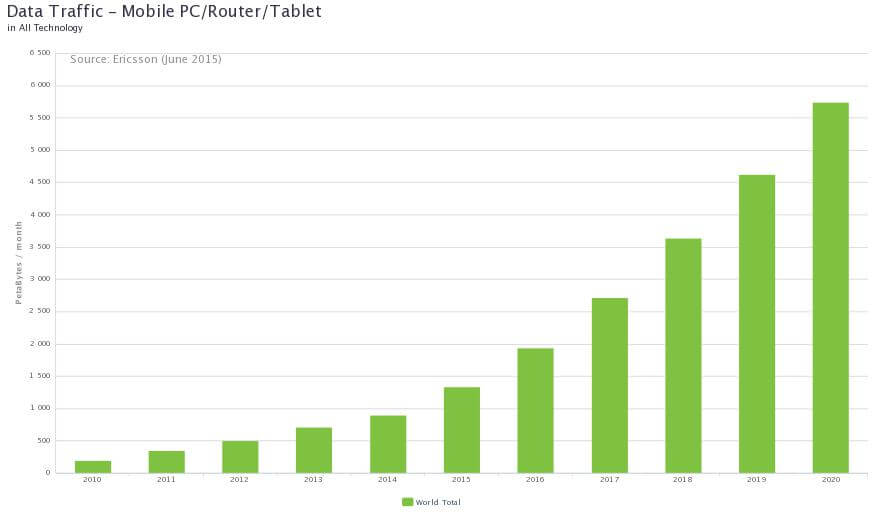 One reason for this is the predicted rise in 4G mobile broadband use. The report pegs the number of 4G subscribers worldwide at 910 million, but says that by 2020 this may have risen to 3.6 billion users.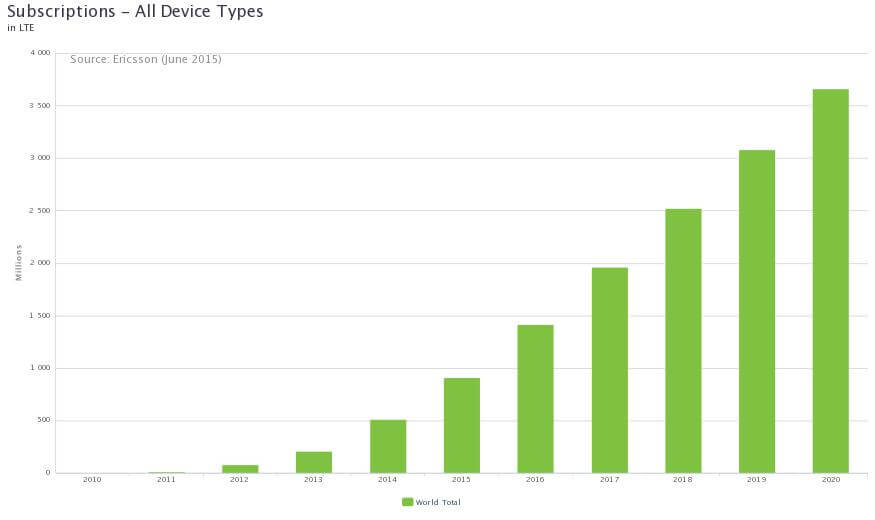 This raises the question of how networks will cope with such a huge rise in users and traffic consumption. Last year Which? reported that average 4G speeds had fallen from 19Mb to 10Mb, pinning the blame on the increasing popularity of the next generation technology. As more subscribers come on board network congestion increases, so operators will be forced to upgrade and expand to handle the demand. But Which? reckons the downward trend in average speeds should not continue as operators were installing more masts.
The Ericsson data does highlight that much of the demand for mobile data comes from a relatively small percentage of users. They examined data usage for Android users in selected high end markets with a large number of 4G subscribers, and broke users down into light, medium, medium-heavy, heavy and extreme groups. It was found that just 10% were responsible for 55% of the traffic.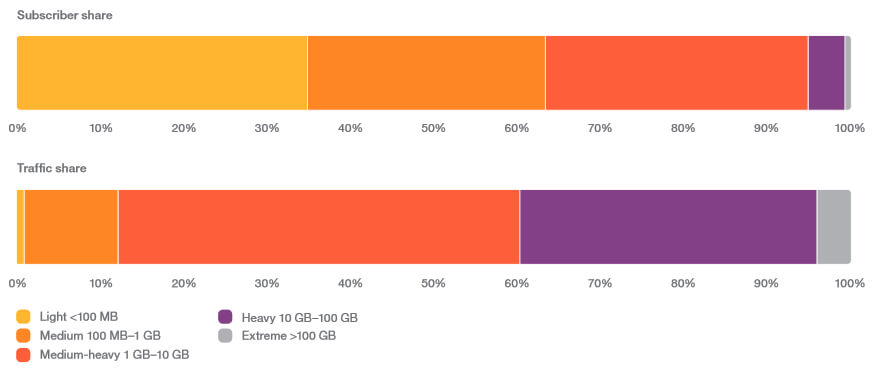 So one obvious route for network operators looking to reduce costs would be to place strict limits on mobile data usage. Of the UK networks only Three currently offers unlimited deals, and even then it's for smartphones only. They previously allowed unlimited tethering to 'One Plan' users but this has now been capped to a few gigabytes per month.
We're heading into a future where the Internet of Things means that anything from a lightbulb to a car would be connected and sending a constant stream of data, so it's not just human operators that will be relying on mobile data services. The ambitious plans for 5G might take some pressure off, but if data usage continues at the pace predicted by Ericsson attaining those headline 4G mobile broadband speeds will require further investment in network capacity.
The full report is available at Ericsson.com. They've also released a tool for quickly sorting and viewing the data.