New broadband switching rules - what does it mean for you?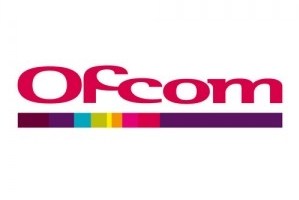 If you've ever switched home broadband providers you'll have an idea of the hassle that comes from dealing with multiple companies and juggling installation and setup schedules. It can often lead to unexpected costs and lengthy periods without access.
But these problems may soon be a thing of the past, or at least a less common occurrence, because from the 20th of June broadband providers will need to comply with OFCOM's Gaining Provider Led Notice of Transfer switching process.
What is Gaining Provider Led switching?
Gaining Provider Led (GPL) means that it is your new broadband provider that takes responsibility for the process, placing the onus on them to ensure it is fully authorised and handled correctly.
The new provider must keep a record of consent to switch and take steps to ensure that services are switched with the minimum loss of service.
The Notice of Transfer (NoT) bit of it will ensure that you are kept informed about the services affected, and made aware of any fees involved.
It should make switching quicker and easier for everyone, with more transparent procedures and costs and a much lower risk of slamming, where services are switched without authorisation.
What are the new rules and how do they affect me?
When taking on a new customer providers must obtain and store (for 12 months) a clear record of consent to switch. This should make slamming much rarer, and easier to challenge when it does occur. Some unscrupulous providers had a reputation for cold calling and slamming by claiming the user signed up over the phone. Now they need to prove it.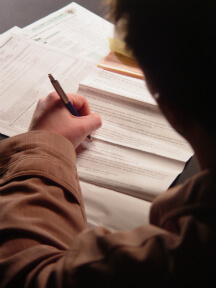 A Notice of Transfer Letter must be supplied by the Losing Provider (LP) when leaving a service. As well as informing the user of an impending switch (another way to tackle slamming) the letter should also provide a list of services that will be affected by the switch and "precise information" on any fees payable. Read this carefully to ensure you know exactly what's being switched and how much it will cost, and retain a copy in case of any problems.
The letter must state that the customer does not need to contact the LP to cancel, any ISP which claims otherwise should be reported to OFCOM.
When switching to a broadband and phone bundle the provider must coordinate the transfer of both services to minimise disruption.
This should help reduce downtime, but OFCOM has clarified that it applies where the functionality to carry out a simultaneous transfer exists, and if the new provider does not have a direct relationship with Openreach they must liaise with the relevant intermediary. This likely means that significant loss of services will still occur in some cases.
To prevent accidental switching during house moves the new ISP should only place an order once they have an exact match for that address and the old provider must notify the customer when a "Working Line Takeover" order has been placed. In the event of a mixup or aborted home move this should give you enough warning to cancel the order and retain your phone line without disruption.
What about Virgin Media?
It's important to note that the new switching process only applies to services using the BT Openreach network. That is providers such as Sky, TalkTalk, EE and Plusnet as well as BT themselves. This means that if you have, or are considering signing up for, Virgin Media they are not covered by the GPL rules.
While it is in any provider's interest to get new customers signed up as quickly as possible it is unlikely to be as smooth a process as moving from one BT Openreach provider to another and - whether switching from or to Virgin Media - you should prepare for an interruption to phone and broadband service. It may also require an engineer visit.
Updated Code of Practice - cancel your broadband for free
In addition to the switching rules OFCOM has also updated its Code of Practice on broadband speeds to allow anyone unhappy with the performance of their broadband the opportunity to cancel a contract without penalty.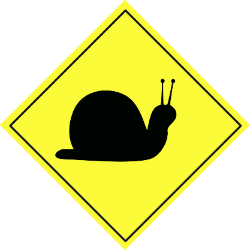 The code states that if a broadband user complains about speed and the ISP identifies that the connection is running slower than expected, it must be logged as a technical fault. If after taking steps to remedy the situation it does not improve you have the right to cancel without penalty no matter how long is left on the contract. They can offer to move you to a cheaper package, but you are not obligated to accept this.
When signing up to a provider they should supply an accurate speed estimate. Keep a record of this in case of future disputes. Also note that this is a voluntary code of practice. At the time of writing BT, EE, KC, Plusnet, Sky, TalkTalk and Virgin Media have signed on but other providers may not, so check before buying a new broadband deal.
Comments
Be the first to comment