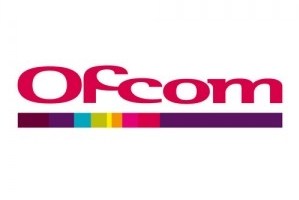 Ofcom has released the initial findings of its Strategic Review of Digital Communications which includes their thoughts on splitting BT and Openreach.
It's good news for BT - the telecom operator is to be allowed to keep hold of its infrastructure arm, for now. But Ofcom isn't just letting things carry on as they are. We'll be seeing a number of changes to improve competition and make broadband better for everyone..
To encourage investment in new technology Openreach must open up its ducts and poles which carry telecommunication lines and provide detailed maps of the infrastructure, making it easier for rivals to deploy networks.
Fibre to the Home ISPs such as Gigaclear and Hyperoptic have been vocal about the problems they've experienced with BT and Openreach, particularly regarding access to Openreach ducting which restricts their ability to grow their networks.
Openreach is also going to have to operate more fairly as Ofcom has concluded that Openreach still tends to make decisions which favour BT. To this end, Openreach may be required to become a ring-fenced wholly-owned subsidiary of BT, serving all wholesale customers equally.
Ofcom also says it "reserves the right to require BT to spin off Openreach as an entirely separate legal entity, with its own shareholders."
The argument for splitting BT and Openreach is that rather than unfairly favouring one company it will encourage greater investment in Openreach which benefits everyone equally, and lead to more focus on future proof FTTH, rather than continuing to rely on the ageing copper lines.
BT has been slow to deploy FTTH, instead it's been projects like FibreCity, Gigaclear, Hyperoptic and UFO which have led the way.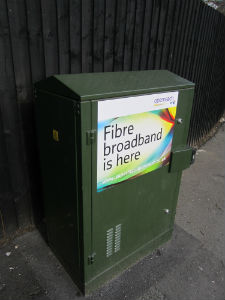 But not everyone agreed with the split. Industry commentator Richard Feasey has argued it would not improve investment, only competition, and that a far better alternative would be the creation of a 'Duct Co.' This Duct Co would own the poles and ducting which carry the lines, but not the lines themselves, insulating them from the risks of deploying new technology while also making it easier for networks to run their own lines.
BT has argued that it could actually less to less investment, and there are also questions around how a split would impact the deployment of its G.Fast technology. This has been in the wings for sometime and can greatly improve broadband speeds without deploying new lines, though it's not as future proof as full fibre and could be seen as a stop-gap measure.
There are also some changes coming which will directly affect broadband customers. Openreach is going to have tougher minimum requirements for repairs and new line installations. Ofcom will also introduce performance tables which measure ISPs in a number of areas to make it easier to compare providers. And in the event of a fault affecting your broadband, phone or mobile service you'll be able to receive automatic broadband and landline compensation.
To improve broadband and mobile coverage Ofcom will be implementing new requirements for rural areas in future spectrum licences. They will also be expanding their mobile coverage tool to include broadband services. Mobile contracts will be coming under scrutiny too, as Ofcom is planning to consult on new proposals for making it easier to switch networks.
How the ISPs have reacted
Ofcom have today explained why breaking up BT would not lead to better service or more investment and that structural separation would be a last resort. We welcome those comments. The focus now needs to be on a strengthened but proportionate form of the current model and we have put forward a positive proposal that we believe can form the basis for further discussions with both Ofcom and the wider industry.
"Our proposal includes a new governance structure for Openreach as well a clear commitment on investment. Openreach is already one of the most heavily regulated businesses in the world but we have volunteered to accept tighter regulation to bring matters to a clear and speedy conclusion.
"We are happy to let other companies use our ducts and poles if they are genuinely keen to invest very large sums as we have done. Our ducts and poles have been open to competitors since 2009 but there has been little very interest to date. We will see if that now changes.
- Gavin Patterson, BT CEO
We welcome Ofcom's recognition that the current Openreach model is not working and that fundamental change is required. BT must now be held to account for improving service and enabling delivery of fibre to Britain's homes and businesses.
Ofcom's actions today are not the end of the debate but a staging post towards delivering the network and service that Britain needs. We believe the simplest and most effective way to fix the current broken market structure is for Openreach to be completely independent. We are pleased to see that separation is still on the table.
- Sky
We are disappointed that Ofcom hasn't gone further to challenge the control BT exercises over the communications market, but pleased that Sharon White and her team have recognised the need for significant changes. INCA members build new fibre and wireless networks, often in the most challenging areas of the UK. For too long they have struggled to make sense of the rules and restrictions surrounding access to BT's ducts and poles. A few stout-hearted companies are having a go - notably Warwicknet, Callflow Solutions and Hyperoptic - so steps to make it it easier for competitors to use the existing infrastructure are welcome. It means faster deployment of the high speed, affordable broadband services that consumers and businesses need.
- Malcolm Corbett, Independent Networks Cooperative Association
What are your alternatives to BT?
If you want home broadband without involving BT there are some options, though all have their own restrictions and disadvantages. Here's a few of the BT home broadband alternatives you can buy right now.
Virgin Media
Virgin operates its own fibre network which handles broadband, TV and phone service. This presently offers speeds up to 200Mb, more than twice as fast as BT fibre to the cabinet products like those offered by Sky, TalkTalk and BT itself.
There are some good reasons to choose Virgin regardless of what else is on offer in your area (they can for instance provide broadband without a phone line) but Virgin's network does not have as wide a reach as BT fibre. Virgin is expanding but there are still many homes across the country without access.
Fibre To The Home
The BT fibre services most of us have access to right now is fibre to the cabinet (FTTC), which means the fibre optic cabling runs to street cabinets then the old phone lines complete the link to your home. That's quick and cheap to deploy, but speed and range are limited.
Fibre to the Home (FTTH) uses fibre all the way. This is not only significantly quicker but it works quite happily over long distances. Ideally we'd all have access to this ultrafast technology, but it's expensive to lay fibre cabling and so far these services are restricted to very small areas.
In London, Hyperoptic offers FTTH mainly to new build flats. Gigaclear and community projects like B4RN have been running FTTH out to remote rural areas. Gigler in Bournemouth serve a few thousand homes. And in York, Sky and TalkTalk have launched 'UFO', though it has a very tiny coverage area.
If you're lucky enough to live in an FTTH area you could get this for a relatively small amount: the running costs are typically around £50 per month (and you don't need a phone line).
Wireless
Long range wireless broadband can provide reasonably fast broadband over a wide area and all the user needs is an antenna to receive the signal, no fixed line has to be involved. But it's a niche technology, offered by just a few companies like Kijoma, which uses it to provide rural areas with speeds up to 40Mb.
Satellite broadband
Satellite broadband is a brilliant choice for rural locations where fixed line access is limited as it works anywhere that falls under the all-seeing gaze of the orbiting relay. For UK sat broadband services that's the entire country and some of Europe too. And although setup costs are high the monthly fees are affordable, especially as there's no line rental involved.
However, it's not especially fast with speeds of around 22Mb down on consumer services, and the connection has a very high latency. The delay in communicating with space hinders online gaming, remote desktop access and any other services which rely on rapid back-and-forth data transmission.
Mobile broadband
Mobile broadband can be a compelling alternative to fixed line broadband. Both 4G and 3G are now capable of fast speeds, and using a Wi-Fi dongle the connection is easily shared. However, it's also got the distinct disadvantage of very low data limits and much higher costs for heavy usage. Plus, if you can't get a good signal your speed and stability will be poor, if it works at all.
There are some efforts to deploy mobile broadband as a home service. Relish is a small ISP that's pioneered this by providing home broadband over mobile signals in central London. If you live within their coverage footprint they can offer 40Mb broadband without a phone line.