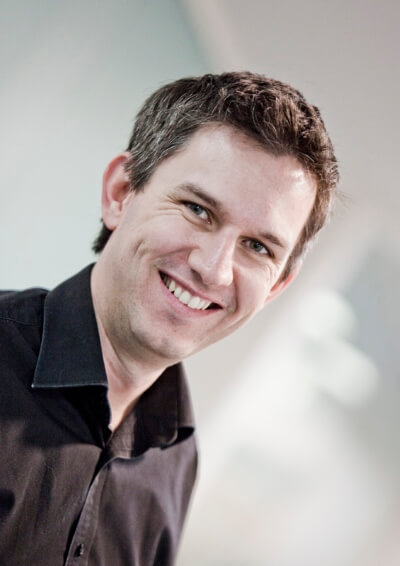 Hyperoptic are one of the few services in the UK delivering ultrafast Fibre To The Home (FTTH) which can offer speeds up to 1Gbps. That's a big step up from most other ISPs, but the reach of their network is currently limited as deploying fibre to premises is not cheap or easy.
We recently spoke to Hyperoptic's VP of Revenue, Stephen Holford, about the future of the ISP and their opinion on controversial topics like net neutrality and the government's Universal Service Obligation.
Broadband Genie: Hyperoptic's unique selling point is that you're able to deliver gigabit broadband speeds in residential areas. Do you see the demand for gigabit broadband growing in the next few years? What do you think is likely to drive demand for ultrafast broadband?
Stephen Holford: The UK's need for fast broadband speeds and a reliable connection is increasing at a phenomenal rate, fuelled by the more and more time we spend online and the evermore-innovative ways we are using the Internet. As is stands Brits are doubling their broadband data usage year-on-year, which is a huge driver for ultrafast connectivity.
Another key factor driving demand is media consumption – HD video requires significant bandwidth and 4K is just around the corner. Plus we are increasingly becoming a nation of 'multiscreeners;' while we are streaming content on the TV we are also uploading HD files onto Facebook on our phone over the home WiFi and downloading music files. With this increasing reliance and usage having ultrafast broadband is imperative to ensure a positive experience.
BBG: Hyperoptic's gigabit broadband package is currently only available to a small part of the population in the UK. Do you have any plans to extend your network's reach so it's more widely available?
SH: Hyperoptic has hugely extended its footprint in the last year. Our services are now available across Greater London, Cardiff, Bristol, Reading, Manchester, Leeds and Liverpool, Sheffield, Birmingham, Glasgow, Newcastle and Nottingham. We anticipate similar breath of expansion in 2016.
As the business grows, we are able to connect smaller developments as well. We started by targeting developments with 80 units; this has now fallen to 50. In fact, the smallest building we have gone into is China Wharf in London, which has only 18 homes.
Our aim is to connect as many buildings as possible and we are always investigating different technical approaches to make connecting smaller sites viable. When we are considering smaller buildings, we look for strong registered interest from the residents, or an interest in taking the service for the entire building.
BBG: How do customers use Hyperoptic's gigabit connection? Do many customers take full advantage of the speed to do things that would be difficult on a regular broadband service?
SH: The feedback from our customers on all our packages has been phenomenal – because of our true fibre approach, our customers can connect to the Internet at our advertised speeds and don't have to worry about peak time slowdowns or distance attenuation. We offer a range of residential packages, including competitive broadband and landline packages, broadband only services and contract free options. We also have a range of market-leading business propositions, including leased lines, shared leased lines and bespoke business broadband products.
Obviously our top tier product is our symmetrical gigabit broadband package, which we like to think about as the Ferrari of the broadband world! For an intensive user with lots of devices that has a connected home this really is the product of their dreams!
BBG: The government recently confirmed they will introduce a new Universal Service Obligation (USO) that should give everybody the legal right to a broadband connection which delivers a minimum broadband speed of 10Mbps by 2020. What's Hyperoptic's opinion of this commitment?
SH: The commitment is far too low – 10Mbps isn't enough now, let alone by 2020. Already our most popular package by far is our symmetrical 100Mbps broadband service.
Earlier this year we conducted a survey of 3,000 Brits to get insight into the populations views on the Government broadband pledges. Over three quarters (76%) thought that the pledge that 95% of the UK should have access to 24Mbps by 2017 was too low - by 2017 they thought it should be at least 60Mbps.
BBG: Uploads speeds tend to lag behind download speeds, especially for those users who have an ADSL connection. With many services like video hosting and cloud storage requiring users to upload data in order to take full advantage of them, how important is it for broadband providers to improve upload speeds? Is there anything holding providers back?
SH: Upload speed is crucial but the fact is the majority of broadband providers are held back because of the infrastructure they have to use to deliver their services. Because they only run fibre to the green box at the end of the street (Fibre-to-the-Cabinet), customers can only get a maximum of 76Mbps, but in reality the majority get even lower than that, as well as peak-time slowdowns, buffering and frustrating timeouts.
Because we run fibre all the way into a development and run our services over our won dedicated network we can deliver symmetrical upload and download speeds – anytime and every time.
BBG: What do you believe is the biggest issue currently facing broadband providers that needs to be tackled?
SH: The biggest issue to date has been a lack of understanding around the broadband delivery models – because the big providers market their services as 'fibre' the vast majority of consumers do not realize that they are being mislead and that there are better options available.
Interestingly there has recently been a shift in understanding about what's available. Business and consumers are rightly looking for the best service that suits their needs and are happy to challenge the status quo - because reliable and fast broadband is so important to them they are spending more and more time on the decision, researching connection options and the range of packages available. In 2016 I predict that customers will be much less likely to be lured into long contracts with free gifts if the speeds aren't up to scratch, especially if they have to bundle in services they don't need.
BBG: Demand for bandwidth heavy online streaming services such as Netflix and Amazon Instant has grown dramatically in the last few years. Do you see the growing demand for bandwidth as an issue? Can we expect ISPs to impose data limits on home broadband packages to curb demand?
SH: Here at Hyperoptic we are uniquely positioned to evangelise net neutrality – our proposition was developed so that our customers could always take full advantage of future advances in technology. We are passionate in our position that we do not throttle or traffic shape - we do not restrict the flow of our online traffic at all as we believe our customers should be free to enjoy accessing and using the Internet in whatever way they wish.