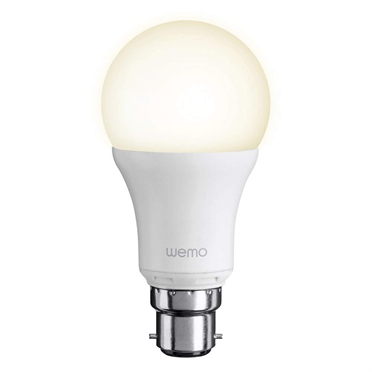 Delve into smart home technology right now and you'll discover a mess of incompatible standards, not to mention hardware and software of variable and sometimes questionable quality.
Ideally we'd be able to pick up gear from any manufacturer confident that they'd work together, but until then your best bet is to choose a brand which offers both a wide range of smart devices and some support for interoperability.
One such option is the Belkin WeMo, which we've been testing for the last few weeks.
The WeMo ecosystem
Belkin offers a selection of smart home hardware under the WeMo banner, all of which can operate solo or in conjunction with other devices in the range. There's also some wider functionality thanks to the free automation tool IFTTT (If This Then That).
IFTTT uses 'recipes' - either your own or those uploaded by other users - to trigger smart home devices automatically. As well as extending the features of your smart home gear it also allows hardware from different manufacturers to work together.
The WeMo catalogue includes a smart power socket, Wi-Fi light bulbs, motion sensor, a selection of indoor cameras and the 'Maker', which lets enterprising hobbyists use the WeMo with any low voltage electrical device. (If you're in the US you get access to a wider variety of gear including garden lights, Crock-Pot, heaters and smart coffee makers.)
A WeMo setup is controlled with a single mobile app (mostly - there's one exception we'll get to below). On one screen you can see the status of all your devices, give them memorable names and control many of the functions. There's also a 'Rules' tab for setting automatic timers, enabling 'away mode' for randomly activating a device at different times for security, and a notification feature that will alert when a WeMo device is activated.
Setting up WeMo is largely straightforward and takes just minutes, simply requiring you to connect directly to the hardware and supply a Wi-Fi network password so it can connect to the wider internet. The app can sometimes be a little slow to pick up when a new device is added or switched back on but it's nothing that isn't solved by hitting refresh.
While the rules are fairly simple there's scope for doing some clever things with notifications and automatic triggers, especially using the motion sensor addon or a camera. And of course its capabilities can be expanded further by making use of IFTTT recipes for more complex automation and compatibility with other smart home hardware.
WeMo LED smart bulbs
Internet connected light bulbs might seem frivolous but they're a simple way of improving home security as well as offering some additional functionality (and, yes, you can turn lights on and off without getting up from the sofa/out of bed).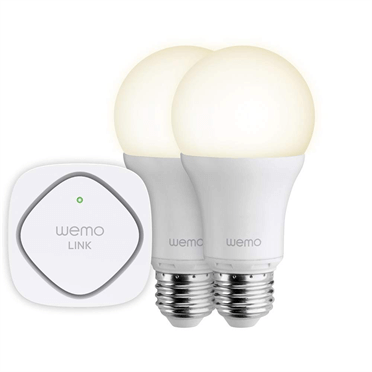 WeMo bulbs are available as standard sized bayonet or Edison screw fittings with a maximum brightness equivalent to a 60W incandescent. To get going a WeMo LED Starter Set (RRP £59.99) is required, which includes two bulbs and the WeMo Link. Additional bulbs have a retail price of £24.99.
This isn't cheap, especially if you're planning on kitting out an entire home. But they do have an estimated lifetime of over 20 years and as they are LEDs they're extremely inexpensive to run - Belkin estimate less than £1 per year for three hours a day.
To use the bulbs the WeMo Link unit has to be plugged into the wall within range of a Wi-Fi network. The bulbs aren't smart without this so it will permanently take up a socket, but the Link is unobtrusive.
As well as manually activating the lights with the push of a button from anywhere in the world they can also be controlled with rules and timers, which may be applied to each bulb or an entire group. This is an easy way of improving your home security by making it appear as though someone is home, more so when taking advantage of the away mode setting which randomly adjusts the lights.
The bulbs can be dimmed with a brightness slider in the app (no dimmer switch required) so lighting is quickly be adjusted to a preferred level using just a phone or tablet, this is especially useful when they're so bright at 100%. The bulbs retain the brightness level setting when powered down, provided you use the software to switch them off.
It does take some time to get used to the idea of not using the light switch, though the main thing is to remember not to switch the WeMo bulbs off at the wall if you're planning on using remote control later. There are Wi-Fi light switches on the market which avoid this issue, but they are expensive and require more installation steps than screwing in a bulb. The WeMo kit is comparatively affordable and very easy to use, making it a good first step into smart lighting. Our biggest criticism is the lack of variety in the bulb fittings which will probably limit it to main room lighting only. Lamps will need an alternative solution.
WeMo Insight smart socket
The Insight is a Wi-Fi pass-through power socket for remotely controlling anything plugged into it, granting some level of smartness to even the dumbest electrical appliance. In addition to toggling power via the app or automated rules, the Insight also monitors energy usage and can provide estimated costs based on Kw/h charges.
Once the Insight is picked up by the WeMo app, power to connected devices can be controlled remotely with just a tap of a button. Rules and IFTTT recipes can be used to trigger the Insight automatically too, like having it switch off when you leave home.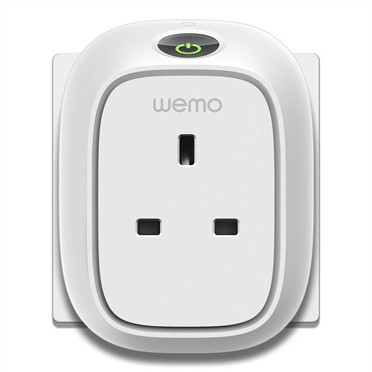 A few weeks ago we reviewed a similar device, the cheap Orvibo Wi-Fi socket. The WeMo Insight provides - energy monitor aside - a nearly identical feature set but at more than twice the price (RRP £49.99). Though there is a cheaper (£29.99) WeMo Switch that omits the energy usage feature.
But the Orvibo suffered with poor software and lack of support for other devices. Acceptable as a cheap standalone smart plug, not so convenient if you're building a home with multiple devices.
Belkin's smart sockets offer better value (and more fun) when used with other smart home tech. The Insight integrates smoothly into WeMo and has wider use thanks to IFTTT. The WeMo app is also significantly more reliable than Orvibo's 'Wiwo' tool.
The base functionality of these sockets is simple but there are plenty of ways to use them creatively. If you've got a home security camera, for example, the Insight could activate and deactivate it automatically based on your presence to avoid inadverantly recording yourself at home. Or it could be combined with the WeMo motion sensor to trigger when movement is detected.
A smart power socket is a handy addition to any smart home setup and the WeMo Insight is an easy to use, reliable and useful example of such an accessory. However, unless you really want that energy usage feature the cheaper WeMo Switch may offer the best value.
Belkin NetCam HD Wi-Fi Camera
Belkin's indoor security cameras aren't sold under the WeMo banner but they do play nicely alongside it. While perfectly functional by themselves, NetCams can also be utilised when setting up WeMo automation rules.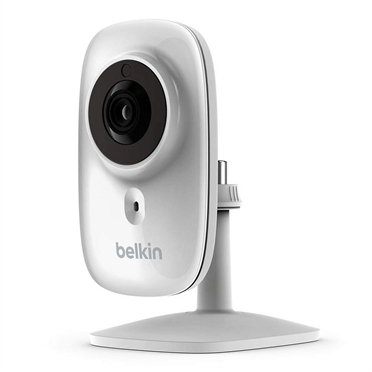 There are two hardware options currently available. The basic NetCam with Night Vision retails at £69.99 (or £129 for two) but we looked at the slightly pricier NetCam HD (£99.99). For the extra money you get a 720p HD sensor which delivers a sharper picture, though the cheaper model does include an Ethernet connection which may be preferable if your Wi-Fi signal is shaky.
The NetCam HD includes night vision capabilities (using a ring of eight infrared LEDs around the lens), live streaming, photo snapshots, recording (subscription required - see below) and a microphone for capturing audio. The hardware is simple and smartly designed so it won't look out of place in a modern home. There are no cable ports aside from power and the rear of the camera features just a slider to switch between setup and live, activity indicator LEDs and a reset button.
The package includes the necessary screws to mount it on a wall or ceiling but it can simply be placed on a shelf. You'll need to consider placement and check the live feed when positioning it as bright light can overwhelm the cam's sensor.
Getting started with the NetCam wasn't quite as smooth a process as the other WeMo hardware. It took a few attempts for the NetCam app to detect and talk to the camera and there are UI elements which need work - the setup guide is a HTML page which did not appear to use a properly responsive design so viewing the full instructions on a smartphone required some tedious back and forth scrolling.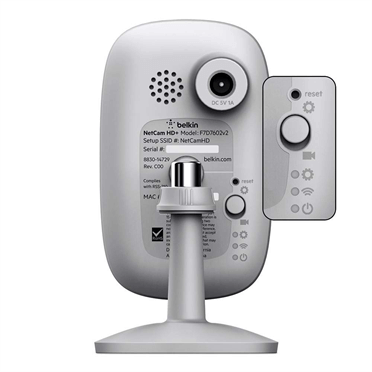 During the setup process you'll need to create a username and password for using your NetCam via app or web. It's important that this is secure so the camera cannot be accessed by online snoopers.
NetCams will appear in the WeMo mobile app, though tapping them will launch a separate NetCam tool which is required to view live feeds and configure a camera. It's a little odd to use WeMo for rules then have to launch NetCam to view video and access further camera controls, but this isn't a major inconvenience.
In common with other Wi-Fi cams like the Google Nest camera there is a subscription fee involved to unlock the full feature set. Without spending any money the NetCam provides live footage or email alerts with still pictures. Stump up $9.99 per month or $99.99 a year for their iSecurity+ service and the NetCam will upload recordings to a cloud server, where they can be viewed or downloaded for up to 14 days.
This pricing is fairly standard but if you'd rather not pay and instead make use of the free email alerts it's a good idea to experiment with the motion sensing settings. It can be very easily triggered, resulting in an avalanche of emails containing shots of an empty room.
Whether or not you choose the subscription, the Belkin NetCam HD is reasonable value. It may not offer the sharp 1080p footage of the Nest, nor is it the cheapest indoor camera on offer. But what it does provide that many other models lack is integration with a larger smart home ecosystem, giving it a great deal more flexibility.