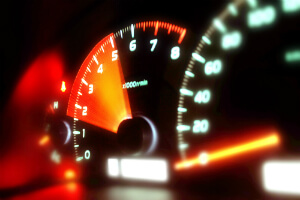 Ofcom has released a study of the UK's mobile broadband services which reveals that EE has the fastest 4G network in the country. It also shows Cardiff enjoys the highest average speeds while London lags behind with some of the worst results.
Ofcom tested the performance of 3G and 4G services from the major network operators - EE, O2, Three and Vodafone - in five cities around the UK mainland. Ofcom used real world metrics, measuring the time to download the BBC homepage, download and upload speed, latency and viewing streaming video.
The results are largely positive, demonstrating that 4G can now provide impressive average download speeds of up to 20Mb in real world conditions and easily handle demanding tasks like streaming HD video. Upload rates also put many home broadband services to shame, with EE 4G hitting an average of 20Mb.
As the table below shows, EE had the fastest average download and web browsing speed and the highest success rates, closely followed by Three.

Breaking the results down city by city, Cardiff residents enjoy the best performance with an average speed of 23Mb. However those living in the capital get the lowest speeds; London had an average download of 12Mb, with EE recording the fastest average at 17Mb. One reason for this may be the much higher population density putting greater strain on the networks, though it could also be argued that operators should allow for the higher demand and improve infrastructure to keep pace with other major cities.
The report also showed that 4G consistently outpaces 3G on all networks, delivering an average 17Mb download speed across all networks and cities compared to 6Mb on 3G.
For the full statistics, including as many charts, graphs and numbers as your heart desires, head over to the Ofcom smartphone cities research page.