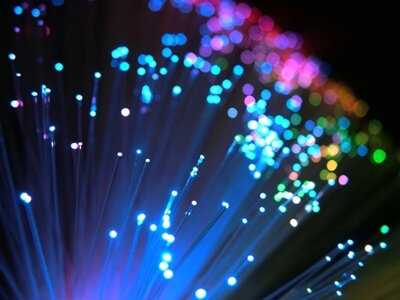 BT has announced the top speed of its entry-level Infinity 1 fibre broadband is moving from 38Mb to 52Mb.
Starting today subscribers to BT's Infinity 1 packages will benefit from a 36% increase in download speed. Like any broadband service this comes with the caveat that it is 'up to' and performance will vary depending on numerous factors. However, the real-world speed of fibre is usually much closer to the advertised maximum compared to ADSL.
The upgrade should result in a noticeable improvement to your internet experience, particularly for demanding tasks like large file downloads (good news for digital game purchases) and HD video streaming. A 30GB download at 38Mb would take around 105 minutes, but this is reduced to 76 minutes at 52Mb.
This makes BT Infinity 1 the fastest entry level fibre product for a national ISP, though it's a close race and is unlikely to be a record they hold for long. Virgin Media's base package is just a hair under at 50Mb, and as the new BT service is one available to all providers using the Openreach network we can expect similar announcements from rivals very soon.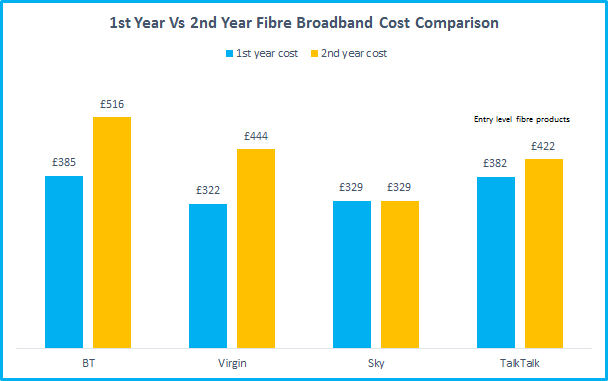 Existing BT customers will not receive the speed boost automatically. If you're already subscribed to a BT Infinity 1 service you will need to sign up for a new contract, but will be able to do so at the same price you're paying now. Though it may be worth checking out the new offers as you could get a better deal and save some money, at least for the first year.
Infinity 1 with pay-as-you-go calling and 25GB monthly usage is available for £10 per month plus line rental for the first 12 months. And Unlimited Infinity 1 is on offer at £12.50 per month (down from £20) for the first 12 months, with the added bonus of 100GB free cloud storage.
This upgrade is welcome however it does raise further questions about the UK government's limp Universal Service Obligation (USO). The Tory government said last year it would back up promises for a minimum national speed by enshrining it in law, but this is not set to happen until 2020 and the target speed is just 10Mb.
That's not very quick now, let alone four years down the line when much of the country will have multiple options for significantly faster connectivity. BT revealed this week that 25 million premises now have access to fibre, and therefore a minimum broadband speed of 52Mb. Delivering just 10Mb to all the homes and businesses left behind is looking less like the policy of a forward-thinking government and more like a box-ticking exercise to win votes.