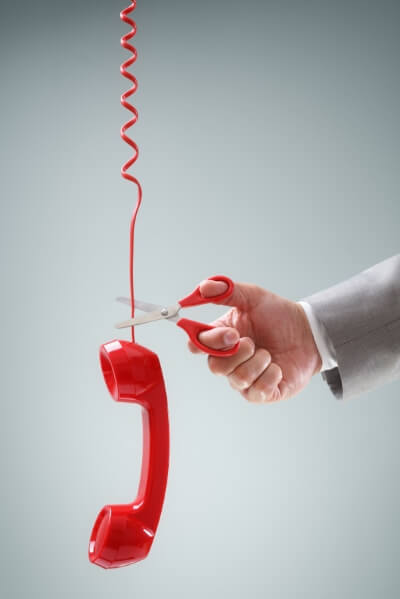 If you're one of the many people who no longer use a phone line for voice calls and only keep it around for the internet, there's good news. Starting this year BT is trialing broadband without a home phone line.
At present a broadband service using the BT Openreach network requires an active voice line, with line rental costs coming in at around £12-18 per month on top of the broadband fees. But it's estimated that one in five homes do not use the landline for voice calls, and consumers have long been asking for an alternative.
According to a report in the Financial Times, BT will begin tests in Autumn of a new service which splits data from voice services for fibre broadband. As well as being used by BT Itself this will also be made available to competing ISPs like TalkTalk, Sky and EE. It will start off as a small scale experiment before being more widely rolled out in 2017, though is not likely to be available commercially until at least 2018.
Speaking to the FT, a BT spokesperson said: "Services such as Skype and FaceTime have become increasingly popular over the last decade, and we believe all-IP [internet protocol] services will be the norm for the whole UK by 2025."
It remains to be seen how much of a difference this will make to the household bills. The physical line itself is still needed so line rental must still come into play, but there may at least be a small drop in costs if providers are not handling voice calls.
If nothing else the changes should simplify broadband bills. Ofcom and the ASA are preparing a report to be published later this year examining the way in which broadband and line rental costs are displayed. And in March Culture Minister Ed Vaizey invited major providers to a roundtable to discuss broadband costs, saying that the current approach was "analogue billing in a digital world". Eliminating voice service would make the situation much clearer.