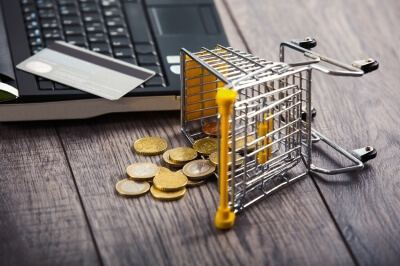 Research conducted by Broadband Genie has found that the first year cost of broadband packages is at its lowest in four years, and that those who switch regularly will benefit from the best broadband deals.
We looked back at broadband packages over the last four years and discovered that the first year costs including line rental are now an average 13% cheaper compared to 2013. And the average length of broadband contracts has dropped in that time as 12 month deals have grown in popularity.
But when it comes to second year costs, prices are now 5% higher. And line rental continues to creep up. BT is increasing line rental again in July, which will mean that after inflation BT's line rental will be 19% more expensive than 2013 - adding up to an extra £36 on your annual bill.
Read on for a full breakdown of the data.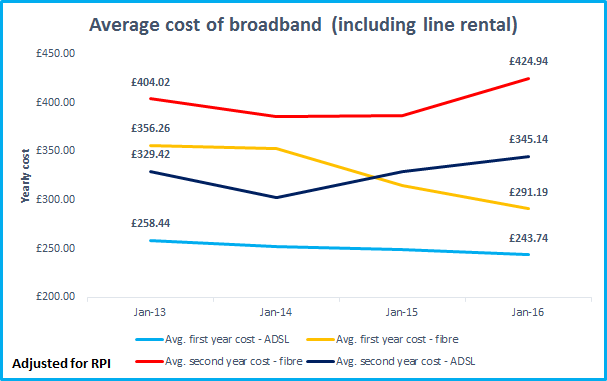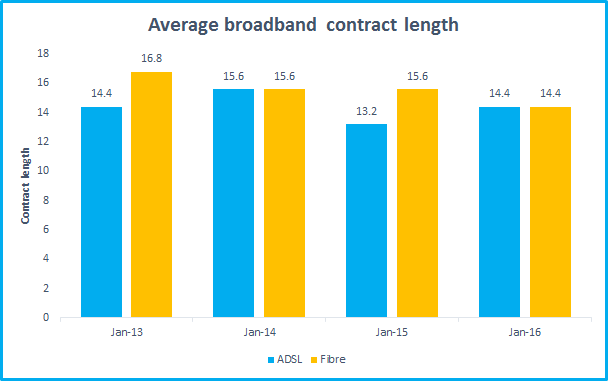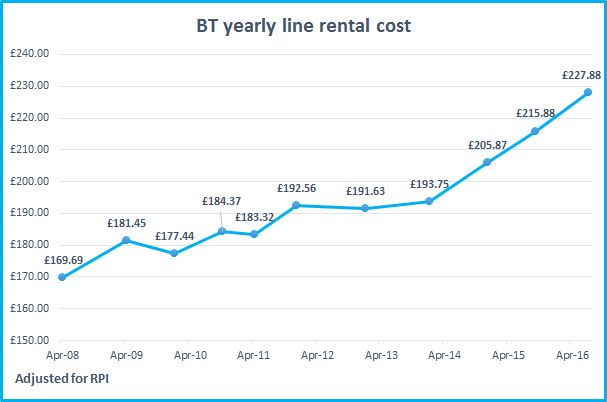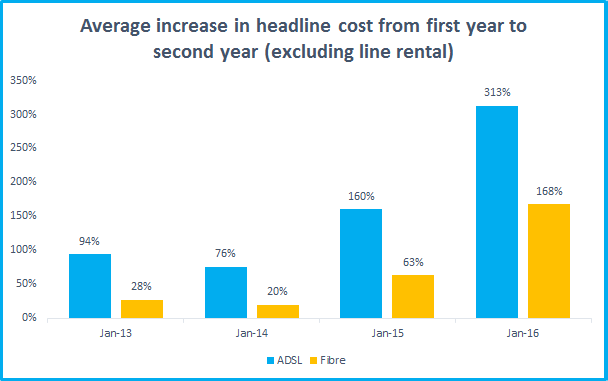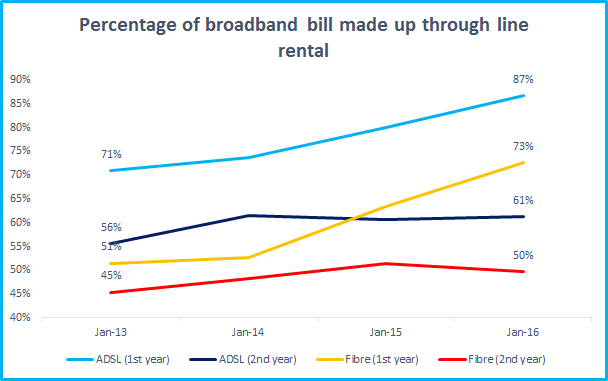 Data from Broadband Genie's switching survey.