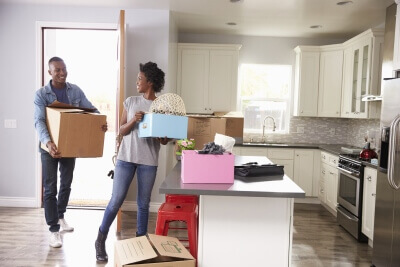 The importance of broadband access is starkly illustrated in a new survey conducted by Broadband Genie examining the topic of house buying and internet services.
In a recent poll we asked 1,139 visitors to tell us more about their experiences with broadband when buying or renting a new property.
Perhaps the most startling result was that 28% of respondents said they would be willing to pay more for a property with fast broadband.
20% said that slow broadband would put them off buying or renting a property. However, despite internet access being so crucial, 70% said they did not research broadband availability before buying or renting their last home.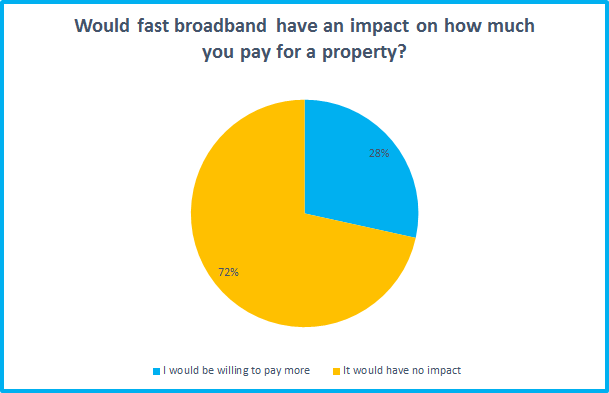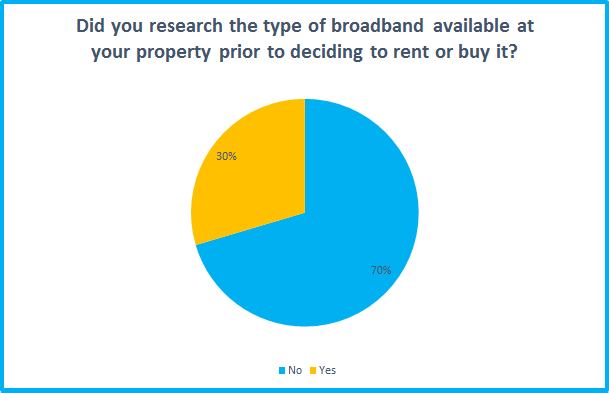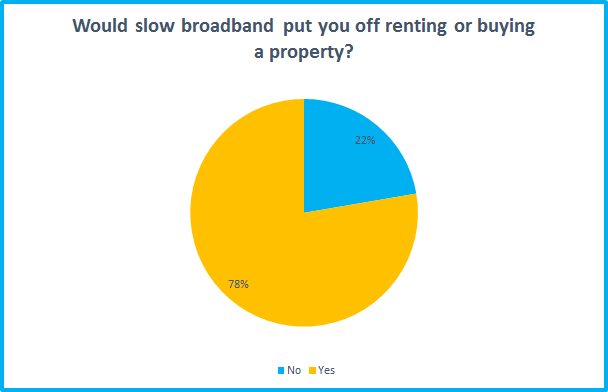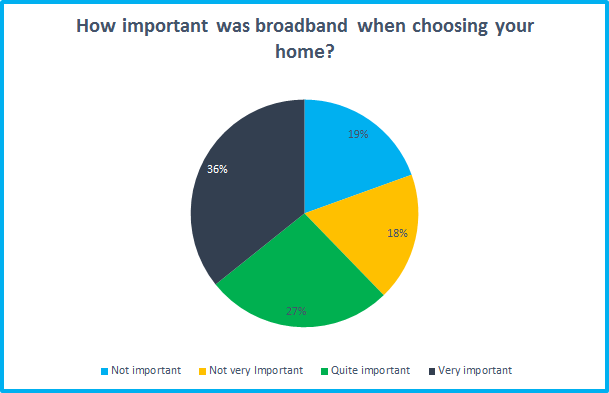 See below for further results from the survey. And if you've got any questions about this topic have a read of our guide to broadband and moving home or visit our local broadband hub for guides to particular towns, cities and areas around the UK.