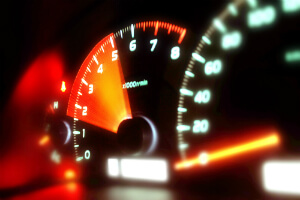 The ASA has announced plans to tighten the rules on broadband advertising to prevent misleading speed claims, which it says are confusing many broadband customers.
Back in 2012 the ASA issued new guidelines which said providers can only advertise speeds achievable by 10% of users, and must include the words "up to" as an indication that not everyone will receive that rate.
But independent research conducted by GfK on behalf of the ASA found that many believed they would receive the speed advertised, or at least something very close to it.
In order to make things clearer, the ASA has proposed to change the way broadband is advertised by using speeds available to a wider percentage of users.
It has given four options to replace the current system:
Peak-time median download speed
24-hour national median download speed
Range of peak-time download speeds available to the 20th to 80th percentile of users
Range of 24-hour national download speeds available to the 20th to 80th percentile of users
Each of these would also come with a requirement that advertisements urge customers to check with the provider to find out what speed they are likely to receive. ISPs can check an address and phone number to provide accurate speed, something that most of them do as part of the sign-up process.
Commenting on the proposal, Digital Minister Matt Hancock said: "So-called 'up to' speeds that only need to be available to 10pc of consumers are incredibly misleading, customers need clear, concise and accurate information in order to make an informed choice. "In the past, too many people haven't been getting the speeds they thought they signed up for, and I'm pleased this is being put right."
If you would like to voice your opinion about broadband speeds to the ASA, the public consultation is open until the 13th of July.