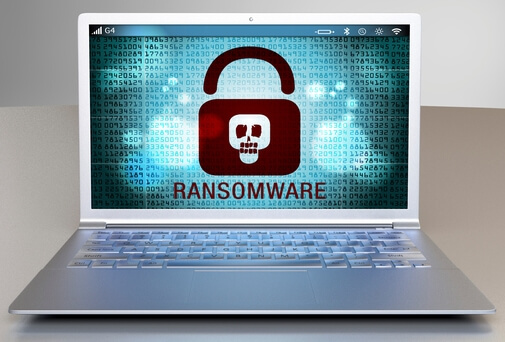 The massive cyberattack which hit the NHS in May has left many Brits feeling like the UK is woefully unprepared for future cyberware attacks, according to data gathered by Broadband Genie.
The WannaCry worm infected hundreds of thousands of computers in 150 countries, and made headlines when it crippled NHS IT systems to the point operations had to be cancelled.
Pete Turner, Consumer Security Expert at Avast, said "The cybercrime landscape has changed dramatically over the last few years, and new threats such as automatically generated ransomware executables are allowing even those with limited knowledge to launch cyberattacks. As we saw recently with WannaCry, if successful these large scale cyberattacks have the potential to cause huge disruption to businesses and people alike."
Cyberwarfare is only going to get worse, and it seems there's little confidence about our ability to combat this growing threat.
We surveyed 1,400 people about online safety and cyber crimes. 67% said they were "slightly worried" about cyber crime, with 18% saying they are "very worried". Yet 53% said they did not feel the UK was adequately equipped to deal with cyber criminals.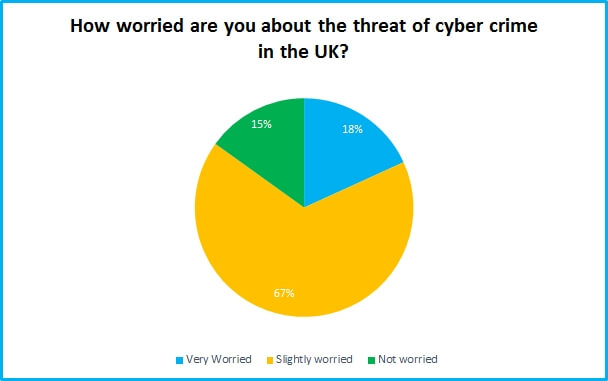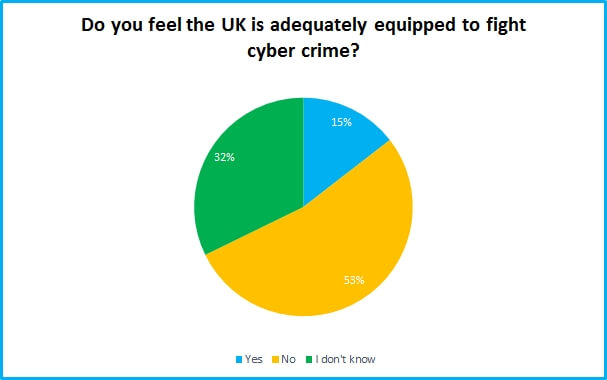 WannaCry was an extremely prominent attack, and 43% of respondents to our survey said they now feel less confident about the safety of IT systems. Though 42% didn't change their opinion - they had little confidence even before this incident!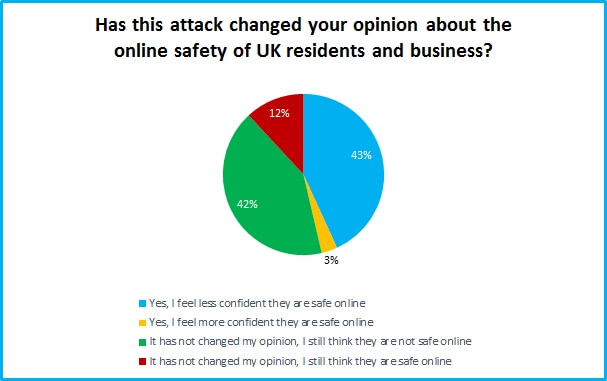 The WannaCry infection which caused all the trouble was a particularly nasty type of virus called "ransomware". Rather than simply damaging files, it locks them with encryption and demands a Bitcoin payment from the owner. If the files are important enough the victim may feel they have no choice but to pay up, though there's no guarantee they'll actually be unblocked after forking out the ransom.
An overwhelming 97% said they wouldn't give in to the demands of ransomware. The main reason given was that they felt it could encourage more attacks, though many also didn't believe they'd even get their data back.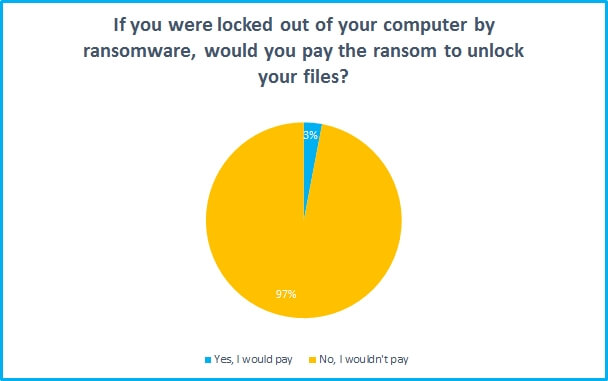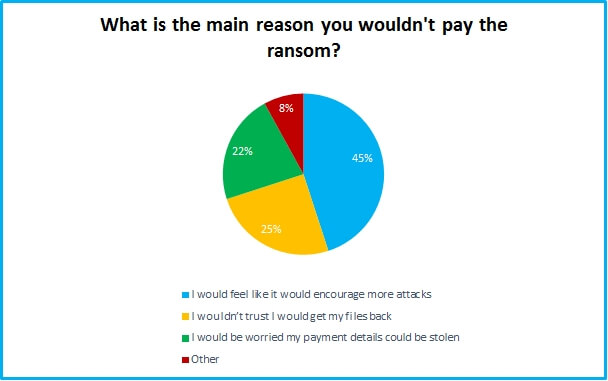 Only 21 people said they had personally been affected by WannaCry, and just three of them said they actually paid the ransom.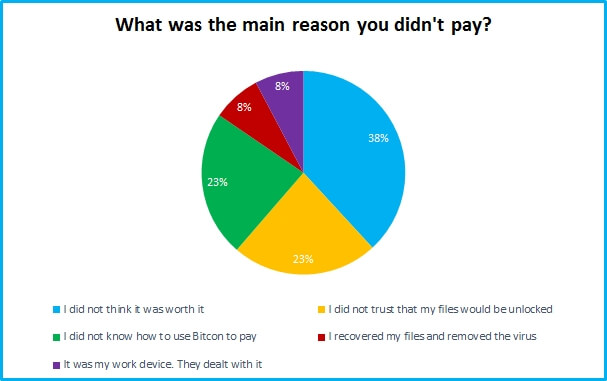 Most people have taken precautions against viruses and other online threats. The majority of our respondents have anti-virus software, many have anti-spyware/malware tools and half use automatic operating system updates.
Phil Beckett, MD of Disputes and Investigations for Alvarez and Marsal, says that taking personal responsibility for your own security is crucial. "Although there are initiatives being pushed forward, as governments recognise the importance of cybersecurity and more funding becomes available, it has now been reported that we will face an enormous shortage of cybersecurity professionals as we move towards 2020. Thus, although the UK is somewhat equipped to fight cybercrime, consumers and businesses alike must learn to take charge of their own cybersecurity to protect themselves from breaches."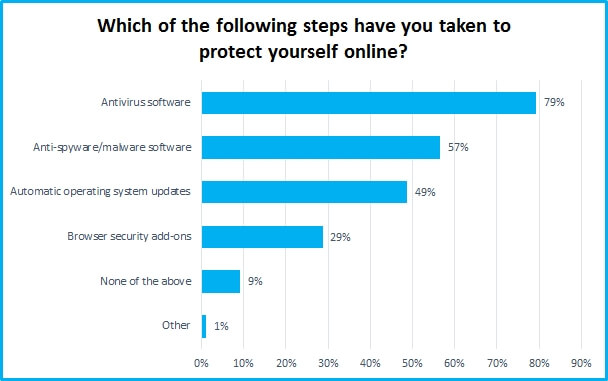 A brief guide to protecting yourself online
Everyone can improve their online security by following these simple tips.
Use anti-virus: Good anti-virus tools don't have to cost anything so there's no excuse. A freebie such as Avast! Anti-virus will help prevent infections, and clean up if you do get hit.
Keep software and hardware up to date: Install patches as soon as they're available to protect against new threats. Enable automatic updating when it's offered. And don't neglect firmware updates for hardware, especially your broadband router.
Be vigilant when downloading files: Always scan files downloaded from the internet (anti-virus software will usually do this automatically by default). Be especially careful with email attachments. Hackers try to spread viruses by sending infected payloads from fake email addresses that may appear to come from people you know.
Backup anything you can't afford to lose: Maintain a regular backup of crucial files so you can always restore important data if you do get caught by a cyber attack.