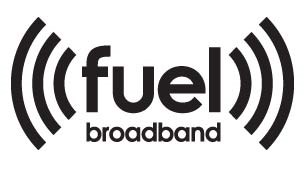 According to a report from ISP Review, broadband internet service provider Fuel is closing its services for good, and is in the process of moving customers to the Post Office.
Fuel is the second provider to shut up shop in as many weeks. Last Monday we reported that TenTel was going under and had reached an agreement with TalkTalk to transfer its users.
Fuel's social media presence has disappeared, and all links to buy its home and business packages have been removed from the site. Parent company New Call Telecom (NCT) appears to be in serious trouble - it recorded a loss of £18.1m in March 2016, and has accumulated total losses of £50.3m.
Thankfully, Fuel customers are not being hung out to dry. The Post Office has a page which explains that Fuel is closing on the 31st July and that Post Office will be taking over all customer contracts. Fuel customers will not experience any disruption to their service, and because Post Office uses the same provider there should be no change to the performance of your broadband.
If you would prefer not to switch to the Post Office, Fuel says you can choose to end your contract without penalty and select a different ISP.
The Post Office is asking that anyone with an existing query contact Fuel directly on 0800 036 3839 or 0333 003 3839.
We will update this page with further information as we receive it.