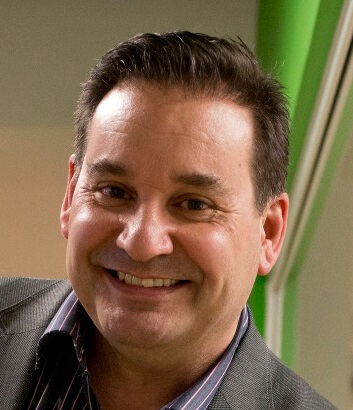 UrbanNet is a new venture from Derby-based ASG Group, an organisation dedicated to supporting SMEs and helping them prosper. Having identified that poor broadband access was a common problem, ASG has branched out into broadband using a mix of technologies to deliver fast internet to rural and urban locations which lack modern connectivity.
We spoke to UrbanNet commercial manager Tim Burrill to find out more about UrbanNet and how it helps underserved SMEs and homes get connected.
Broadband Genie: What's the history of UrbanNet?
Tim Burrill: The UrbanNet brand was born in 2017 but the knowledge and solutions have been developed and customers grown when it was known as ASG Group, which is an organisation dedicated to helping business fund development from within and to help them access cost effective solutions to help run their business.
It is clearly evident to us that poor broadband speed is a major factor in holding back business growth. In response to this we developed solutions, which have proven our ability to provide Superfast Broadband (SFB) to the disadvantaged. UrbanNet aims to deliver these solutions nationwide.
It is worth pointing out that poor broadband is not just limited to rural areas. We have delivered SFB to trading estates in both Derby and Telford central locations.
BBG: What makes UrbanNet different?
TB: We can offer SFB services using a number of technologies which means we provide service anywhere in the UK.
We have identified a customer set that really needs someone to help deliver cost effective solutions. This is part of the UrbanNet core activity, supporting SME businesses in very challenging times.
BBG: What technology do you use?
TB: There are actually a few options that we can adapt for delivering SFB outside of the traditional delivery using existing copper cable. The best method will be determined by location, geography and more so by the number of residential or business customers that wish to take advantage of SFB.
For something like a trading estate where there are several businesses or where a rural community has agreed to group together to buy a SFB solution, then the best option is for us to install a fibre line to a strategic building in the locality. From this source point we can deliver SFB to each house or business using a simple radio receiver attached to each premise. Using this 'Fixed Wireless Access' method we can deliver speeds up to 100Mbps in both the download and upload directions.
For an individual residential or business customer, we could deploy either a 4G or a satellite solution. A 4G solution picks up a signal using an external aerial and can be used in most areas even if you do not get 4G on your phone. We can deliver average download speed of approximately 30 to 40Mbps.
Satellite requires a clear line of site to an Astra satellite, so this can be restricted by geography sometimes, but offers a robust solution. Speeds of up to 22Mbps download can be achieved.
Both solutions can be deployed within a short timeframe from order.
BBG: What are some of the challenges you've faced?
TB: We feel that there is a lack of awareness about alternative suppliers. The government focuses on the 95%. Comparison sites do the same. It is left up to the 5% to research themselves to seek out what alternatives exist, if any.
The individual must bear the costs of the equipment needed to receive 4G or satellite. Whilst this is inexpensive, it is not the normal £50 fixed connection fee. There was a government voucher scheme for the value of £3500 which ended in 2015 [and] we saw some real increase in enquiries and installations.
At the moment, the only government incentive is from BDUK for the value of £350.00, and it is only available where traditional methods deliver speeds below 2Mbps.
The same goes for suppliers like UrbanNet. Any awareness campaigns and the cost of creating a SFB infrastructure has to be made by us, with no government incentives to help us reach the 5%. It takes a great deal of investment and requires a good take up to make an SFB network break even.
BBG: Is UrbanNet a local project or are you available to help across the UK?
TB: Our services can be deployed anywhere in the UK, subject to the appetite of the residents and businesses in the area and meeting the funding issues discussed above.
BBG: Do you feel the government has done enough to support rural areas with poor broadband connectivity?
TB: Frankly, no. We feel that they have been ignored, despite successive government promises and we do not see a change happen any time soon. The big suppliers may make bold promises about delivering rural broadband, but with budget restraints and cutbacks who knows when this will be.
We often get calls from homeworkers who need to access systems and connect to the company phone system. It is difficult to do this on 2Mbps. Should their employment potential be restricted due to poor broadband? Why should children in rural areas not be able to access educational or fun activities because they cannot stream video content at home or at school?
UrbanNet believe that all homes and business should have the same facilities whether this is broadband or other services.
BBG: How can businesses and homes get broadband through UrbanNet?
TB: Just contact UrbanNet. We will discuss their requirements and suggest the best solution that we feel would be best for them.
We have deployed solutions for community projects, retail and business parks, holiday/caravan parks and individual businesses and residents. There is always a solution that will fit the varied requirements that we are asked to look at.
To get in touch with UrbanNet to discuss potential solutions email: [email protected] or phone: 03333 444 903