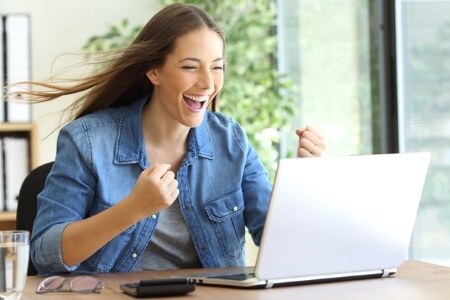 If you've got a BT Infinity 1 fibre broadband connection it's a good time to run a speed test, because you may have received a free upgrade.
BT Infinity 1 broadband previously offered a speed of up to 52Mb, but BT is now providing up to 76Mb for no extra charge. It's also doubled the amount of free BT Cloud storage included with BT broadband deals.
Not every customer will receive the boost however - it is only available where the line supports the faster rate. And the process is ongoing with upgrades continuing until mid-November so even if your line is up to the job you may have a month or two to wait before it kicks in.
This looks like the start of a shake-up to BT's product range. Infinity 1 is now simply "Infinity", and while the Infinity 2 up to 76Mb package continues to be sold separately at present, it seems likely that this will be retired or used for the forthcoming G.fast technology which promises download speeds up to 330Mb.
If you're looking to buy a BT broadband deal right now the obvious choice is a cheaper BT Unlimited Infinity up to 52Mb package (currently available from £29.99 per month with a £125 voucher) to get that free boost without paying the £44.99 they're still asking for Infinity 2.
BT broadband customers who receive the upgrade may experience a short period of disruption when the upgrade is applied. If you've got any queries about the changes BT has a help page with FAQs.