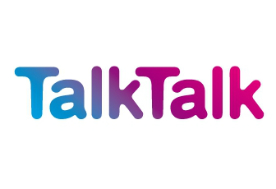 Sign up for a new TalkTalk home phone and broadband service by the 22nd of February and not only will you get a cheap broadband service without setup fees, you'll also receive a £50 Amazon voucher.
This offer is an online-only broadband deal available with TalkTalk Fast Broadband for £18.95 for 12 months (then £27.95). Setup is free so long as you have an active Openreach (BT) telephone line, otherwise there will be an additional charge for line activation.
It's worth noting that TalkTalk guarantees prices for 12 months, so you won't be hit with any surprise mid-contract bill increases.
The package gives you unlimited broadband with a download speed up to 17Mb and upload speed up to 1Mb. It includes a phone line, though no inclusive calls. If you use the landline regularly call packages can be added at any time for an additional fee, otherwise simply pay for what you use (and if like many of us you only have a phone line for broadband it won't cost any extra).
You'll also receive a free TalkTalk Super Router to share the connection over Wi-Fi or wired networking. And of course there's that £50 Amazon voucher - in order to claim your voucher just enter an email address when prompted so we can get in touch with your reward.