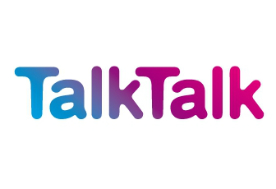 TalkTalk has slashed the cost of its broadband and TV bundle packages, and is now offering one of its cheapest ever deals.
Between 23rd February and 28th March you can get TalkTalk Faster fibre for just £17 per month for 12 months, which includes unlimited broadband up to 17Mb and phone line rental.
The same deal is also available with a TalkTalk TV box. You can choose from the basic TalkTalk Fast Broadband with TV where the only extra cost is a one-off charge of £25 but you don't receive any extra channels. Or for £24 per month and a £50 box fee there's TalkTalk Fast Broadband with TV Plus which includes 13 premium channels such as Sky One and Disney.
There are also price cuts on fibre optic broadband. TalkTalk Faster Fibre with download speeds up to 38mb is reduced to only £22.50 for 12 months. That is also available as part of a TV bundle: either £22.50 plus £25 box cost for Faster Fibre with TV, or £29.50 plus £50 box fee for Faster Fibre and TV Plus.
Setup is free on all packages (so long as you already have an active telephone line, otherwise charges will apply), and every deal includes a free TalkTalk Wi-Fi router. TalkTalk also provides a 12 month price guarantee, so the price you see now is the price you'll pay for the entire length of the deal.