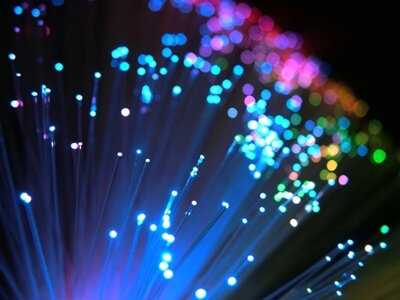 Broadband Genie is offering you the chance to win a share of £200 in Amazon vouchers that are up for grabs, and all we're asking is a few minutes of your time to answer some questions.
Alongside the price, broadband speed is one of the major selling points of any broadband package. But how much do you consider this aspect when buying broadband? Do you know your current broadband speed? Are you happy with the performance? And how do you feel about the use of the term "fibre" in broadband advertising?
The latter is particularly controversial. Most fibre optic broadband services in the UK right now use a hybrid technology called "Fibre to the Cabinet" (FTTC). That means those high tech high speed lines run to the nearest streetside cabinet, but the final connection into your home is achieved with outdated copper telephone lines or (in the case of Virgin Media) slightly more capable coaxial cable.
However these connections can't offer the kind of astounding speed experienced with a full fibre service where fibre optic runs all the way into homes (known as FTTH - Fibre to the Home). This has led some to question whether it's fair that providers are allowed to use the term fibre when selling an FTTC broadband service.
Do you agree? We want to know your opinion on this and other related matters. In return for completing the survey below you'll be entered into the prize draw.
The competitions opens on the 26th October 2018 and closes on the 25th November 2018. One winner will receive a £100 Amazon voucher, and two other winners will get a £50 gift card each. In order to be eligible for the prize draw you must be a UK citizen aged 18+, and you must provide us with an email address or Twitter name at the end of the survey (we're not going to spam you, it's just so we can send the winners their prize).
By entering you agree to our privacy policy and the following terms and conditions:
One winner will receive a £100 Amazon voucher. Two winners will each receive a £50 Amazon voucher.
Vouchers will be delivered by email
No cash alternative.
In order to be eligible for the draw a valid email address or Twitter username must be supplied in the survey form.
Winner will be selected and notified by Twitter or email within 30 days of the closing date.
Open to residents of England, Scotland, Wales and Northern Ireland aged 18 or over.
Entry via the survey form only.
One entry per person
Not open to employees of Genie Ventures Ltd.
This promotion is operated by Genie Ventures Ltd, Carlyle House, Carlyle Road, Cambridge, CB4 3DN.